Slow Cooker BBQ Beef Short Ribs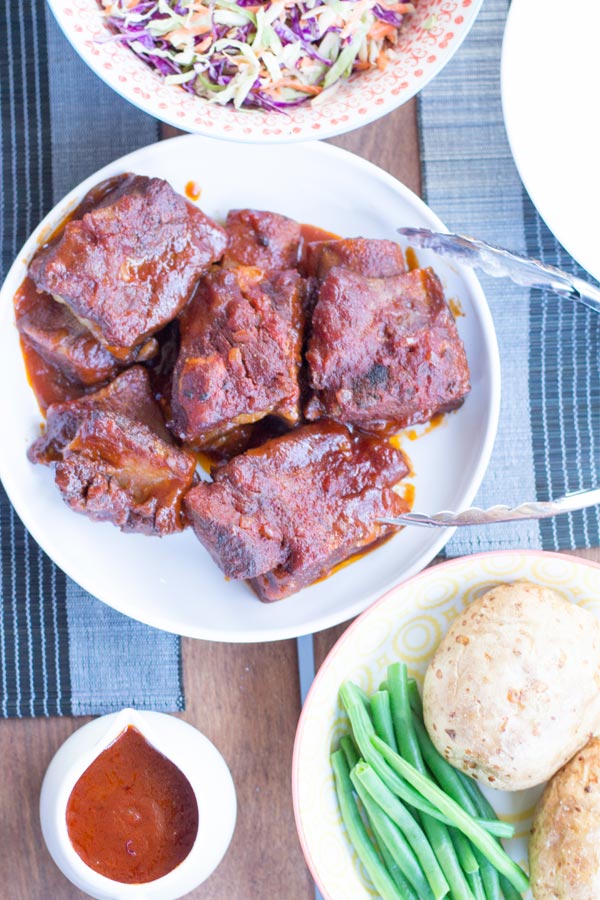 1kg Beef short ribs
Salt and pepper to season
1 cup tomato sauce
¾ cup tomato paste
½ cup white vinegar
¾ cup brown sugar
½ cup water
1 tablespoon Worcestershire sauce
1 small onion finely diced
1 teaspoon cayenne pepper
½ teaspoon salt
Season the ribs with salt and pepper and brown off the meat in a lightly oiled fry pan.
Mix ketchup, tomato paste, vinegar, brown sugar, water, diced onion and salt in a slow cooker, stirring to dissolve brown sugar and salt.
Place short ribs into the sauce and stir to coat.
Set cooker onto Low, cover, and cook for 8 hours.