Roasted pumpkin and feta salad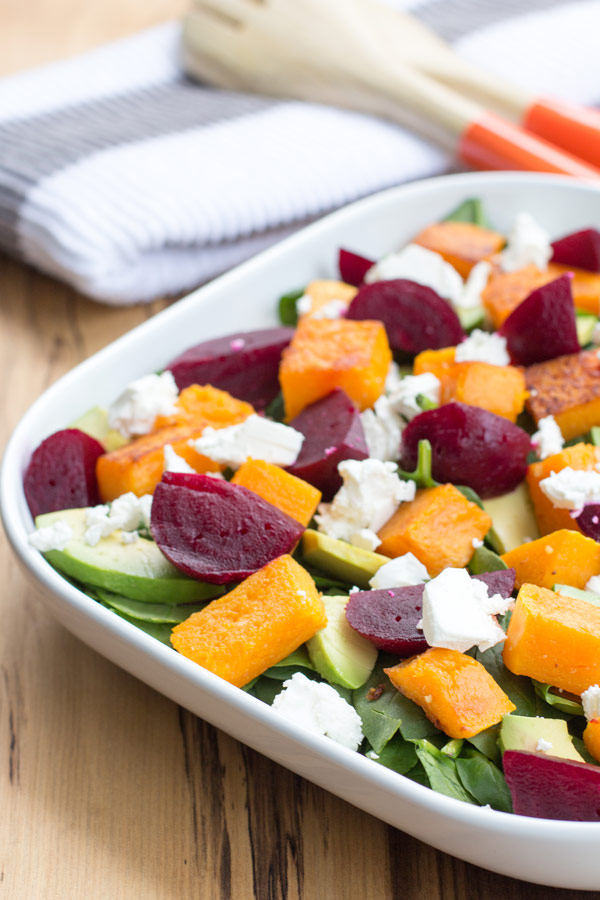 300g baby spinach leaves
1 avocado
125g danish feta
5 baby beetroots quatered
400g butternut pumpkin
Preheat oven to 220C. Line a baking tray with non-stick baking paper.
Place the pumpkin in a large bowl. Drizzle with oil. Season with fresh garlic salt and pepper. Gently toss until the pumpkin is well coated. Place in a single layer on the lined tray. Bake, turning once during cooking, for 25 minutes or until golden brown. Remove from oven and set aside for 30 minutes to cool.
Place the spinach on a large serving dish add the avocado. Gently toss until just combined. Add the pumpkin and beetroot and gently until just combined, finishing with a layer of Danish feta.
Drizzle with olive oil and balsamic vinegar to serve.