Florentine biscuits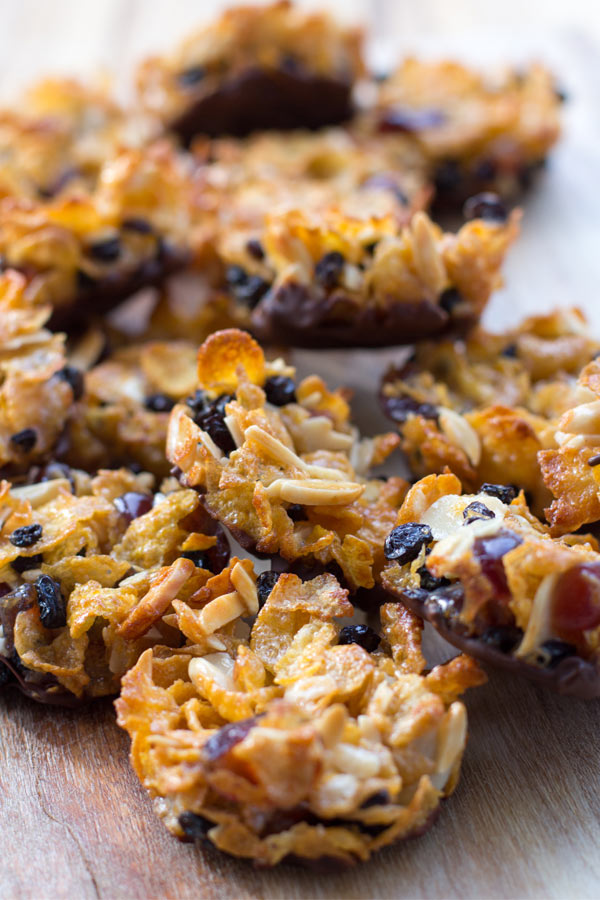 3 Cups Cornflakes
110g almonds (slivered/ sliced)
½ cup chopped glacier cherries
½ cup currants
⅔ can condensed milk
Dark chocolate for drizzling
Preheat oven to 160°C.
Combine the cornflakes, almonds, cherries, currants and condensed milk in a bowl. Mix until the ingredients are evenly coated.
Spoon the mixture into a greased muffin tray and press lightly to ensure they are compact.
Bake for 10-12 minutes until light golden brown, then set aside on a wire rack to cool.
Melt the chocolate and drizzle over biscuits or dip the bottom. Place the biscuits chocolate side up, on a wire rack until set.