No bake Mars bar slice recipe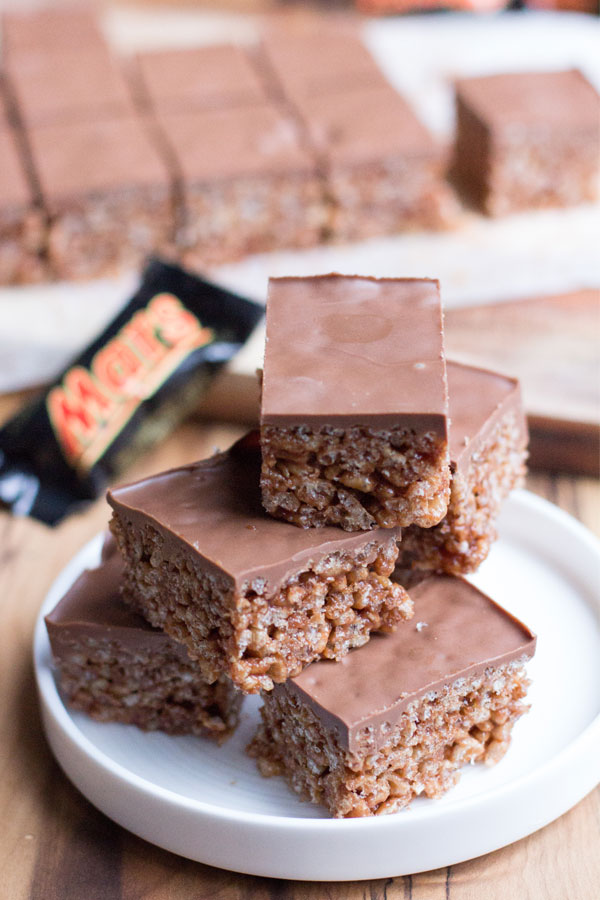 195g Mars bar chopped (approx. 11 bite sized Mars bars)
75g butter
3 cup rice bubbles
200 g milk chocolate
Line a square 16 inch baking tray with baking paper.
Combine your chopped Mars Bars and butter in a saucepan. Stir constantly over low heat, do not boil. Stir until the mixture is smooth.
Stir in your Rice Bubbles.
Press your mixture evenly into your lined baking tray.
Microwave your chocolate in a small bowl until melted. Use a low setting. Stir every 20-30 secs.
Spread the chocolate nice and even over the slice mixture and refrigerate until set.