Easy Afghan biscuit recipe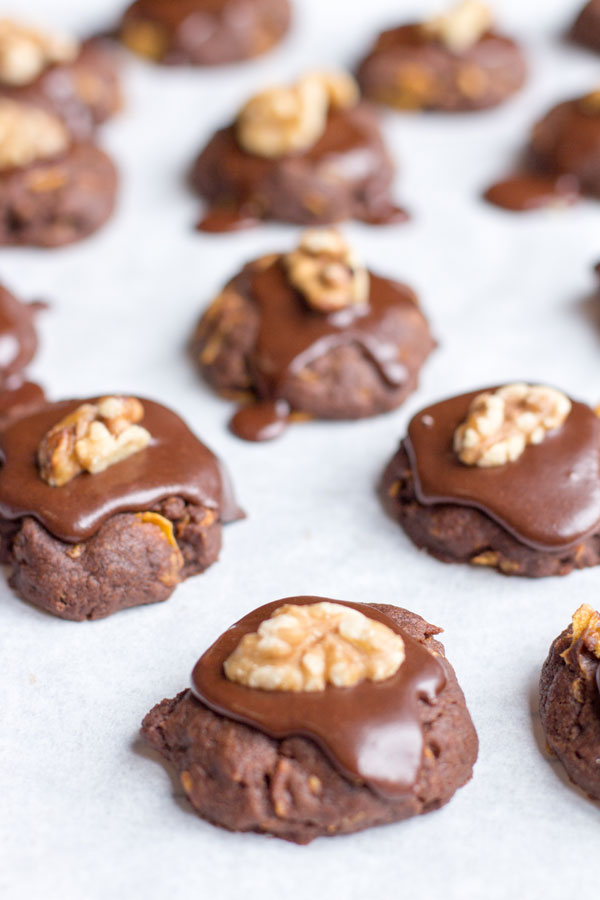 250g butter softened
¾ cup brown sugar
¼ cup Cocoa powder
1⅔ cups plain flour
2½ cups cornflakes
Walnuts, to decorate
1½ cups icing sugar mixture
2 tablespoons cocoa powder
2 tablespoons hot water
Preheat oven to 180C/160C fan-forced.
Grease 2 large baking trays and line with baking paper.
Using an electric mixer, beat butter and sugar together until light and fluffy. Add cocoa and flour. Beat on low speed until combined. Stir in cornflakes. Roll level tablespoons of mixture into balls. Flatten slightly. Place onto prepared trays, 4cm apart, to allow room for spreading during cooking.
Bake for 16 to 18 minutes or until just firm to the touch, swapping trays halfway through cooking. Cool completely on tray
Make Chocolate icing: Sift the icing sugar and cocoa into a bowl. Gradually stir in enough hot water until the mixture is smooth and combined.
Add a teaspoon of chocolate icing onto the tops of the biscuits, spreading slightly (see note). Decorate with walnuts. Set aside for 1 hour to set. Serve.