Oysters Kilpatrick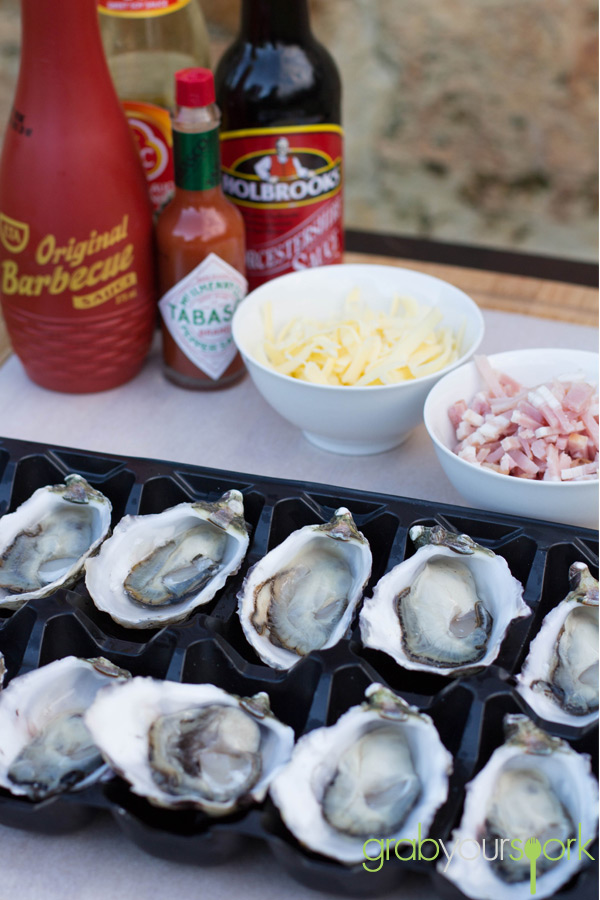 40ml BBQ sauce
40ml Tomato sauce (Ketchup)
40ml Worcestershire sauce
20ml Kecap manis
1 tps Tobasco sauce
1½ tps garlic, crushed
¼ tps salt
¼ tps fresh black cracked pepper
1 cup cheddar cheese finely grated
1 cup bacon, finely diced
2 dozen oysters in their shells
rock salt to serve
Preheat the ove to 180 degrees Celsius.
Mix all the ingredients, except for the oysters in a bowl.
Place the oysters on a wire rack and top each oyster with 1 heaped teaspoon of the mixture.
Cook for approximately 15 minutes.
To serve, line a dish with rock salt and place the oysters on top.
Serve with a check of lemon and tabasco sauce for those who like it hot!