Sugar Cookies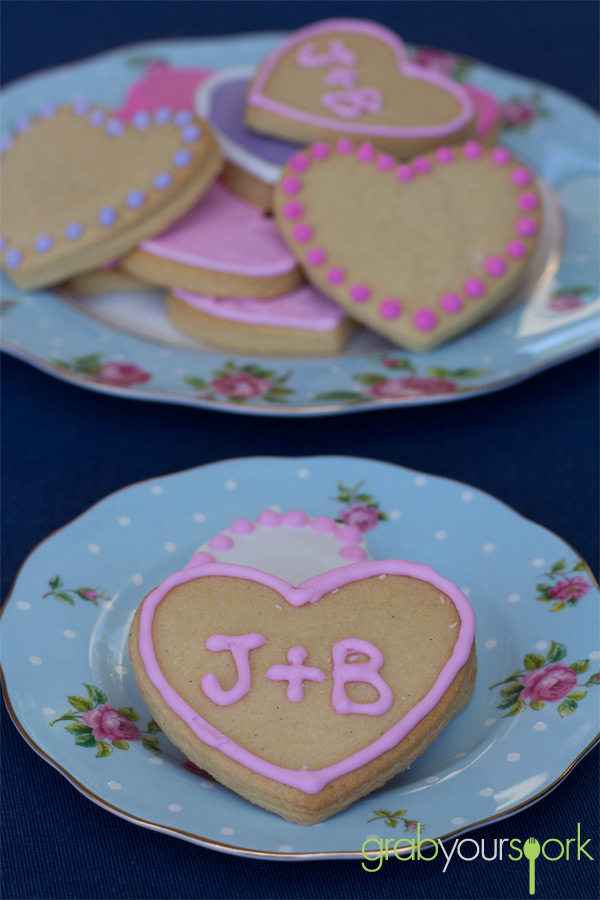 3 Cups all purpose flours
1 tspn baking powder
1 cup unsalted butter
1 cup white sugar
1 egg (large)
1 tspn vanilla extract
2 large (60 grams) egg whites
2 teaspoons fresh lemon juice
3 cups (330 grams) confectioners (powdered or icing) sugar, sifted
1 Cup Powdered Sugar
4 tsp Milk
Preheat your over to 180 Degrees celcius
Mix all ingredients together, to form round dough
Refrigerate for 30 mins
Remove the dough from the fridge, and roll the dough flat.
Using your preferred cookie cutter, cut the dough into cookies
Put the cookies on a lined baking tray, and bake in the oven for 8 – 10 minutes, or slightly golden.
In the bowl of your electric mixer, beat the egg whites with the lemon juice until combined.
Add the sifted powdered sugar and beat on low speed until combined and smooth. (The right consistency is when you lift the beater, the ribbon of icing that falls back into the bowl remains on the surface for a few seconds before disappearing. If the icing runs off the edge, thicken the icing by adding a little more confectioners sugar. Conversely, if the icing is too thick, add a little water.)
The icing needs to be used immediately or transferred to an airtight container as royal icing hardens when exposed to air.
Cover with plastic wrap when not in use
Mix with fork. To make it more of a thin glaze, add more milk. To make it a thicker icing, add more powdered sugar.