Chicken Pakora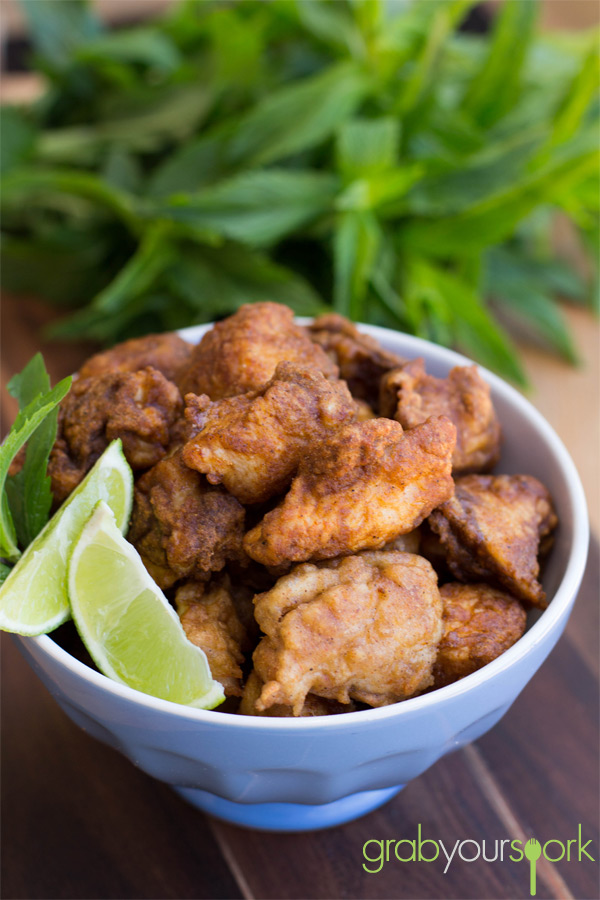 250 gms chicken, diced
1 tsp ginger (crushed)
1 tsp garlic (crushed)
1 tsp red chilli powder - according to your taste
2 tsp garam masala
3-4 tbsp cornflour
1 tbsp rice flour
salt to taste
vegetable oil / canola oil - for deep frying
Place the ginger, garlic spices and flours a bowl and mix.
Add chicken pieces, mix well. Gradually add enough water to make a batter of dropping consistency. Beat well. Trapped air in the batter makes pakoras lighter and crisper.
Allow the chicken to marinate for at least 30 minutes or longer.
Heat oil in a wok. Oil is hot enough when a pakora dropped into the oil sizzles and rises to the top.
Deep fry on medium heat, until golden brown.
Lift out with a slotted spoon and place on kitchen paper or old newspaper, to help.
Serve hot with chutney / or sauce or choice.