Pecan Slice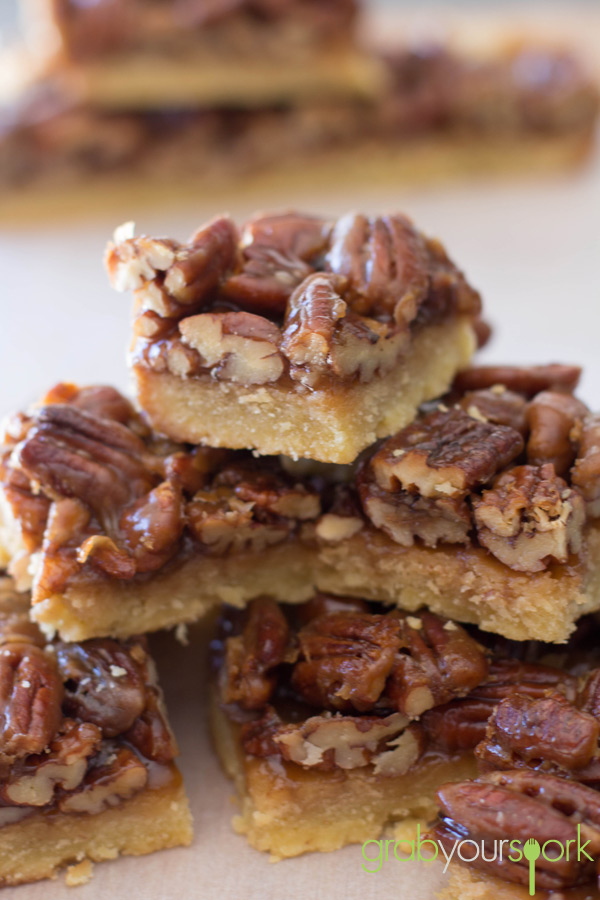 1 ½ cups all purpose plain flour
½ cup unsalted butter, chilled and cut into small pieces
½ cup sugar
½ tspn salt
1 egg, lightly beaten
¾ cup packed light-brown sugar
¼ cup corn syrup, or glucose
¼ cup thickened cream
½ tspn salt
2 cups pecans
½ chilled unsalted butter, cut into small pieces
Preheat the oven to 190ºC. Line a Line a 9-inch square baking pan.
In a food processor, pulse flour, sugar, and salt to combine. Add butter; pulse until mixture resembles coarse meal. Add egg; pulse just until a dough forms.
Transfer dough to prepared pan; with floured fingers and an offset spatula, press firmly into bottom and ¾ inch up sides. Freeze until firm, about 15 minutes.
Prick bottom of dough; bake until lightly golden, 20 minutes. Let cool while preparing filling.
Make the filling: In a large saucepan, bring butter, brown sugar and corn syrup to a boil over high heat, whisking constantly until smooth. Continue to boil, without stirring, until slight darkened. About 2 minutes.
Remove pan from heat. Whisk in cream and salt. Mix in pecans.
Spoon hot filling evenly over crust, using a spoon or spatula to press in nuts so they fit snugly.
Bake for about 20 minutes. The slice should be bubbling and amber coloured. Cool completely in pan.