Baked Onion Rings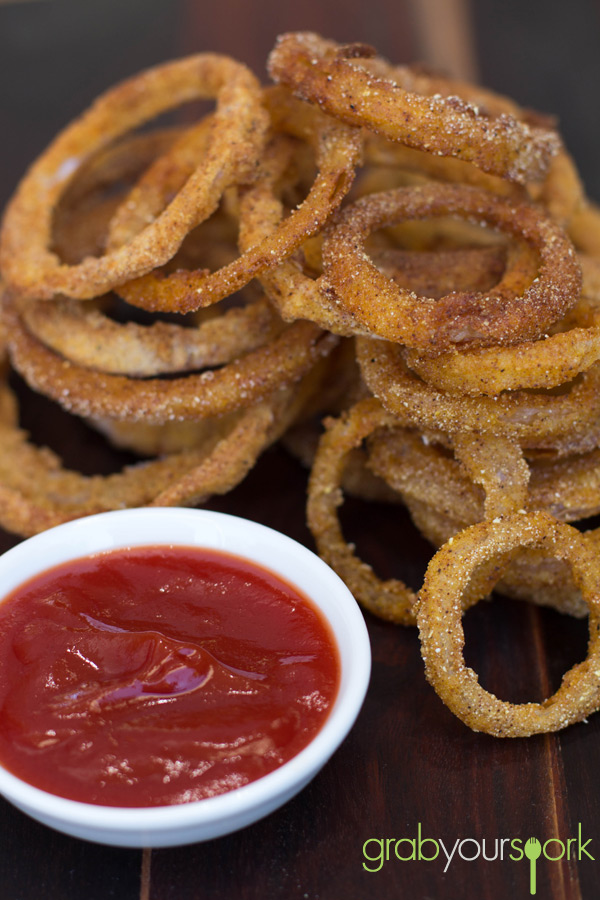 300 ml buttermilk
2 large onions, thickly sliced into rings
½ cup plain flour
100 g polenta
1 tsp salt
½ tsp ground pepper
1 tsp smoked paprika
Slice onions into rings.
Soak onion rings in buttermilk. Cover tightly and refrigerate for at least 2 hours or more.
Combine remaining ingredients in a bowl. Dip onion rings into coating and place on a lines baking tray. Spray with canola oil.
Bake in a 180°C preheated oven, flipping and rotating till golden brown.