Asian BBQ Pork Ribs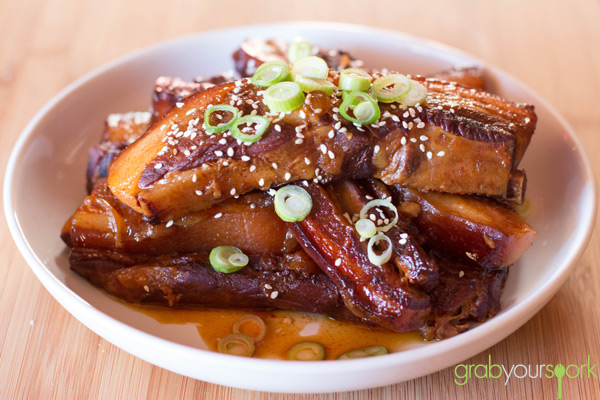 Recipe type:
Asian BBQ Pork Ribs
1kg pork spare ribs
¼ cup soy sauce
¼ cup plum sauce
3 tbs tomato sauce
1 small onion, finely chopped
2 cloves garlic, crushed
Place the ribs in slow cooker with meat side of ribs facing up.
Mix all the ingredients together and pour over the ribs making sure ribs are completely covered.
Cook on a low heat for 8 hours.
Serve with fresh spring onion and sesame seeds.