Stuffed Mushrooms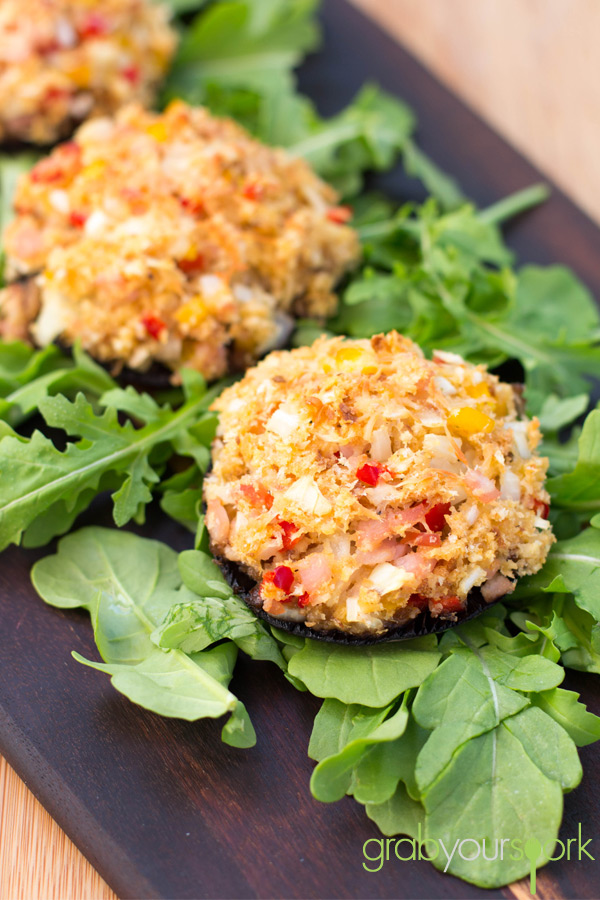 6 field mushrooms
1 cup fresh breadcrumbs
¼ bacon, diced
¼ capsicum, diced
½ onion, diced
½ cup pecorino cheese, grated. Plus extra tablespoon
1 egg, lightly beaten
salt and pepper to season
Preheat oven to 180 °C
Wash the mushrooms, drying thoroughly and remove stalks.
Combine the breadcrumbs, onion, bacon, cheese and capsicum. Add the beaten egg and mix until well combined.
Fill the mushrooms until well packed. Sprinkle with extra cheese.
Bake in oven for 10 to 15 minutes. Serve warm.