Raspberry Friands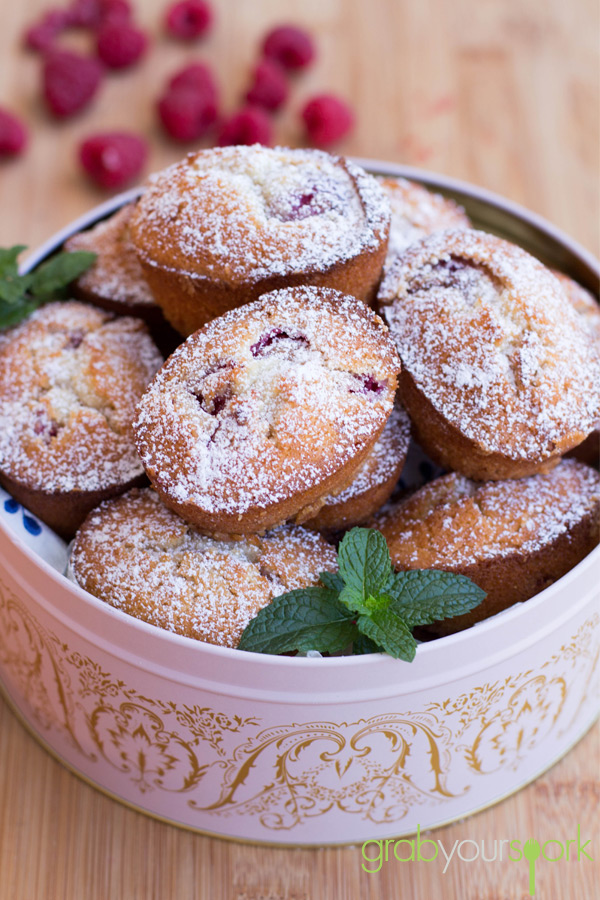 200g butter, chopped
2 cups, pure icing sugar
2 tblsp plain flour
1 ½ cups almond meal
6 egg whites
120g raspberries, fresh or frozen (if frozen, ensure they are completely defrosted and dried with paper towel)
Icing sugar for dusting
Preheat oven to 230°C. Grease twelve ½-cup capacity friand pans or muffin holes.
Melt butter in a small saucepan over medium-low heat. Simmer, swirling pan occasionally, for 4 to 5 minutes or until light golden. Remove from heat. Set aside for 15 minutes to cool.
In a medium bowl, whisk the egg whites till they are slightly foamy.
Sift icing sugar and flour into a large bowl. Stir in almond meal. Make a well in the centre.
Add the beaten eggwhites, stirring constantly with a metal spoon until combined.
Add butter and stir until well combined. Stir in berries.
Fill the each mold three-quarters full with mixture.
Bake friands for 5 minutes. Reduce oven to 200°C and bake for 12 to 15 minutes or until a skewer inserted into the centre comes out clean.
Allow to cool in pans for 10 minutes. Turn onto a wire rack to cool completely.
Dust with icing sugar.