Cauliflower Soup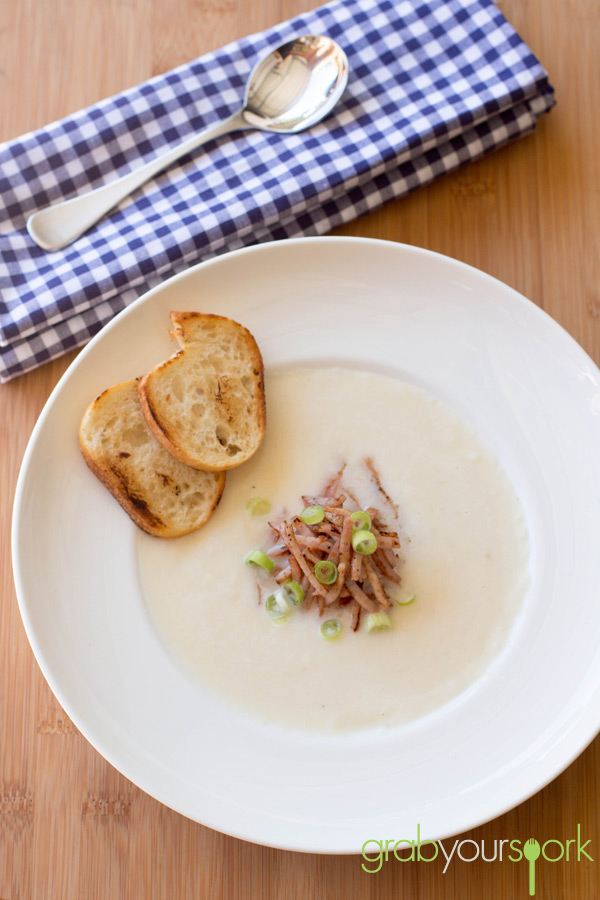 1 Cauliflower, cut into florets
3L Chicken Stock
1 Leek, sliced and washed
100ml thickened cream
Add the cauliflower, leek and stock to a large pot.
On a medium heat, bring the soup to a boil. Reduce heat to medium-low and simmer, partially covered, for 15 minutes or until the cauliflower is soft. Set aside for 5 minutes to cool slightly.
In batches blend the soup until smooth and return to a clean pot. Repeat with remaining mixture. Add the cream.
Place over low heat and cook for 1-2 minutes or until heated through.
Serve with crispy bacon bits or a simple slice of bread!