Salt and Pepper Squid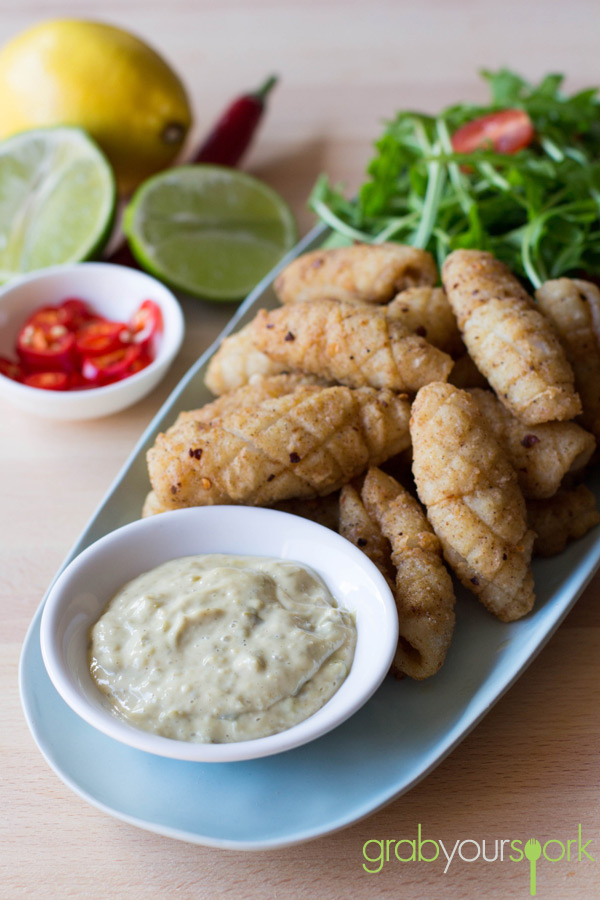 500g Squid hoods
¼ Cup Plain Flour
2 tsp salt
1 ½ tsp cracked pepper
1 ½ tsp red chilli flakes
1 ½ tsp smoked paprika
1 tsp chilli powder
Vegetable oil
Use a sharp knife to cut through 1 side of each squid hood lengthways. Open out flat with inside surface facing up and score surface diagonally. Pat dry with paper towel.
Combine the flour, spices, salt and pepper in a bowl or on a plate. Gently coat each piece of squid in the spice rub.
Heat the oil in a large wok over medium heat until it reaches around 180°C.
In batches cook the squid in the wok for 2 minutes or until the squid just turns golden and curls. Use a slotted spoon or tongs to transfer to a plate lined with paper towel to drain.
Ensure the oil has returned to temperature before cooking next batch and repeat.
Serve immediately with a simple salad, a dipping sauce and fresh lemon or lime wedges.