Spanish Baked Eggs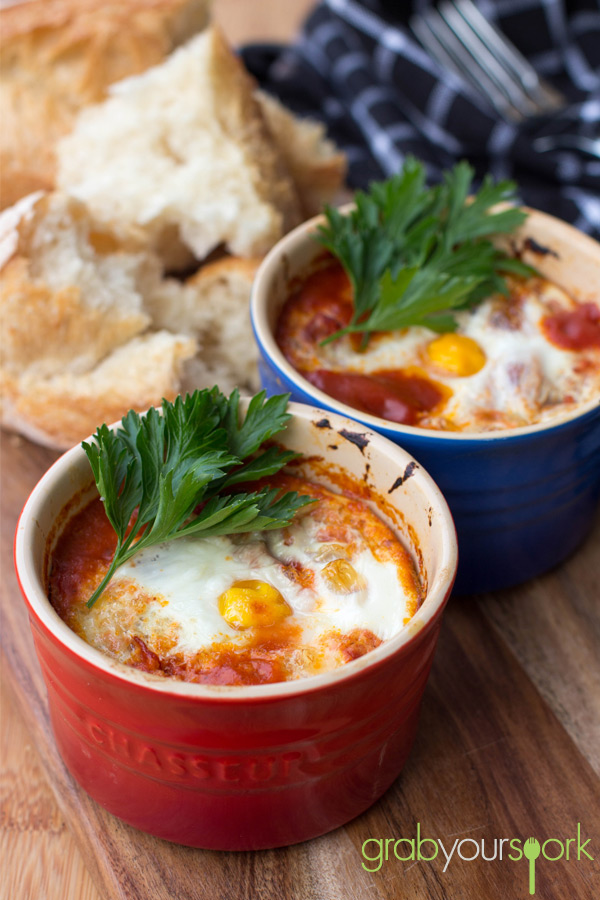 400g tinned diced tomatoes
1 red capsicum, diced
½ brown onion, diced
1 clove garlic, crushed
1 tsp salt
1 tsp fresh ground pepper
1 tsp smoked paprika
1 tsp red chilli flakes
2 cups spinach
4 eggs
Preheat your oven to 180 °C and grease your ramekins well.
Over a moderate heat in a non-stick fry pan, sauté onion, capsicum and garlic for a couple of minutes. Add the tinned tomatoes, tomato paste, smoked paprika, chilli flakes, salt and pepper.
Put the spinach in a pot and allow to wilt over a medium heat.
To assemble, place equal amounts of wilted spinach in each ramekin. Fill each ramekin with tomato filling and create a small well in each. Crack the egg and pour into the well.
Cook in the oven for 10 – 12 minutes until egg whites are cooked.
Serve hot with crusty bread.