Sticky Date and Banana Loaves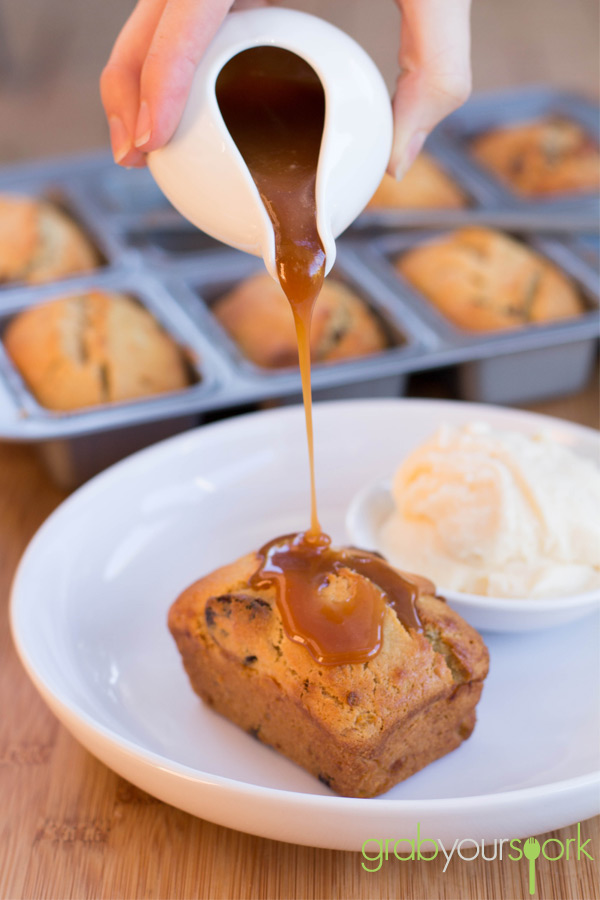 2 Cups Plain Flour, sifted
1 ½ Tsp baking powder, sifted
¾ Cup butter, at room temperature
½ Cup brown sugar
2 Eggs
4 Ripe bananas, chopped
1 ½Ttsp vanilla extract
½ Cup dates, chopped
1 cup salted caramel sauce, or other caramel sauce to top
Preheat oven to 175°C. Grease and flour an 8 loaf tin or 12-cake cupcake tin.
Beat butter and brown sugar until fluffy. Add eggs, one at at time. Add bananas and vanilla and mix until blended.
Slowly mix in flour and baking powder, until just incorporated. Stir in chopped dates.
Divide batter equally among cups and bake for 20-22 mins, or until lightly golden on top. While cakes are baking, prepare caramel sauce.
Serve cakes warm with ice cream and salted caramel sauce.