Apple and Rhubarb Crumble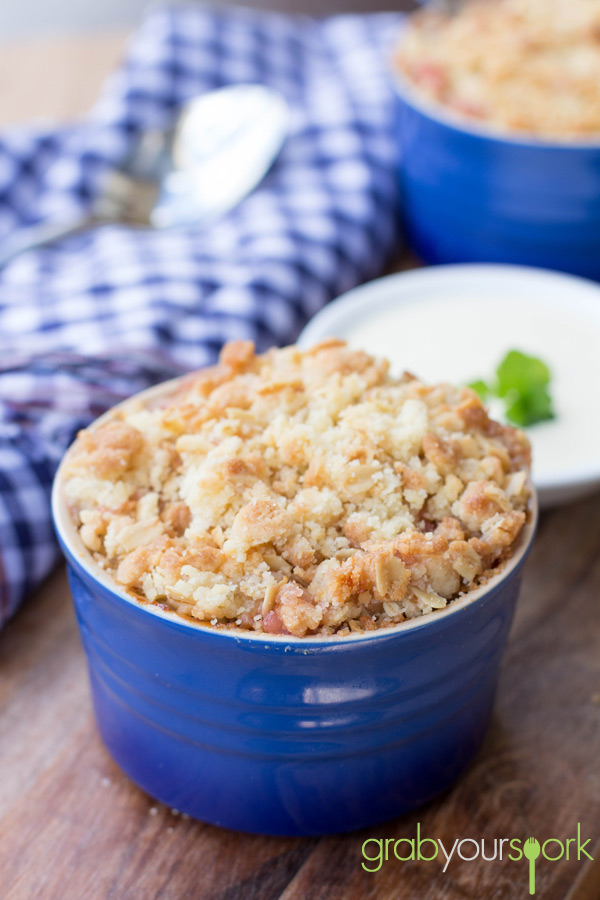 4 larges green apples, peeled and chopped
1 bunch of rhubarb, approx. 5 stalks, chopped
2 tbsp brown sugar
1 cup plain flour
½ cup rolled oats
75g caster sugar
125g butter, at room temperature
Preheat the oven to 180°C. Lightly grease 4 ramekins or a large baking dish.
Place the prepared apples and rhubarb in a bowl and stir through brown sugar.
Place the flour, butter, caster sugar and oats in a medium bowl. Use your fingers or a fork, rub in the butter until well combined and large crumbs form.
Spoon the fruit into the prepared dishes, sprinkle the crumble topping evenly over the fruit. Bake for 15 to 20 minutes or until golden and bubbling.
Serve with cream, ice cream or custard.