Clementine Cake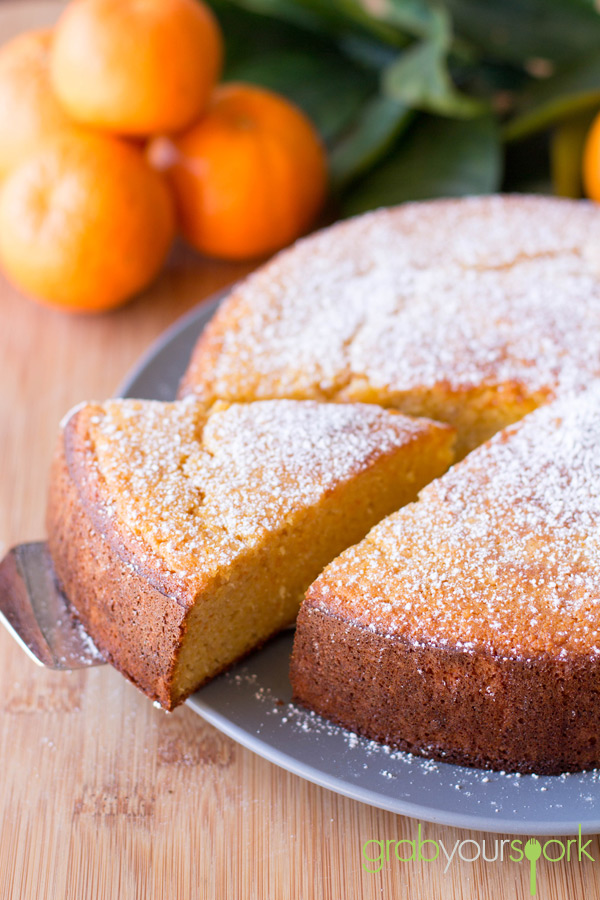 400 g clementine's (approx. 4 small-sized ones)
6 large eggs
225 g white sugar
250 g ground almonds
1 tsp baking powder
Put the clementine's in a pan with some cold water, bring to the boil and cook for 2 hours. Drain and, when cool, cut each clementine in half and remove the pips. Dump the clementine's - skins, pith, fruit and all - and give a quick blitz in a food processor.
Preheat the oven to 170ºC. Butter and line a 21cm / 8 inch Springform tin.
Add all the other ingredients to the food processor and mix. Or, you can beat the eggs by hand adding the sugar, almonds and baking powder, mixing well, then finally adding the fruit puree.
Pour the cake mixture into the prepared tin and bake for an hour. Check the cake with a skewer that it comes out clean.
Remove from the oven and leave to cool.