Oatmeal and Raisin Cookies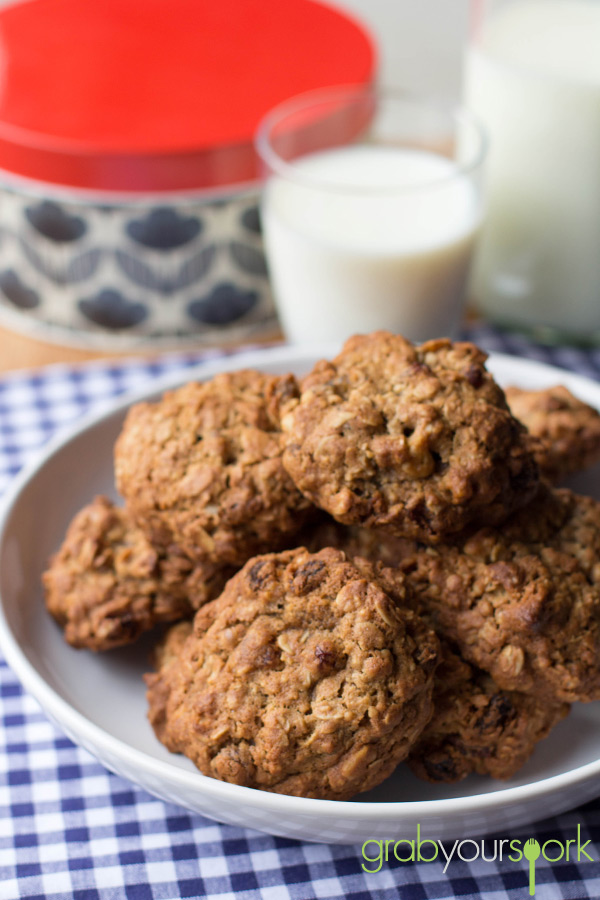 115 g butter
125 g brown sugar

1 egg
½ tsp vanilla
95 g plain flour
½ tsp baking soda
1 tsp ground cinnamon

1/2 tsp salt
120 g rolled oats
120 g raisins
65 g walnuts, chopped (toasted optional)
Cream butter and brown sugar. Mix in egg, and vanilla.
In another bowl, mix together flour, baking soda, cinnamon, and salt.
Stir butter mixture into the dry ingredients. Stir in the oats, raisins and walnuts. Allow dough to chill for around an hour.
Preheat oven to 180°C. Scoop large tablespoons of dough, and portion onto lined baking trays. Roll dough with your hand and flatten a little bit.
Bake for 13-15 minutes or until the edges are golden, but the centers look a bit underdone. Overbaking them will result in less chewy cookies.