Sweet Potato Hummus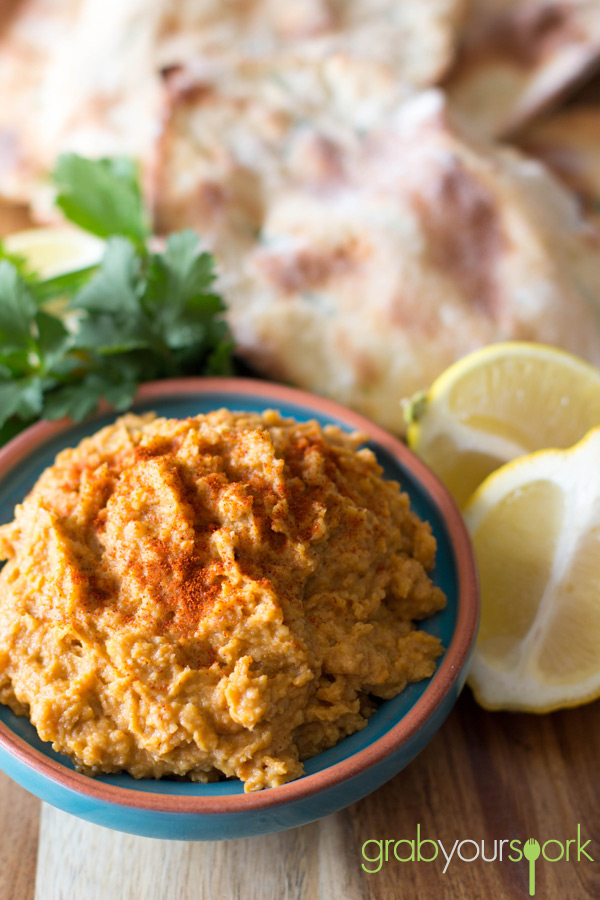 1 can of chickpeas, washed and drained
400g sweet potato, roasted
3 -4 tbsp olive oil
1 lemon, zest and juice
2 tbsp tahini
2 cloves garlic, peeled
1½ tsp cumin
1 ½ tsp smoked paprika
1 ½ tsp ground coriander
ground sea salt, to taste
Preheat oven to 180 °C. Bake the sweet potato in the oven for 45 minutes to an hour. Once the sweet potato is golden and soft in the middle it is ready. Allow to cool.
In a food processor, combine remaining ingredients with cooled sweet potato and puree. Scrap down the sides of the food processor as you go. You can thin the hummus with a little water if necessary. If you are sensitive to spice, season gradually.
Serve fresh, or refrigerate in an airtight container, up to 1 week. Serve with crudités or crackers.