Grilled Peaches with Ricotta and Balsamic Glaze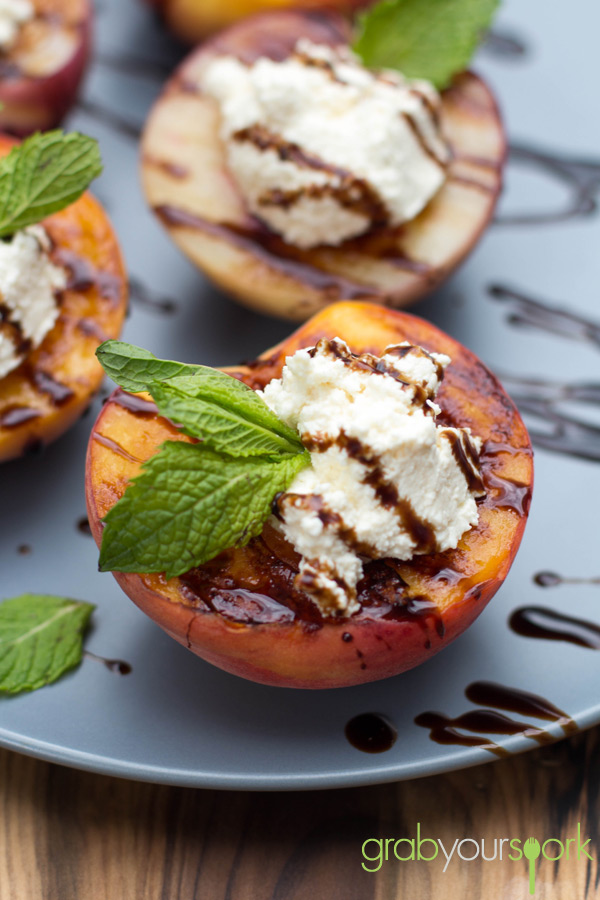 3 ripe peaches, halved with pits removed
1 cup fresh ricotta cheese whipped
¼ cup balsamic vinegar glaze
fresh mint
Lightly olive oil a grill pan and heat on med-high. When the grill is nice and hot, grill each half peach for 4-5 minutes per side.
Placed peaches on a plate with cut side facing up.
Lightly whip your ricotta in a bowl to make the texture light and fluffy.
Place a dollop of approximately 2 tablespoons of fresh ricotta cheese in the center of each peach half and drizzle with balsamic glaze.
Top each peach half with mint.