Ginger Nut Biscuits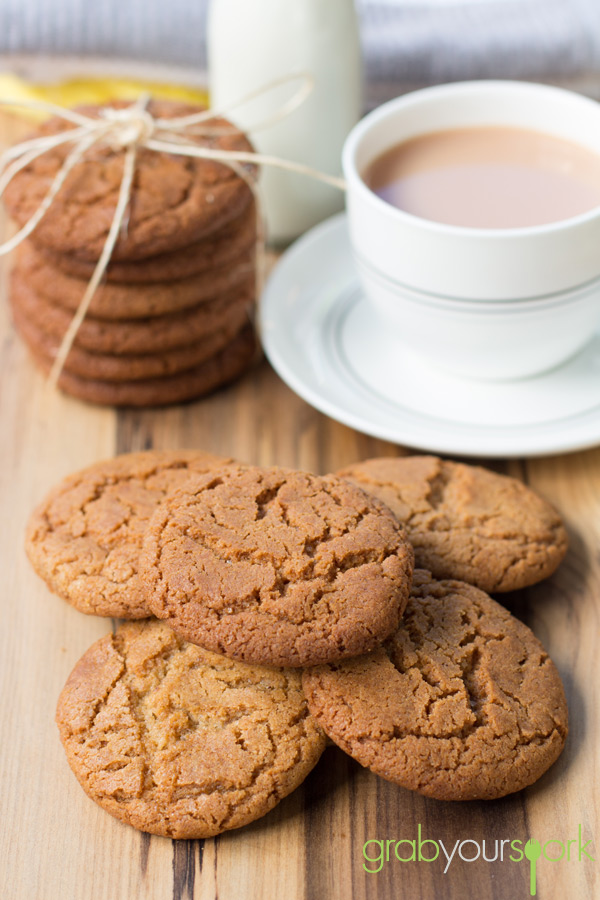 150g butter
250 g sugar
1 tablespoon golden syrup
1 egg
250g flour
1 teaspoon baking powder
½ teaspoon baking soda
4 teaspoon ground ginger
1 teaspoon cinnamon
Preheat the oven to 180ºC.
Mix together butter and sugar until pale and creamy.
Mix in golden syrup, egg and combined dry ingredients.
Roll into balls, roughly 1 heaped tablespoon and place on lined baking trays allowing enough room for biscuits to spread. Do not flatten.
Bake for 15 to 20 minutes until rich golden brown.