Toffee apples are one of those nostalgic foods, which seem to evoke memories of when you were young. For me I remember getting them from Coles and they came served with a lecture from mum about how they would make my teeth fall out from all the sugar.
When making toffee apples do no be temped to lick the mixture off the spoon as I did, because you will burn your tongue, trust me. You definitely should not make these with kids around, as it might be a little dangerous. The other thing about making toffee apples is that you shouldn't try and take photo's along the way as you need to be spot on with your timing or the toffee will set on you early.
Toffee apples can be made any colour you like but we opted to go for traditional red for ours. Don't be afraid to be more creative than we were with the colour palate for your toffee apples.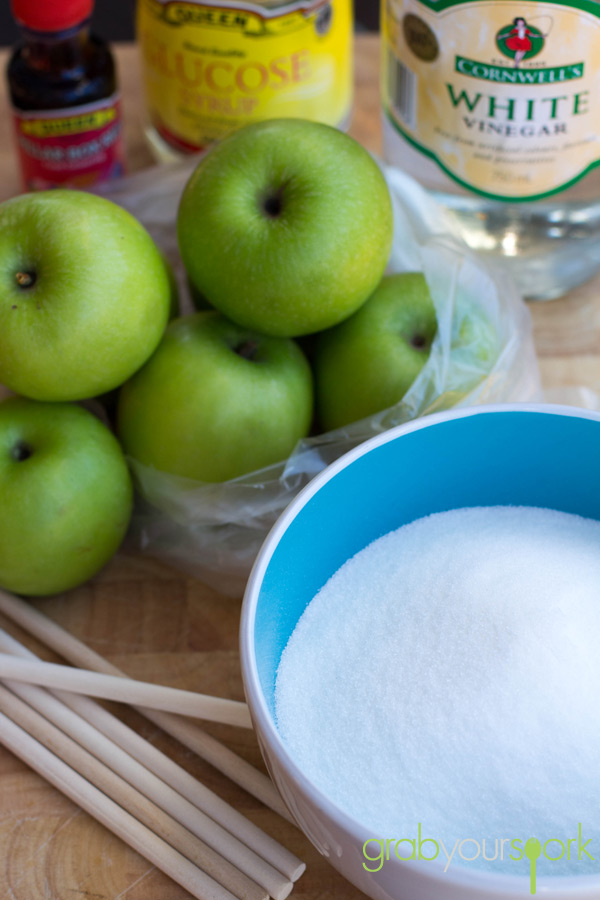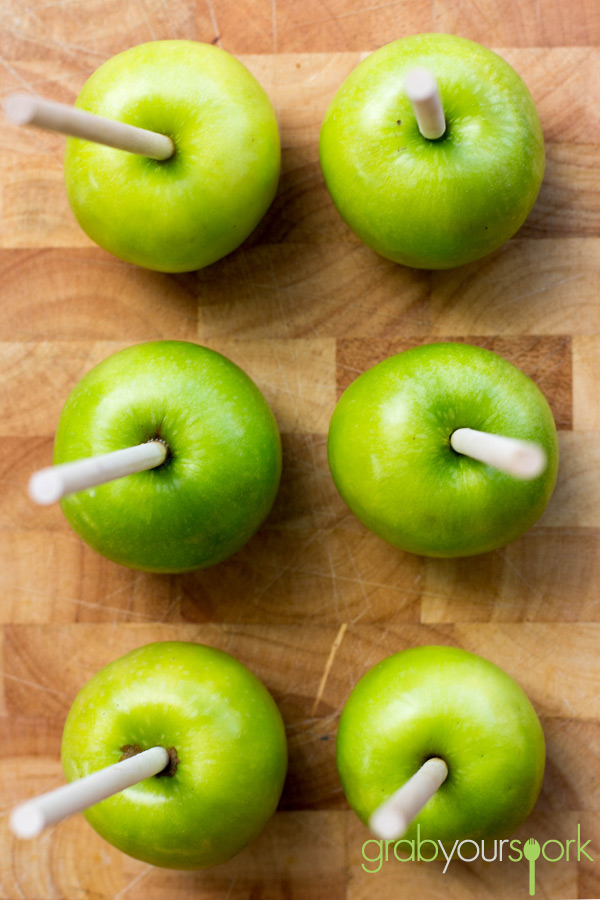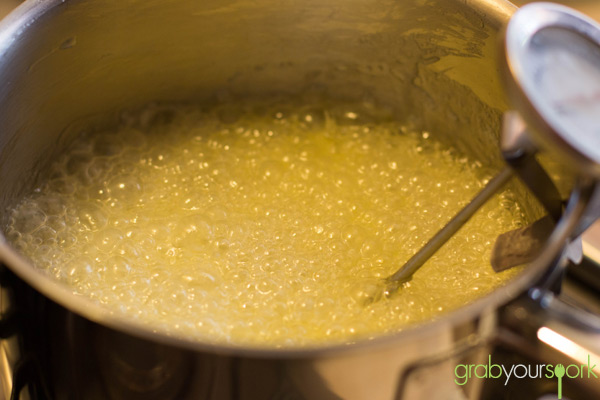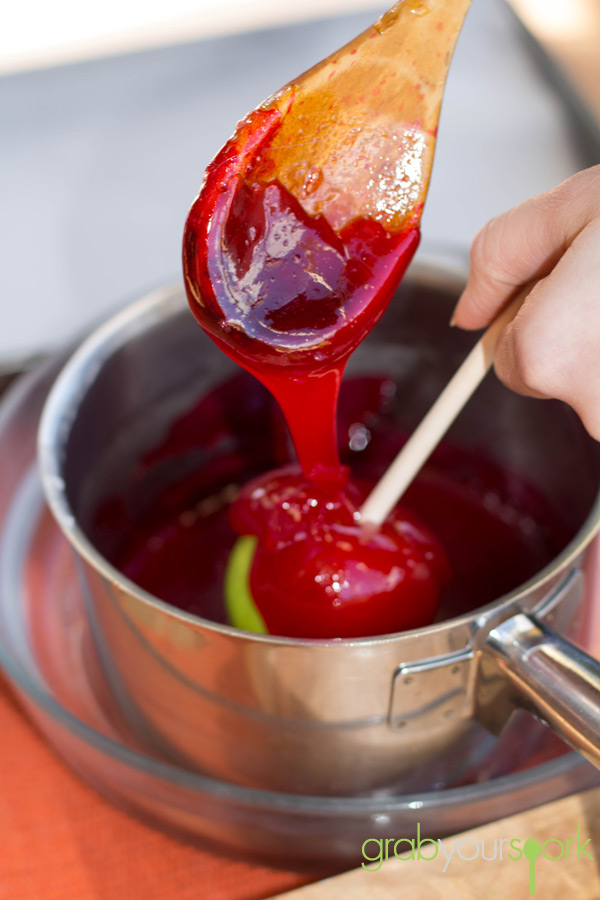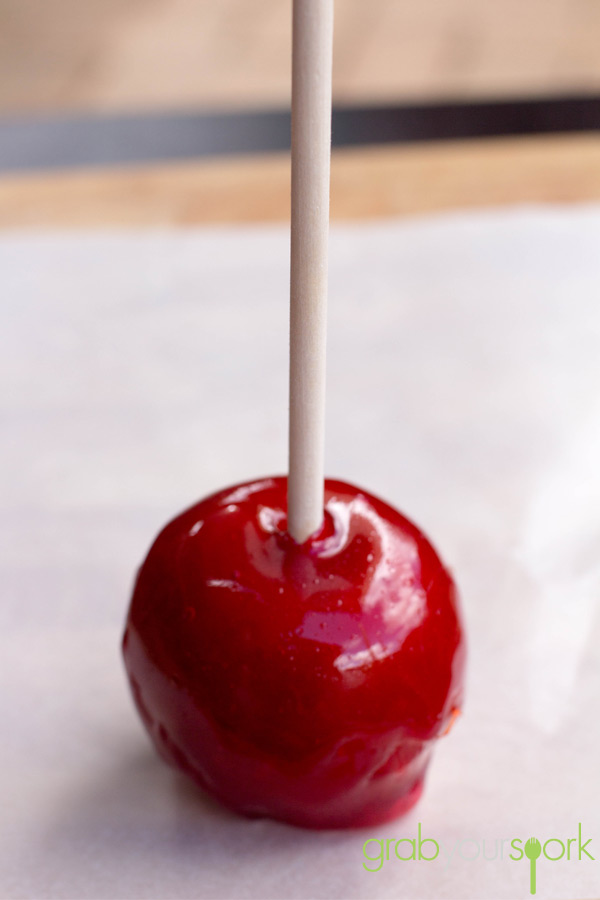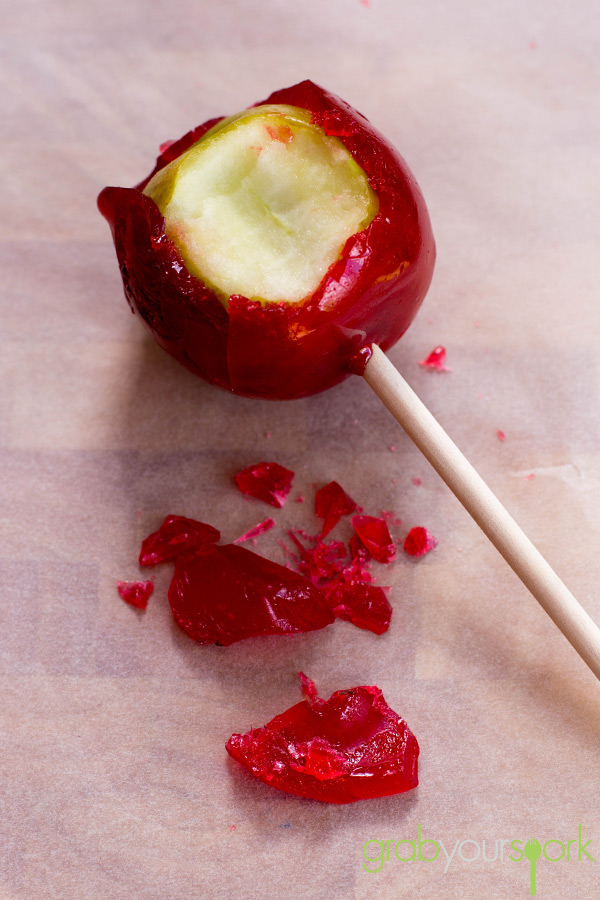 Toffee Apples
Toffee apples recipe with just 5 ingredients. These sweet and sticky toffee apples will bring back childhood memories for sure.
Ingredients
6 medium green apples, stalks removed
3 cups caster sugar
¼ cup liquid glucose
¾ warm water
1 teaspoon white vinegar
½ teaspoon red food colouring
Instructions
Line 2 large baking trays with baking paper.
Wash apples in thoroughly in hot water to remove wax coating. Drying the apples thoroughly.
Push 1 stick in top of each apple slowly avoid pushing all the way through.
Place sugar, warm water, glucose and vinegar in a heavy-based saucepan over a low heat. Cook, stirring, for 5 to 6 minutes or until sugar has dissolved.
Increase heat to medium-high and bring to the boil. Cook, without stirring, for 15 to 20 minutes or until toffee reaches hard crack stage, brushing sides of pan with a brush dipped in water to avoid crystallisation.
Remove from heat. Tint with food colouring. Stand for 30 seconds for bubbles to subside slightly.
Working quickly, dip apples one at a time into toffee, tilting pan to coat. Turn apple above pan to drain excess toffee.
Stand apple on prepared tray.
Repeat with remaining apples and toffee. Stand for 20 minutes or until set.