Brooke and I are finally overseas on a well deserved holiday in Asia for the next three weeks. However, after a recent accident, I wound up fracturing my elbow a week before we were due to leave resulting in me needing to wear a sling for the next couple of weeks. Not exactly an ideal situation to be in but what are you going to do?
Well if you're in Singapore like us, you try and find the funny side and head to the Raffles Hotel to enjoy a Singapore Sling in your sling! After a short taxi ride, we pulled up out the front of the beautiful colonial-style hotel where we felt like the ultimate tourist asking where the Long Bar was for the famous cocktail.
The Singapore Sling was created at the Raffles Hotel at the turn-of-the-century by Hainese-Chinese bartender, Mr. Ngiam Tong Boon. As history says the recipe was originally created for women, given its attractive pink colour and fruitful flavour. Due to the volume of tourists that visit the bar, it is definitely a drink enjoyed by all.
If you do decide to make the special trip for a taste of this historic drink, be sure to eat your value in the free peanuts, as unfortunately, this tourist attraction doesn't come cheap!
Check out some of our other food adventures including our Hoi An Cooking Class and Timboon Railway Distillery.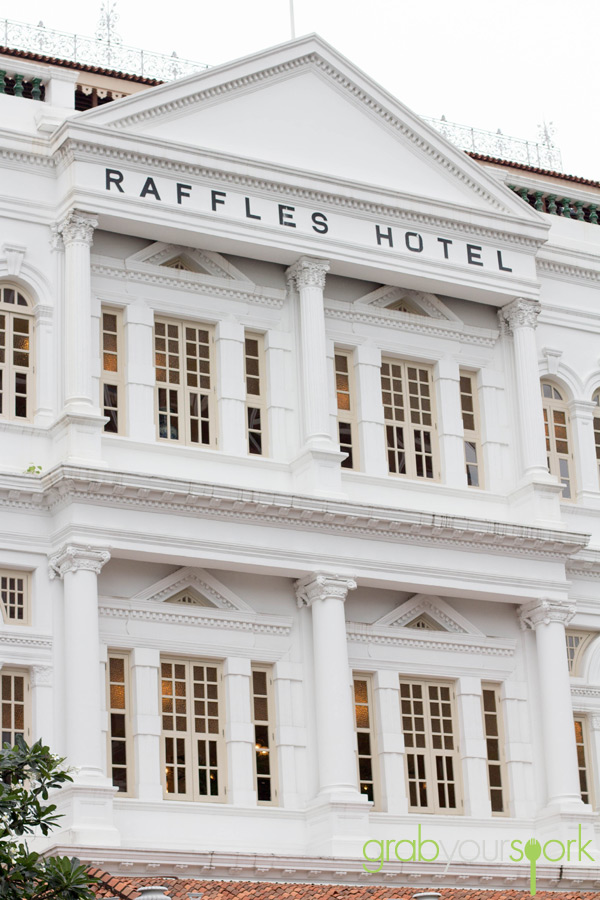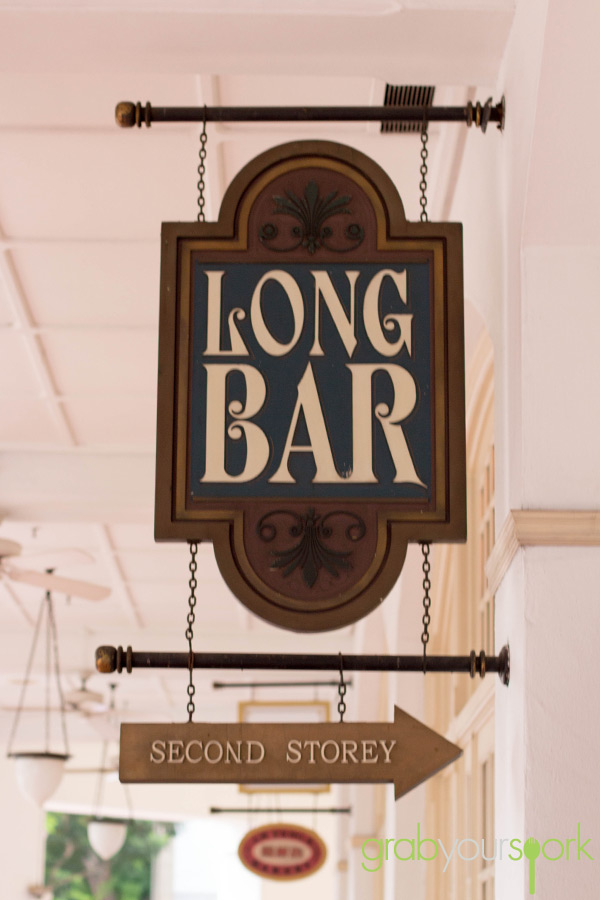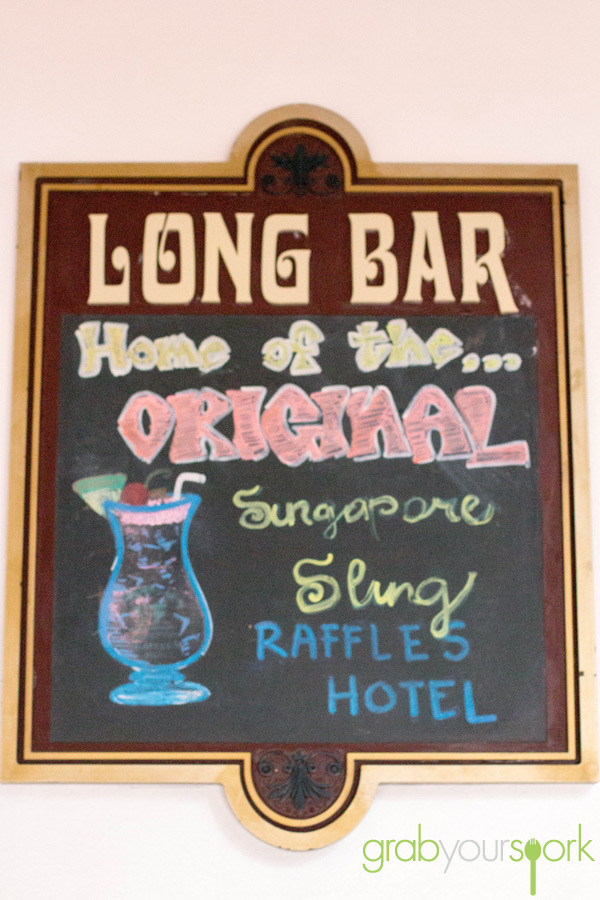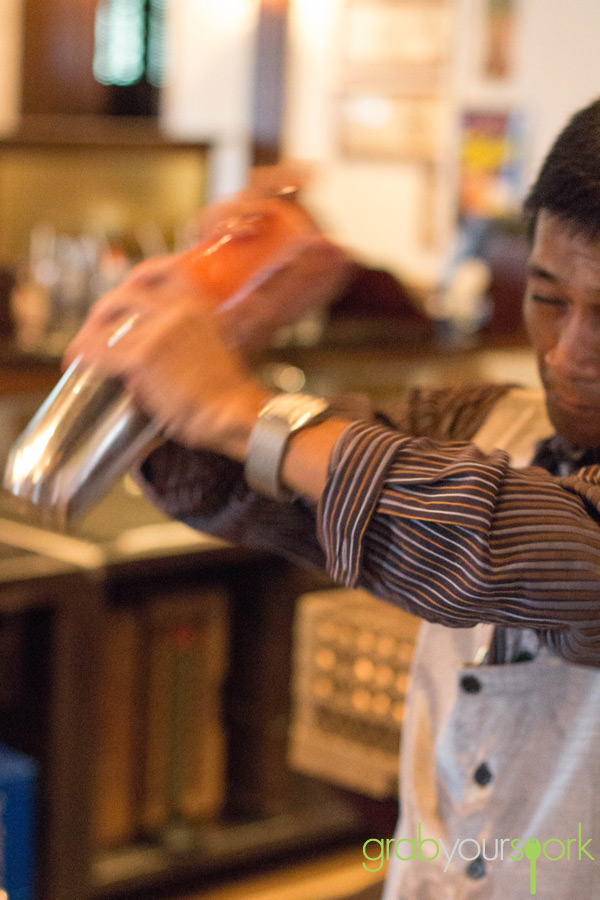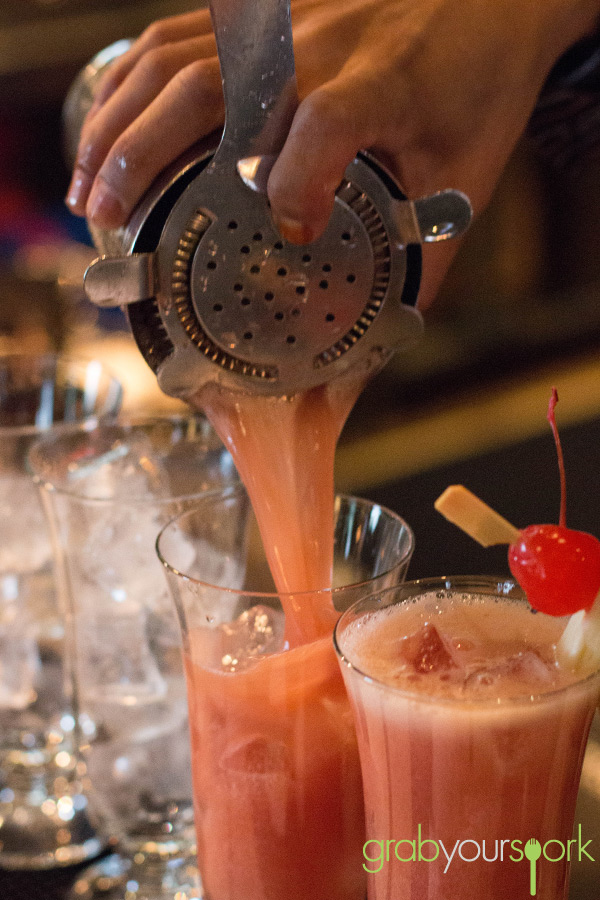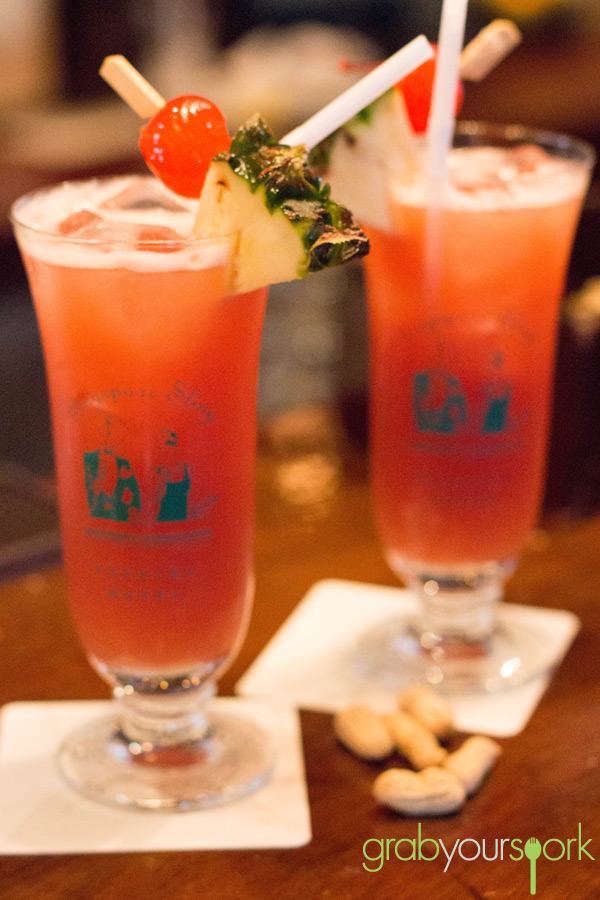 Singapore Sling
Singapore Sling made with a combination of Gin, Heering Cherry Liqueur, Pineapple juice, Lime juice, Cointreau, Dom Benedictine, Grenadine a dash of Angostura Bitters and garnished with a slice of pineapple and a cherry.
Ingredients
30 ml Gin
15 ml Heering Cherry Liqueur
120ml Pineapple juice
15 ml Lime juice
7.5 ml Cointreau
7.5 ml Dom Benedictine
10 ml Grenadine
A dash of Angostura Bitters
Garnish with a slice of Pineapple and a Cherry
Instructions
Combine all ingredients into a shaker with ice.
Shake and strain into an ice filled Collins glass.
Garnish with a cherry and slice of pineapple.