This weekend was Brooke's future sister in-laws Kitchen Tea. I am still not entirely sure what the afternoon entails, but I know there was an array of savoury and sweet treats thanks to the leftovers that got brought home! To contribute to the afternoon Brooke volunteered herself to take on the sweets, which included mini lemon meringue pies, cupcakes and lastly sugar cookies.
Sugar cookies are well known throughout America and are usually made at festive times including Christmas, Valentine's Day or Halloween as they can be easily cut into various shapes. The other great thing about Sugar Cookies is the recipe is so simple and so are the ingredients! Sugar cookies are made from sugar, flour, butter, eggs, vanilla and either baking powder or baking soda. For this recipe Brooke opted for baking powder. When making these cookies you need to make sure you refrigerate your dough first, as the chilled dough makes it so much easier to roll ( it doesn't stick as much to the rolling pin).
When it comes to decorating the cookies, this is the fun part – although the mess isn't so much. To decorate it is really your choice whether you wish to decorate with a glaze, royal icing or fondant. For this recipe Brooke opted for a combination of royal icing and a glaze. Royal icing is great for decorating cakes, cupcakes or cookies and is made using egg whites or meringue powder, which is what helps it dry hard. If you want to make a glaze also, I would recommend making a royal icing in addition to pipe around to outside, then put the glaze in the middle as it holds it in place. Remember you will need to work quickly with your royal icing as it does crust quickly.
Brooke's handy tip if you are using a pipe for the royal icing. Put a damp piece of paper towel in a tall glass and use this to stand your piping bag in. The damp towel will stop your piping nozzle from drying out and blocking the pipe.
For other cookie recipes check out our ginger nut biscuits or florentine biscuits.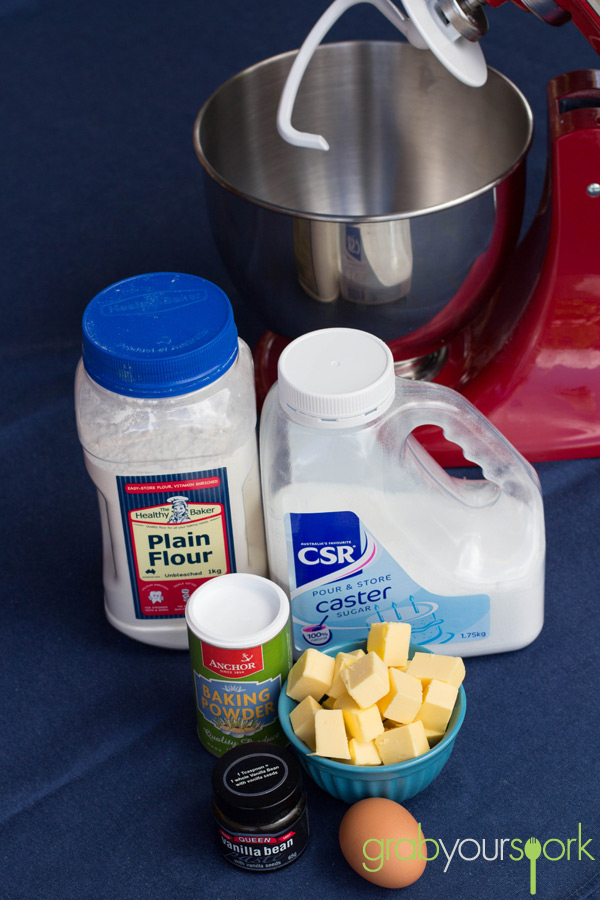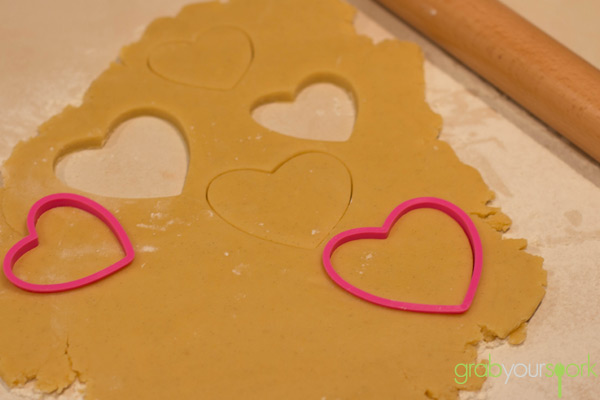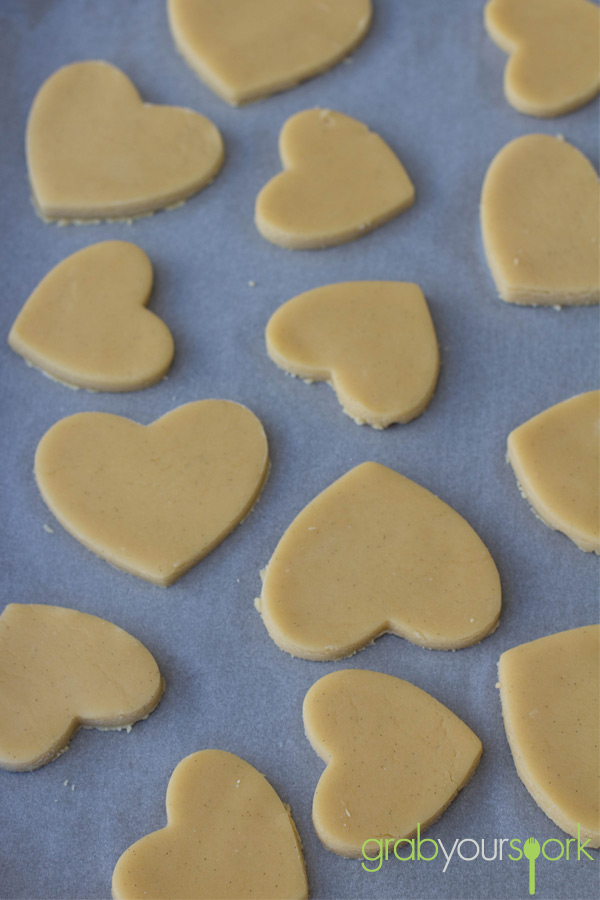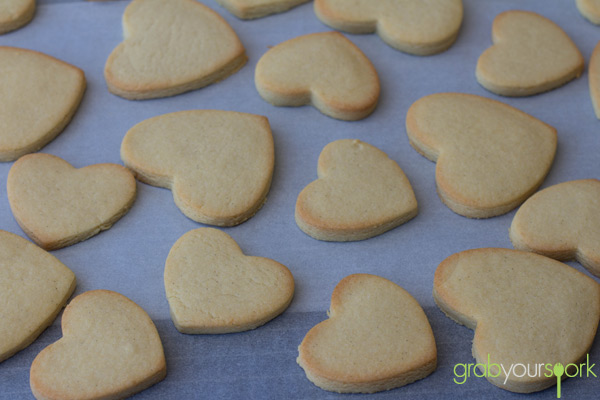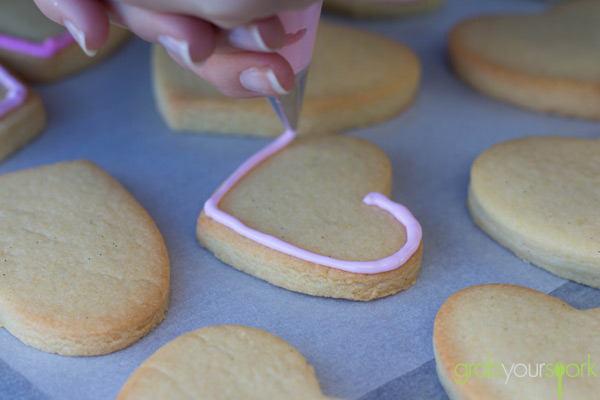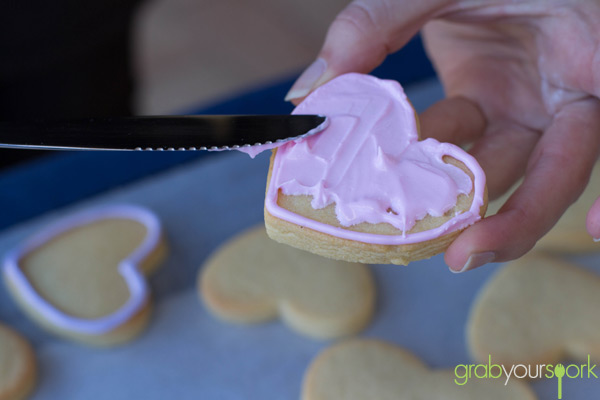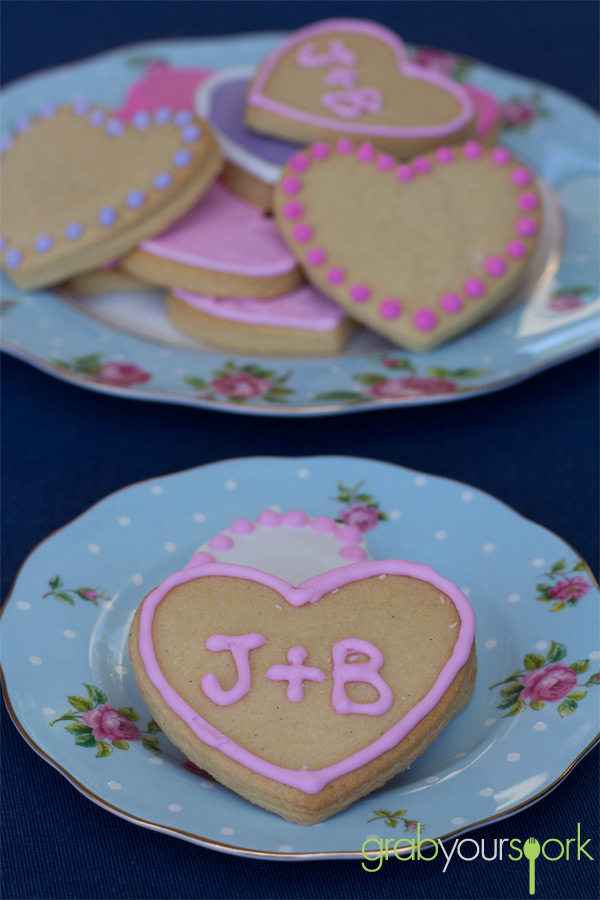 Sugar cookies – Recipe Instructions
Sugar Cookies
Sugar cookies are great at festive times including Christmas, Valentine's Day or Halloween as they can be easily cut into various shapes.
Ingredients
Sugar Cookies
3 Cups all purpose flours
1 tspn baking powder
1 cup unsalted butter
1 cup white sugar
1 egg (large)
1 tspn vanilla extract
Royal Icing Using Egg Whites
2 large (60 grams) egg whites
2 teaspoons fresh lemon juice
3 cups (330 grams) confectioners (powdered or icing) sugar, sifted
Glaze
1 Cup Powdered Sugar
4 tsp Milk
Instructions
Sugar Cookies
Preheat your over to 180 Degrees celcius
Mix all ingredients together, to form round dough
Refrigerate for 30 mins
Remove the dough from the fridge, and roll the dough flat.
Using your preferred cookie cutter, cut the dough into cookies
Put the cookies on a lined baking tray, and bake in the oven for 8 – 10 minutes, or slightly golden.
Royal Icing
In the bowl of your electric mixer, beat the egg whites with the lemon juice until combined.
Add the sifted powdered sugar and beat on low speed until combined and smooth. (The right consistency is when you lift the beater, the ribbon of icing that falls back into the bowl remains on the surface for a few seconds before disappearing. If the icing runs off the edge, thicken the icing by adding a little more confectioners sugar. Conversely, if the icing is too thick, add a little water.)
The icing needs to be used immediately or transferred to an airtight container as royal icing hardens when exposed to air.
Cover with plastic wrap when not in use
Glaze
Mix with fork. To make it more of a thin glaze, add more milk. To make it a thicker icing, add more powdered sugar.