If you are like us this weekend and have indulged in one too many hot cross buns and far too many Easter eggs – this recipe for a Kale Smoothie is the perfect solution to get you feeling healthier!
There are sooo many recipes for green smoothies around at the moment and if you are like me I never thought twice about them. A couple of weeks ago Brooke jumped on the bandwagon and lucky me got the honor of being her guinea pig when she made one. To my surprise the drink was actually quite tasty and wasn't anywhere near as bad as I was expecting.
Using a combination of kale, coconut water, ice, banana and pineapple this drink is not only dairy free, the sweet pineapple balances the flavour giving the drink a nice fresh and sweet flavour. For our recipe we used kale given it's still the hip "super food" at the moment and it is ridiculously cheap to pick up a big bunch from the markets. You can substitute the kale with fresh spinach if you like or use a combination of the two glorious greens. However for this drink to have the added benefits you are after you want to ensure you use as least 1 ½ cups minimum.
To make simply add all the ingredients in the blender and blitz for at least 1 to 2 minutes till your drink is frothy. This will ensure all the kale is broken up and will give the drink an almost milky texture. To make your life easier and for those looking for a quick breakfast substitute or snack, freeze your chopped banana and pineapple to ensure your drink is nice and cold and then you don't need to add ice! Once you have blitzed your drink well simply serve up and enjoy this vibrant drink!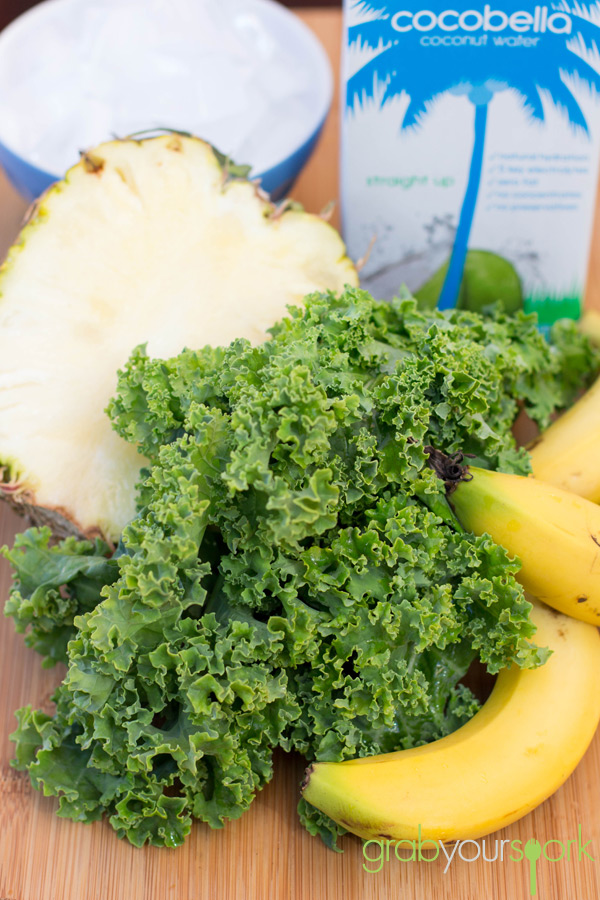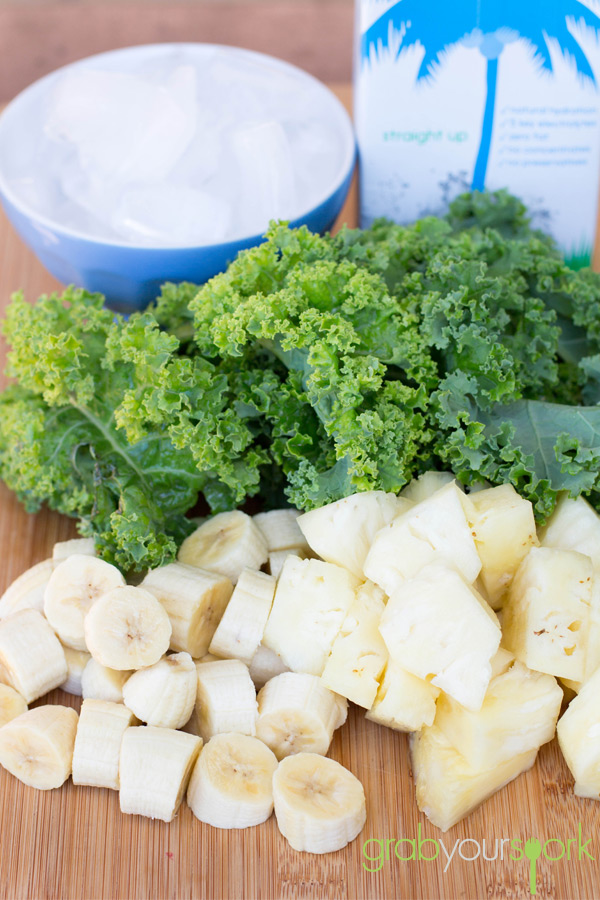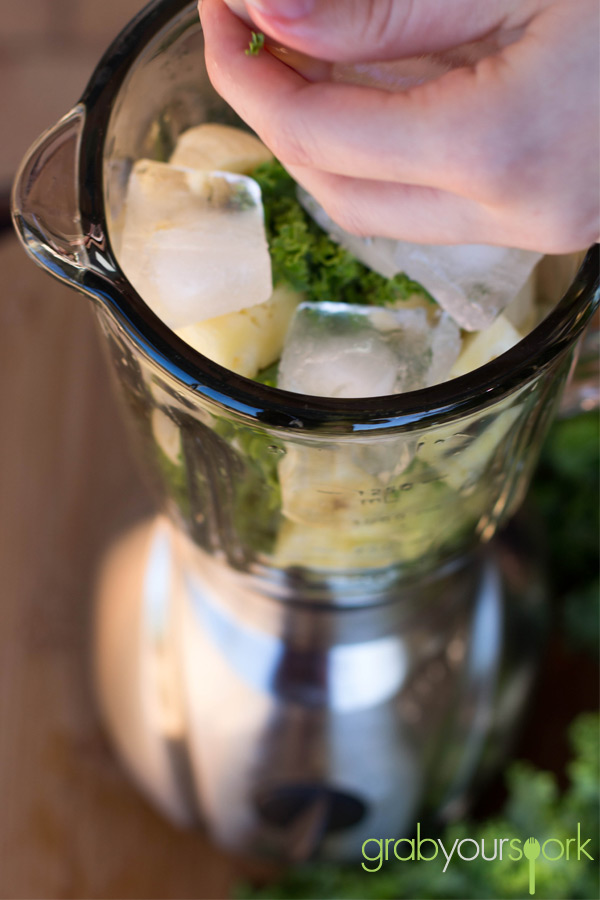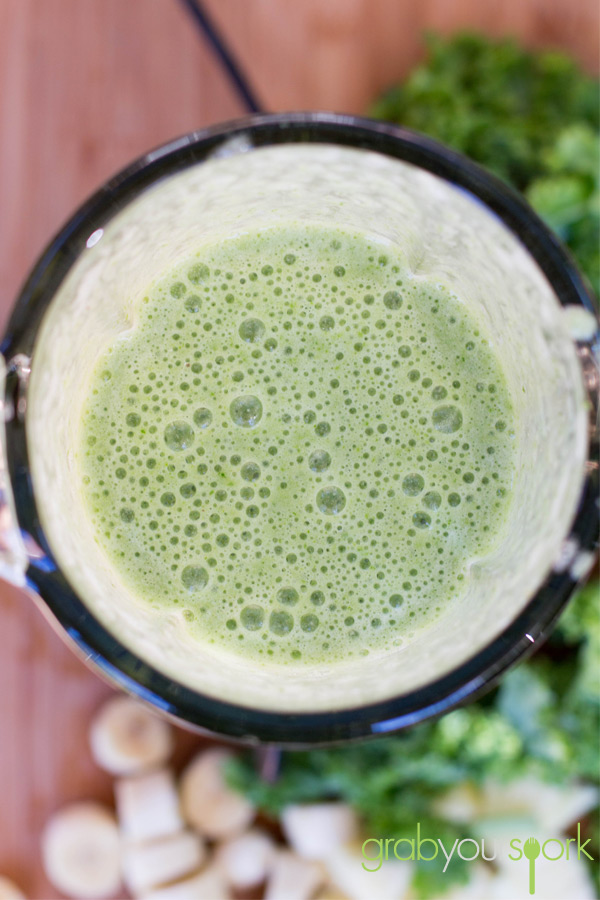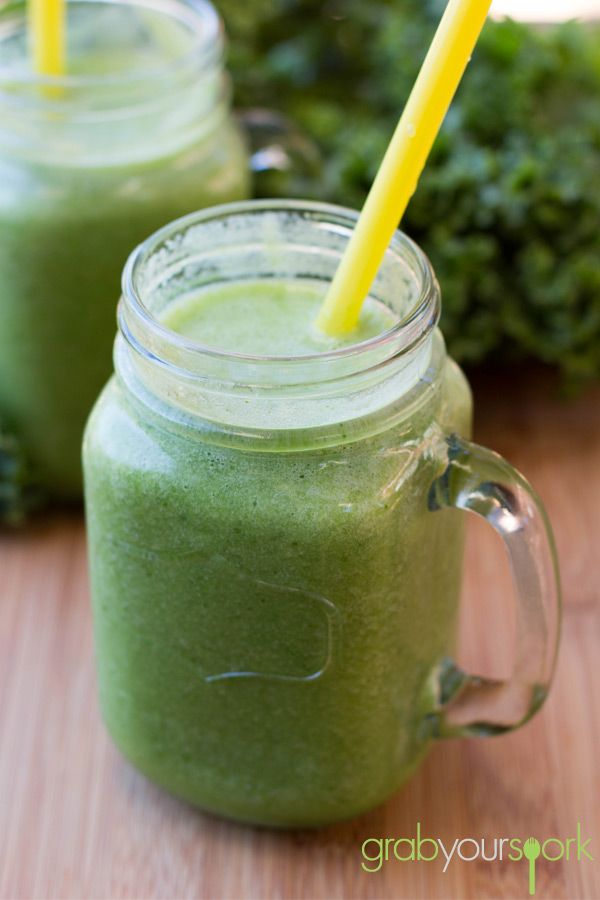 Kale Smoothie
Kale smoothie made using a combination of kale, coconut water, ice, banana and pineapple.
Ingredients
1 ½ cup Kale
1 cup chopped banana
1 cup chopped pineapple
1 cup coconut water
1 cup ice
Instructions
Combine all the ingredients in the blender and blend for 1 – 2 minutes.
Serve and drink up!