After Brooke's recent purchase of a slow cooker, she was determined to make anything that meant she got to use it. With my subtle suggestion of pulled pork, it was a done deal and we were having pulled pork tacos for a late lunch!
There are many variations to pulled pork and we may have gone down a more southern style, but it still worked in taco's given the various spices this recipe uses.
If you are willing to wait for the meat to cook, this recipe really is one of the easiest things to make – and with the slow cooker makes it even easier! We bought all the ingredients the night before so we could make the pork first thing in the morning. To start you need to make a simple spice rub, and a BBQ sauce (both require similar ingredients). Once you have made your spice rub, simply roll the meat in the rub and place it in the cooker with half the BBQ sauce. We wanted the pork ready in time for a late lunch, so cooked the pork on a higher temperature for a shorter time (still a solid 5 hours).
The beauty of the slow cooker is you can leave the meat to cook, while you can leave the house. While the pork cooked, we headed off to the markets for some fresh ingredients to top off our pulled pork tacos.
When we returned, the house was full of of delicious aromas and the meat was perfectly cooked. All that was left to do was simply pull the pork apart (which really just fell apart it was so tender), and dress with the remaining sauce.
We served our pork with tortillas, fresh avocado, tomato, onion, coriander and sour cream. This is definitely a recipe I will be wanting again! Yummo!
If your looking for other Mexican recipes to accompany the pulled pork tacos then check out our simple guacamole recipe or tomato salsa recipe.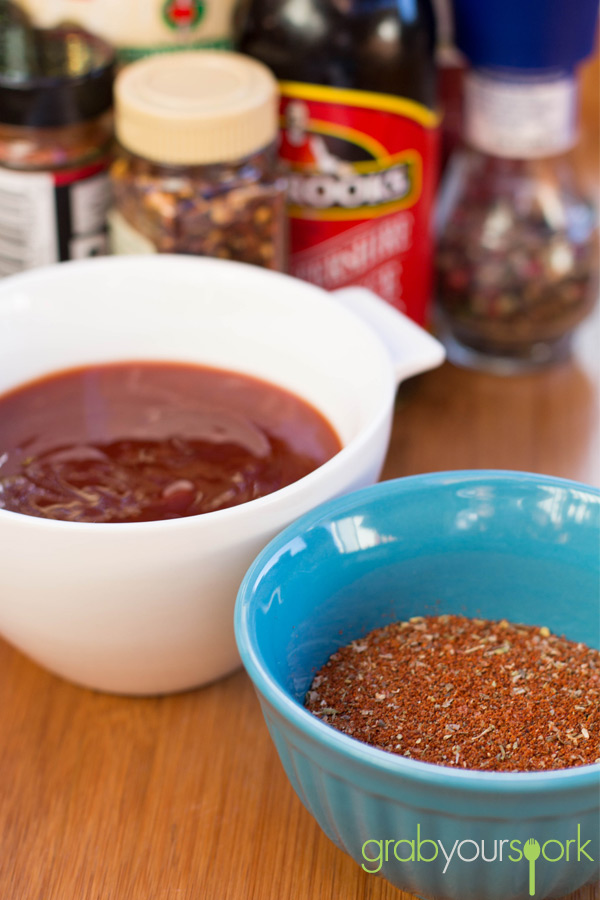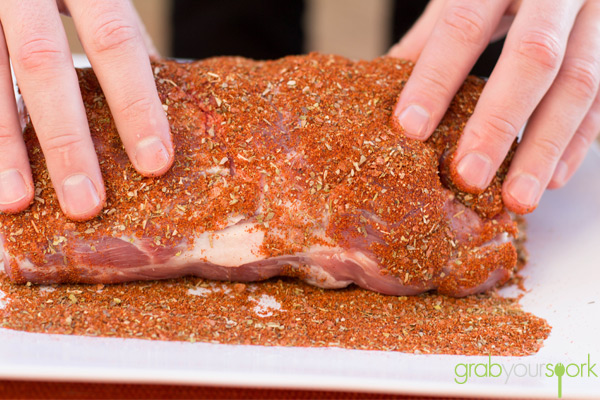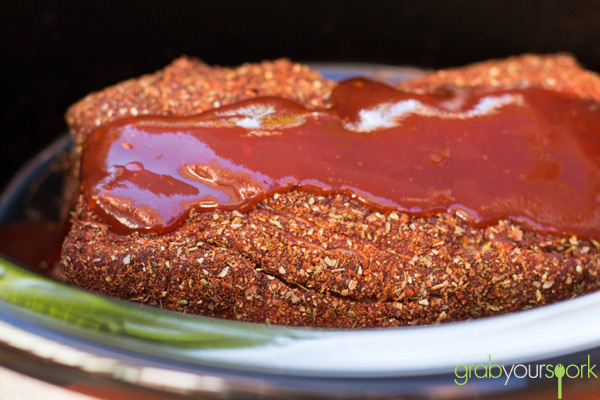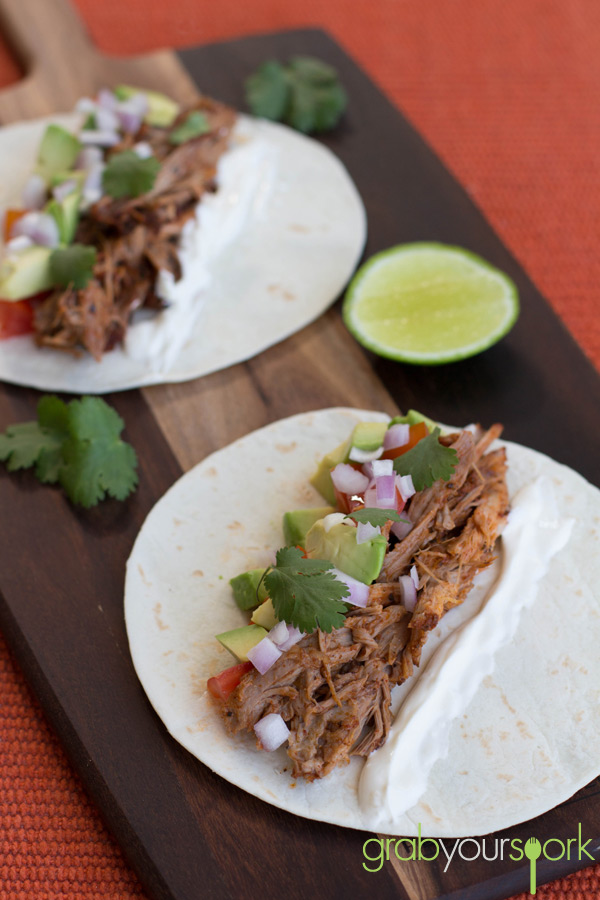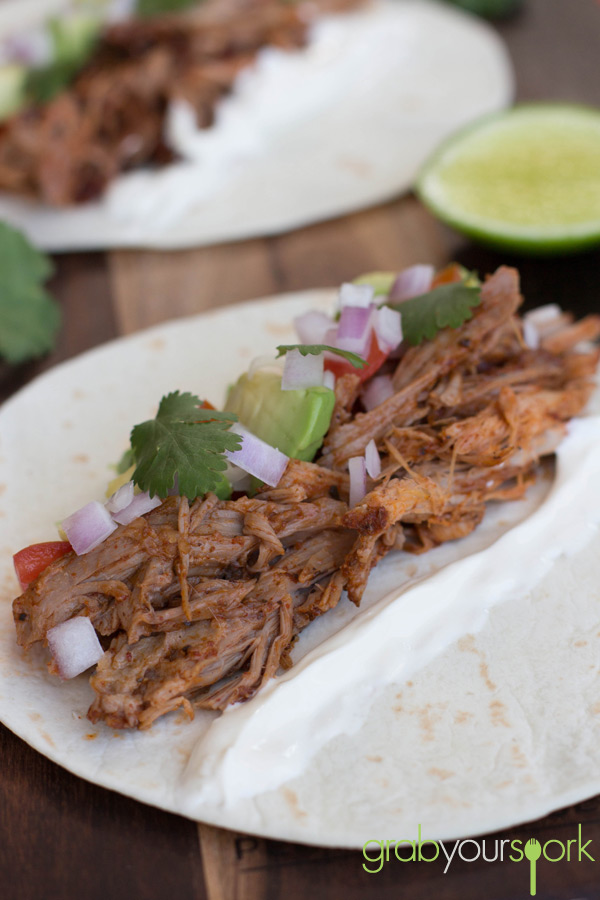 Pulled pork tacos – Recipe Instructions
Pulled Pork Tacos
Pulled pork tacos with fresh avocado, tomato, onion, coriander and sour cream.
Ingredients
BBQ Sauce
½ cup ketchup
2 Tbsp + 2 tsp brown sugar
2 Tbsp + 2 tsp apple cider vinegar
1 teaspoon Worcestershire sauce
⅛ teaspoon cayenne
⅛ teaspoon red pepper flakes
Pinch salt and freshly ground black pepper
Spice Rub
2 tablespoons paprika
1 tablespoon dried oregano
1 tablespoon freshly ground black pepper
1 tablespoon brown sugar
2 teaspoons salt
½ teaspoon cayenne
1.5 Kgs boneless pork shoulder or loin, excess fat trimmed
Salt and freshly ground black pepper
Instructions
For the BBQ sauce: Combine the ketchup, brown sugar, vinegar, Worcestershire, cayenne, red pepper flakes and salt and black pepper in a small bowl.
For the spice rub: Combine the paprika, oregano, black pepper, brown sugar, salt and cayenne in a medium bowl and toss with your fingers to mix. Rub the spice mixture onto the pork on all sides.
Place the pork in a slow cooker insert. Add ½ cup BBQ sauce and cover the slow cooker. Cook on high until the pork is fork-tender, 4 to 5 hours, or on low, 8 to 10 hours. Transfer the pork to a carving board. Let the pork stand, about 5 minutes.
Meanwhile add 2 tablespoons of the simmering pork liquids to the remaining BBQ sauce. Bring the BBQ sauce to a simmer in a small saucepan over low heat, about 10 minutes.
Using two forks, shred the pork and discard any excess fat. Heap the pork onto the buns and top with extra BBQ sauce.