If you have been on Foodgawker or Pinterest lately you will notice all the food people are making for the Superbowl. Although it isn't a big deal here, it doesn't mean we don't appreciate some of the tasty snacks that come from America. This recipe for Baked Onion Rings will make you appreciate the work that goes into making the perfect snack, yet a whole lot healthier given we baked them.
Onion rings are the perfect accompaniment to burgers, barbeques and well any other casual occasion. The trick to making the perfect onion ring however, is ensuring you soak the raw onion rings in buttermilk before coating them. Through soaking the onion first it will not only soften the onion, it also takes away some the heat and acidity onions have. Lastly, soaking the onion rings in buttermilk allows the more coating to adhere to the rings given your that extra crunch.
To make our onion rings, you need to soak the rings ahead of time. Anywhere from 2 hours onwards is enough if you ask me. You need to make sure the onions are somewhat submerged in the buttermilk, and occasionally stir. Leave in the refrigerator covered tightly. To coat, simply dip the rings in the coating and place on a lined oven tray. Spray the rings with canola oil and bake in the oven, flipping and rotating till golden brown.
Once the rings are cooked you should end up with a crisp outside and soft onion on the inside. Serve with burgers, barbeque or like we did a as a late afternoon snack and a beer.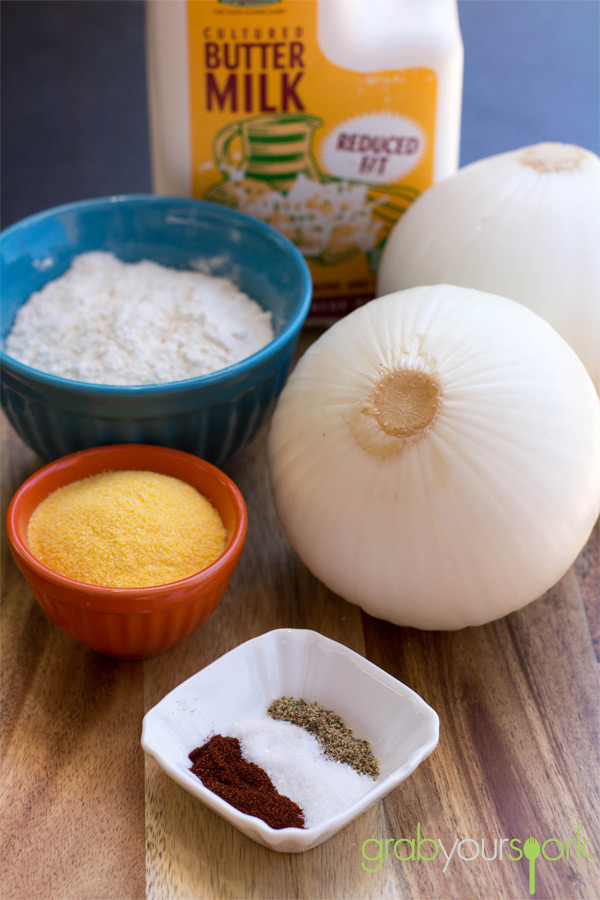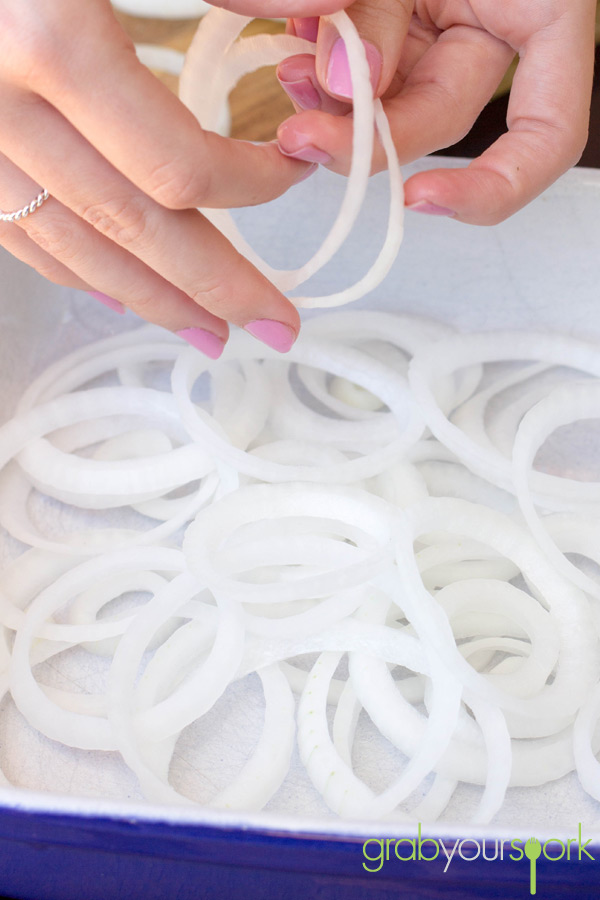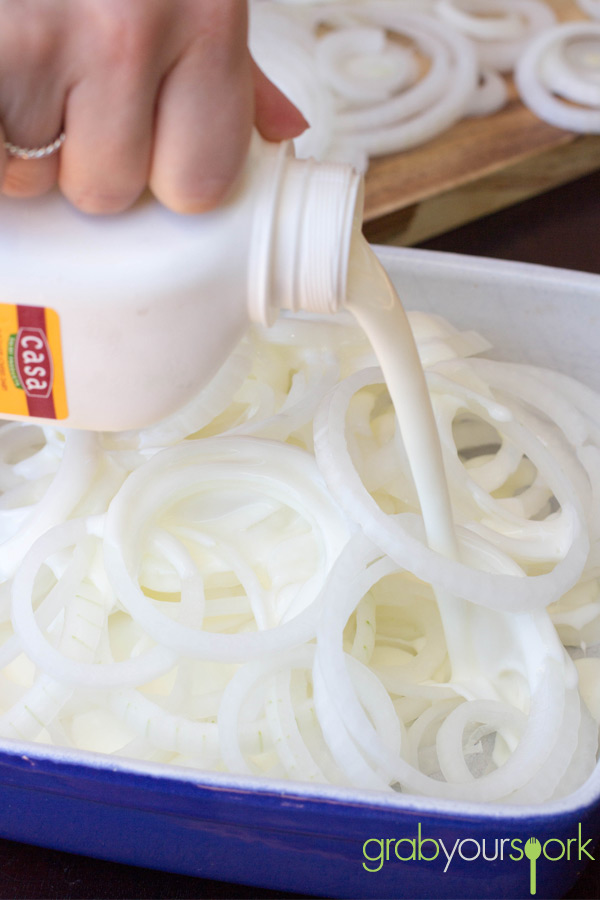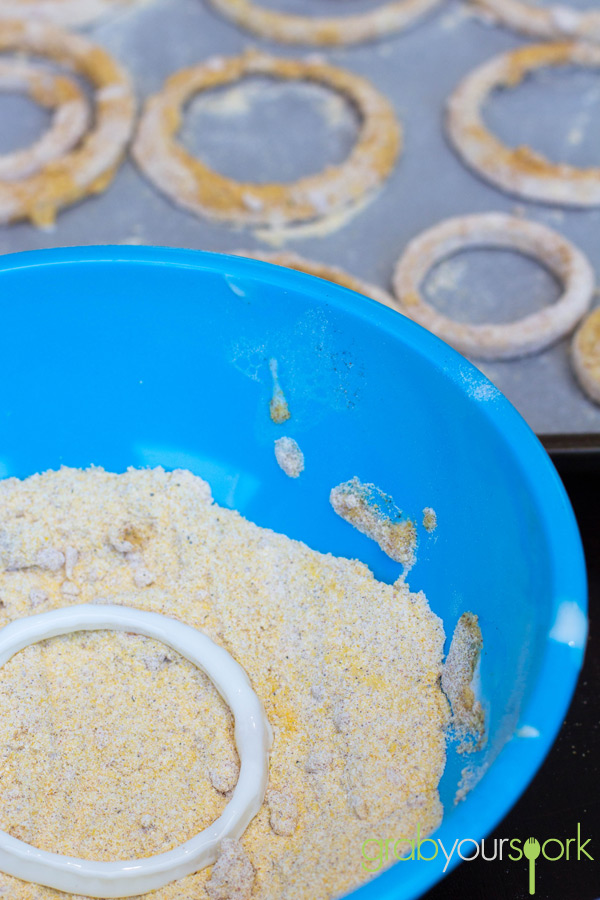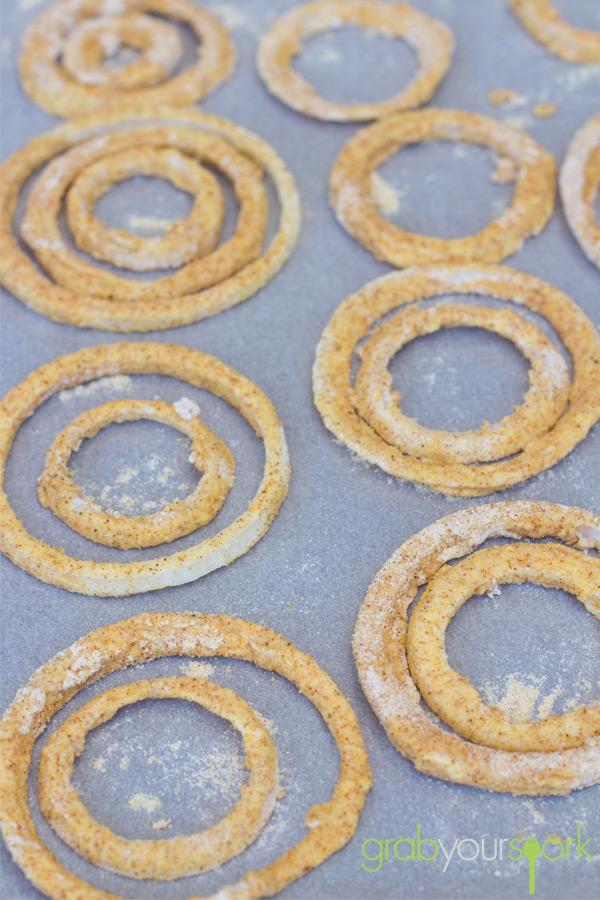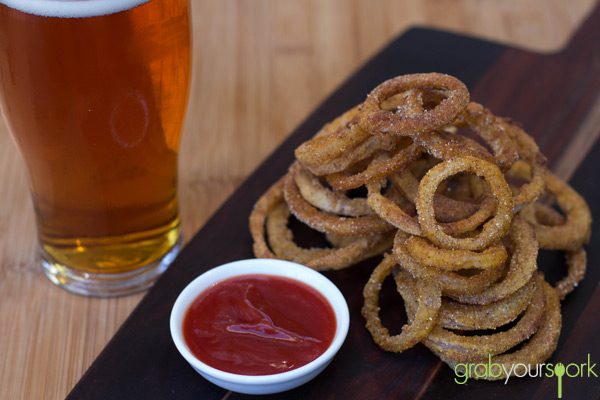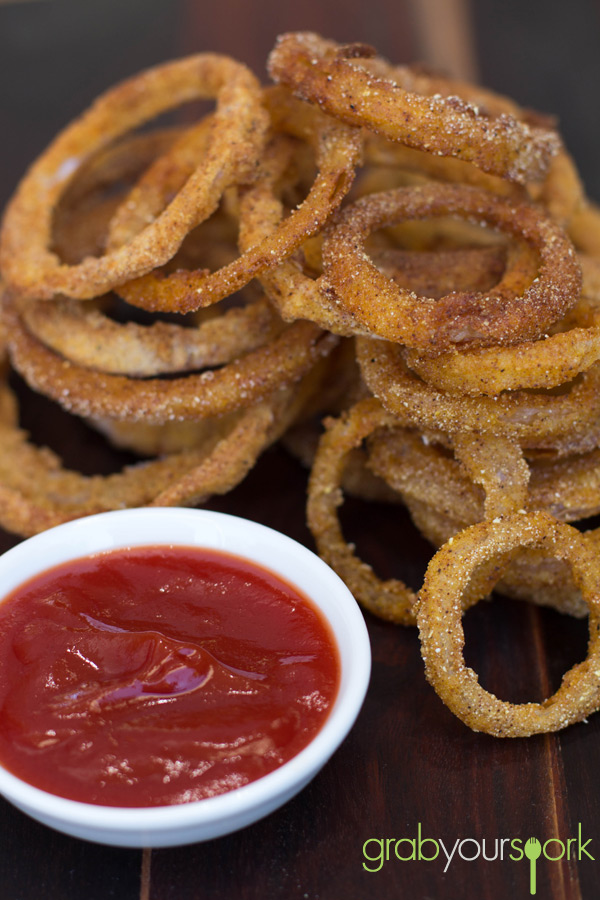 Baked Onion Rings
These polenta coated Baked Onion Rings are a whole lot healthier than your typical deep fried onion rings yet they still taste amazing.
Ingredients
300 ml buttermilk
2 large onions, thickly sliced into rings
½ cup plain flour
100 g polenta
1 tsp salt
½ tsp ground pepper
1 tsp smoked paprika
Instructions
Slice onions into rings.
Soak onion rings in buttermilk. Cover tightly and refrigerate for at least 2 hours or more.
Combine remaining ingredients in a bowl. Dip onion rings into coating and place on a lines baking tray. Spray with canola oil.
Bake in a 180°C preheated oven, flipping and rotating till golden brown.