Why is it that as soon as the weather gets cold, we instantly want some yummy comfort food? Well, this last week in Perth the weather during the day has been beautiful, but the temperature has definitely dropped making us crave some serious comfort food. That's where this recipe for sticky date and banana loaves comes in.
What's not more comforting than a sticky date pudding? It's such a rich, fluffy pudding and when topped with some delicious salted caramel sauce hits the nail on the head for ultimate indulgence.
For our recipe, we added some banana for extra texture and flavour to the traditional recipe.  I like this combination as the two flavours really complement one another and I find it breaks up each mouthful – one full of dates one full of banana or both!
When making the mixture, rather than mashing the banana through the mixture Brooke leaves the banana in chunks to help leave pieces of banana throughout the cake. Then lastly stirs through the chopped dates and you've got yourself the perfect mixture for sticky date and banana loaves.
To serve we made a simple salted caramel sauce which was featured with our French Apple Cake. Serve your sticky date and banana loaves warm with some vanilla ice cream and the ooey gooey sauce this recipe will definitely satisfy your cravings this winter.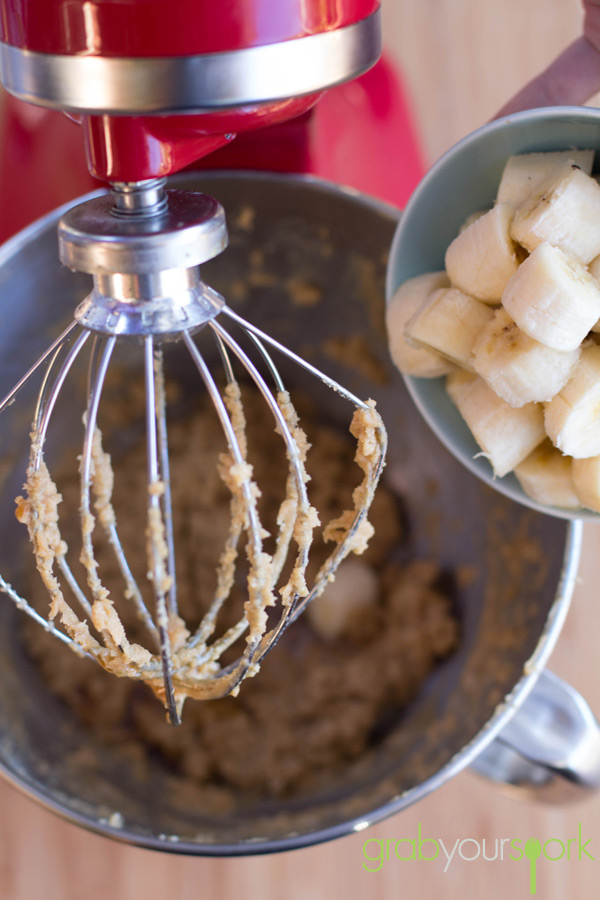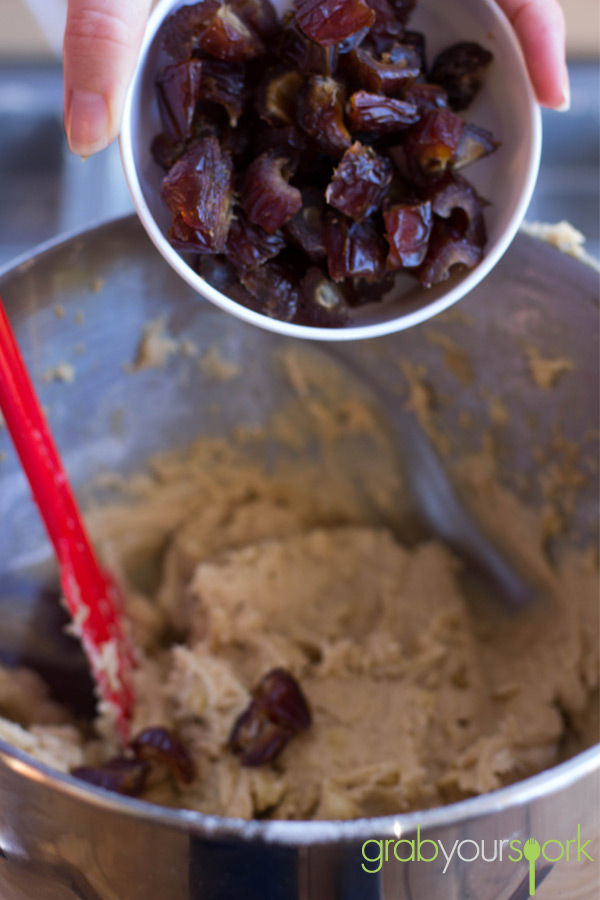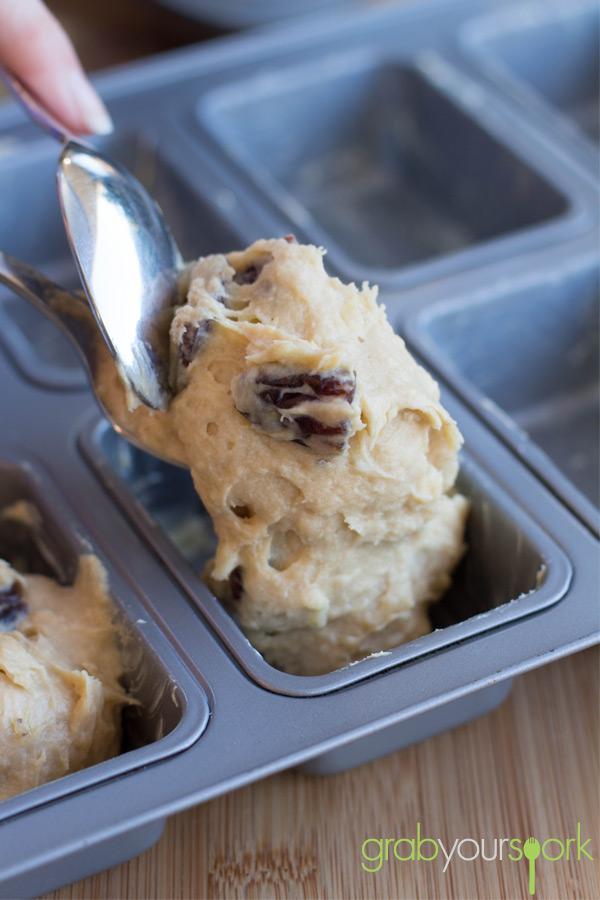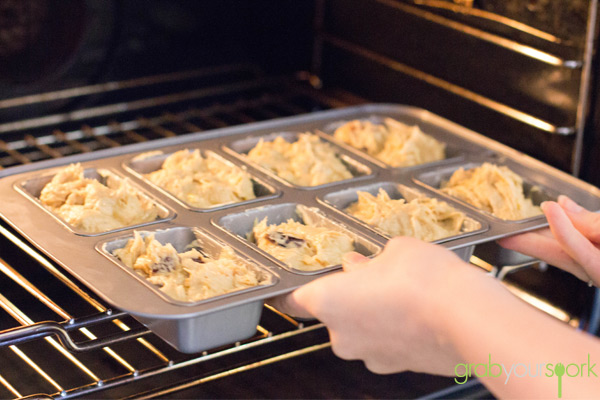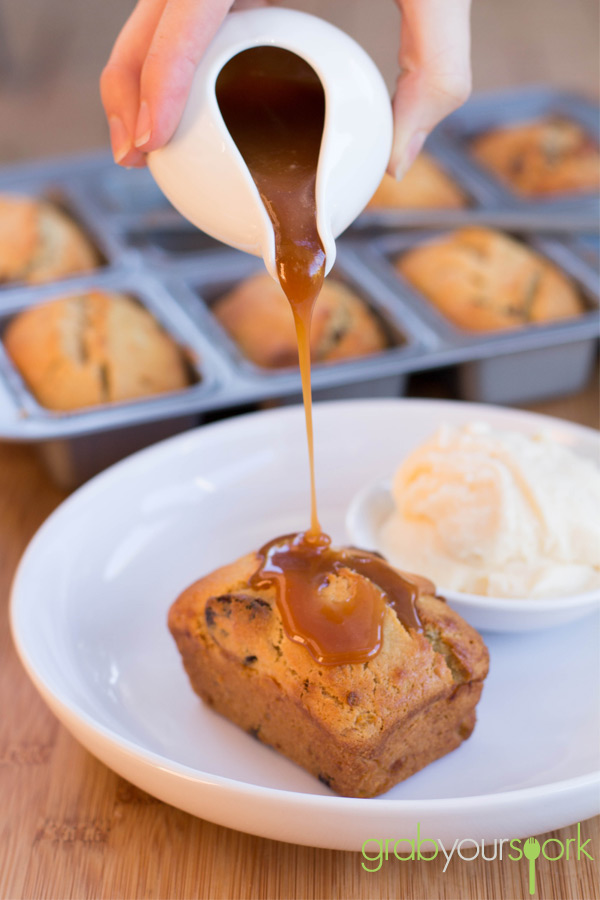 Mini Sticky Date and Banana Loaves – Recipe Instructions
Sticky Date and Banana Loaves
Sticky date and banana loaves topped with some delicious salted caramel sauce.
Ingredients
2 Cups Plain Flour, sifted
1 ½ Tsp baking powder, sifted
¾ Cup butter, at room temperature
½ Cup brown sugar
2 Eggs
4 Ripe bananas, chopped
1 ½Ttsp vanilla extract
½ Cup dates, chopped
1 cup salted caramel sauce, or other caramel sauce to top
Instructions
Preheat oven to 175°C. Grease and flour an 8 loaf tin or 12-cake cupcake tin.
Beat butter and brown sugar until fluffy. Add eggs, one at at time. Add bananas and vanilla and mix until blended.
Slowly mix in flour and baking powder, until just incorporated. Stir in chopped dates.
Divide batter equally among cups and bake for 20-22 mins, or until lightly golden on top. While cakes are baking, prepare caramel sauce.
Serve cakes warm with ice cream and salted caramel sauce.