After buying an abundance of pecans at the shops the other week Brooke has been needing to use up the rest and has already made enough Maple Mixed Nut Granola to last her a couple of weeks! As a result she decided to make some deliciously buttery Pecan Slice – no complaining here of course! I don't know about you but I love the flavour of pecans. Although they are similar to a walnut, they are a bit softer and not quite as bitter.
This recipe is pretty much just a variation of pecan pie. However making it in a square tin makes it easier to cut up, as it can be quite an indulgent treat. Pecan Slice is the perfect combination of chewy gooey pecan filling topped on shortbread crusted base. I find this recipe to be more for the cooler months and can easily be spiced up using cinnamon or even some spiced rum.
To prepare you need to make a very simply shortcrust base, before adding the filling. The filling requires corn syrup; however you can simply substitute with glucose syrup. Glucose syrup tends to be thicker, but do not worry as we have had no issues using either. For those in Australia, you will probably find easier to source in your local convenience store.
Once you have prepared the slice you need to bake it again until the filling is bubbling away. When this is done, simply remove from the oven and allow to completely cool. Cut into even squares to serve. I am sure you all will be happy with crunchy top bursting with toasted pecan and caramel filling and soft shortbread base. Delish!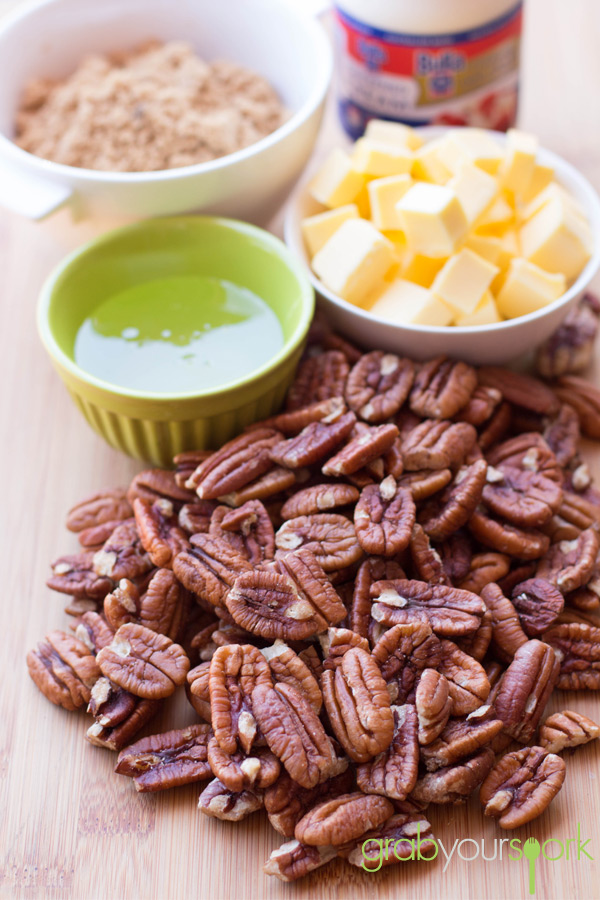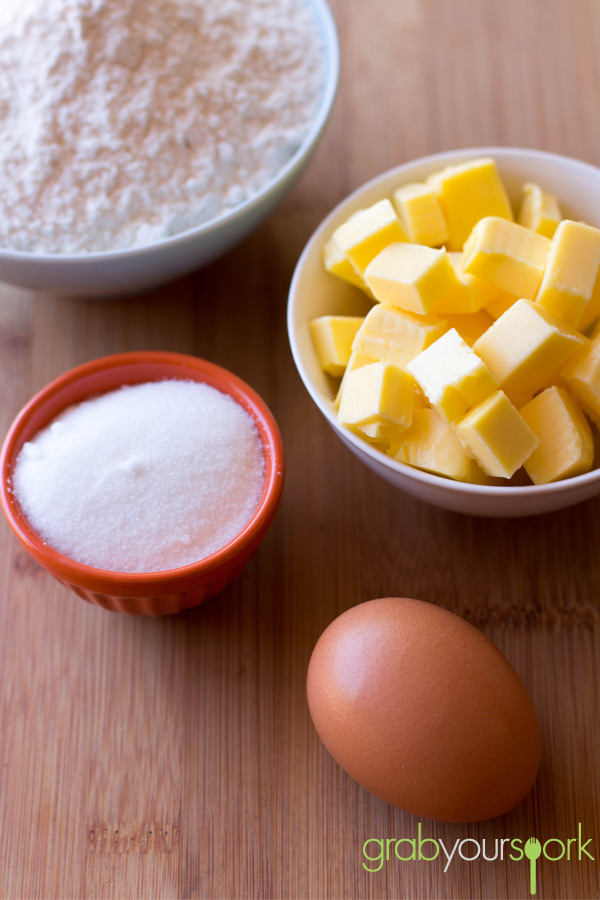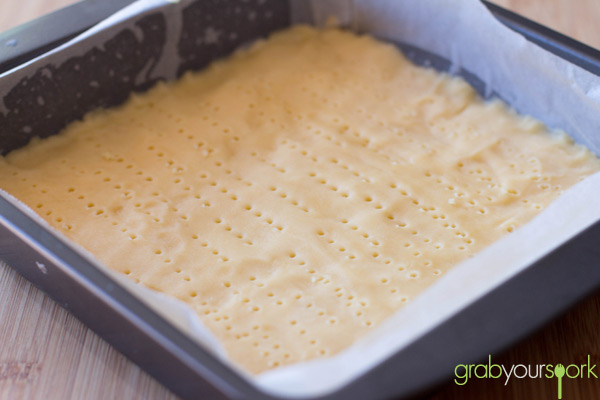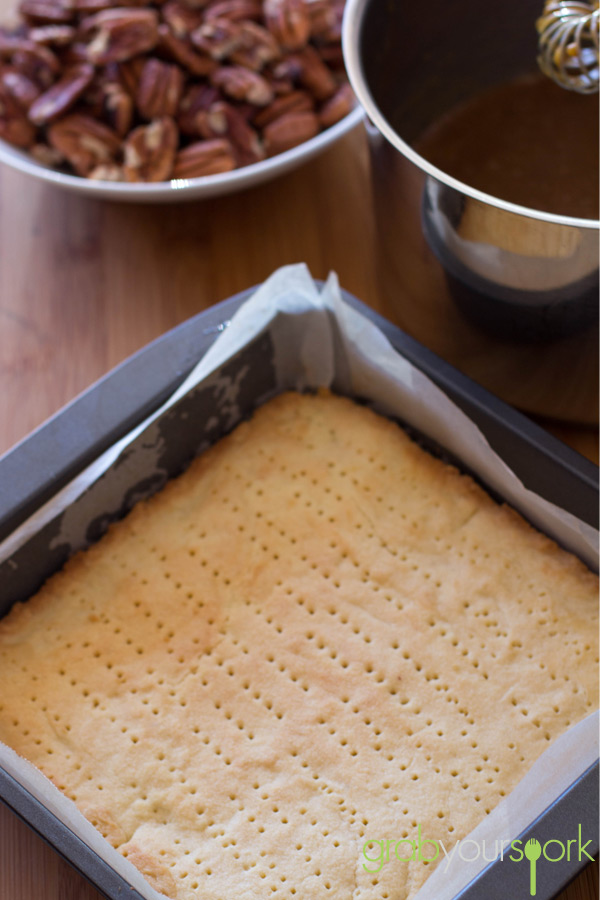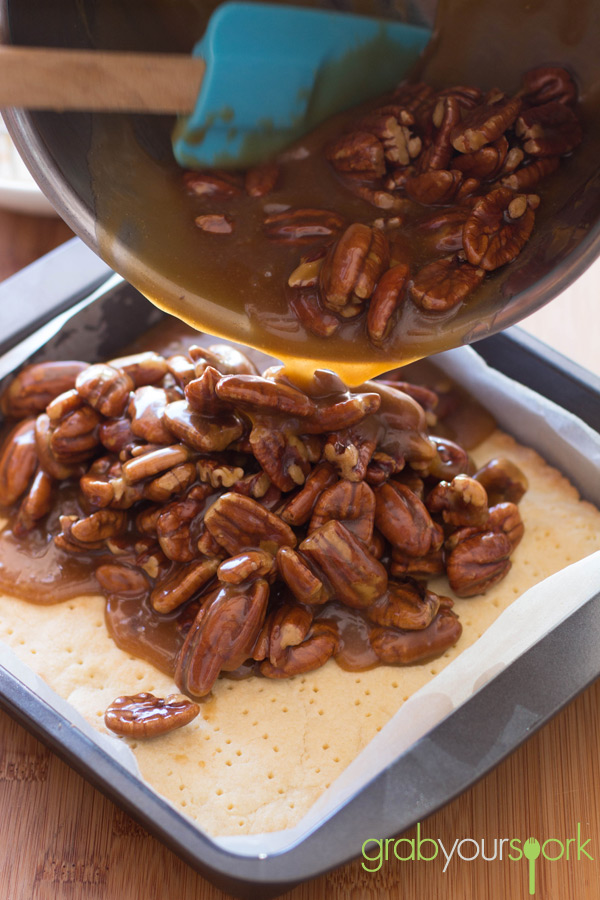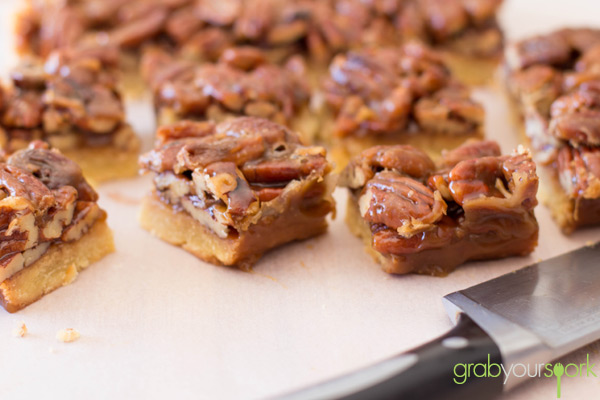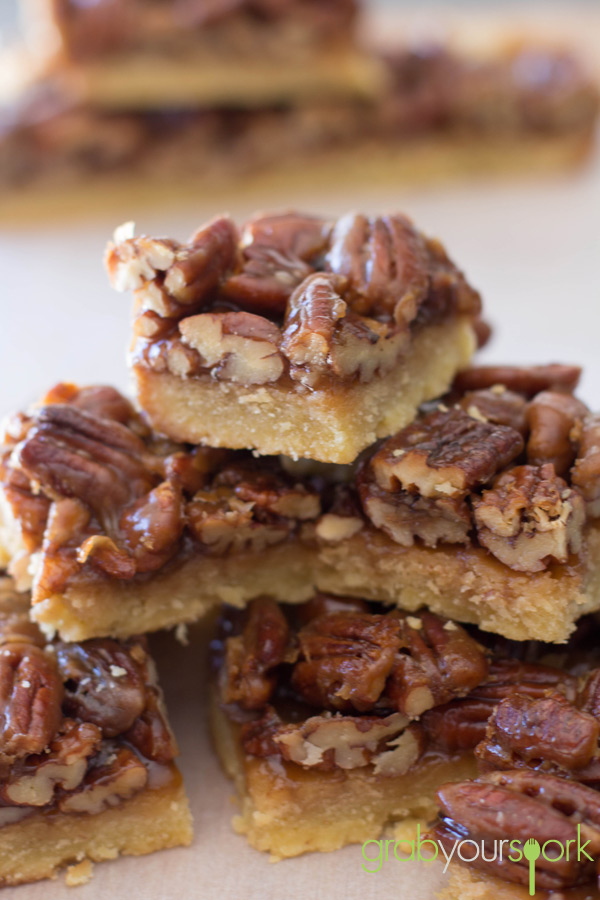 Pecan Slice
Pecan Slice made with the perfect combination of chewy gooey pecan filling topped on shortbread crusted base.
Ingredients
Crust
1 ½ cups all purpose plain flour
½ cup unsalted butter, chilled and cut into small pieces
½ cup sugar
½ tspn salt
1 egg, lightly beaten
Filling
¾ cup packed light-brown sugar
¼ cup corn syrup, or glucose
¼ cup thickened cream
½ tspn salt
2 cups pecans
½ chilled unsalted butter, cut into small pieces
Instructions
Preheat the oven to 190ºC. Line a Line a 9-inch square baking pan.
In a food processor, pulse flour, sugar, and salt to combine. Add butter; pulse until mixture resembles coarse meal. Add egg; pulse just until a dough forms.
Transfer dough to prepared pan; with floured fingers and an offset spatula, press firmly into bottom and ¾ inch up sides. Freeze until firm, about 15 minutes.
Prick bottom of dough; bake until lightly golden, 20 minutes. Let cool while preparing filling.
Make the filling: In a large saucepan, bring butter, brown sugar and corn syrup to a boil over high heat, whisking constantly until smooth. Continue to boil, without stirring, until slight darkened. About 2 minutes.
Remove pan from heat. Whisk in cream and salt. Mix in pecans.
Spoon hot filling evenly over crust, using a spoon or spatula to press in nuts so they fit snugly.
Bake for about 20 minutes. The slice should be bubbling and amber coloured. Cool completely in pan.