Over the past few weeks Brooke and I have been busier than ever. Between work, renovations and family commitments we have found ourselves eating whenever or whatever we can (well at least I have). As a result I had been craving something a tad bit healthier. Fortunately when Sunday morning came around Brooke had the perfect solution for us which was to make her maple mixed nut granola. Not only is it healthy but it is quick, easy, & delicious! So it ticks all the boxes.
Once you have a taste of this homemade maple mixed nut granola, you won't even care whether it's healthy or not. I mean, seriously, its that yum. The crunchy texture of this granola will have you nibbling at it straight away (As Brooke caught me doing on several occasions).
What's great about this recipe? You can make this granola to your own liking by altering the type of nuts you use. More pecans, less almonds, you can even add dried fruit… it's up to you. Then just add it to your cereal, yogurt, or some fresh fruit in the morning for a healthy start to the day.
Brooke likes to make granola in large batches as it can be stored in airtight containers – meaning we can snack on it for a few weeks.
If granola is not going to cut it then check out our Spanish baked eggs recipe or Tuscan baked beans recipe.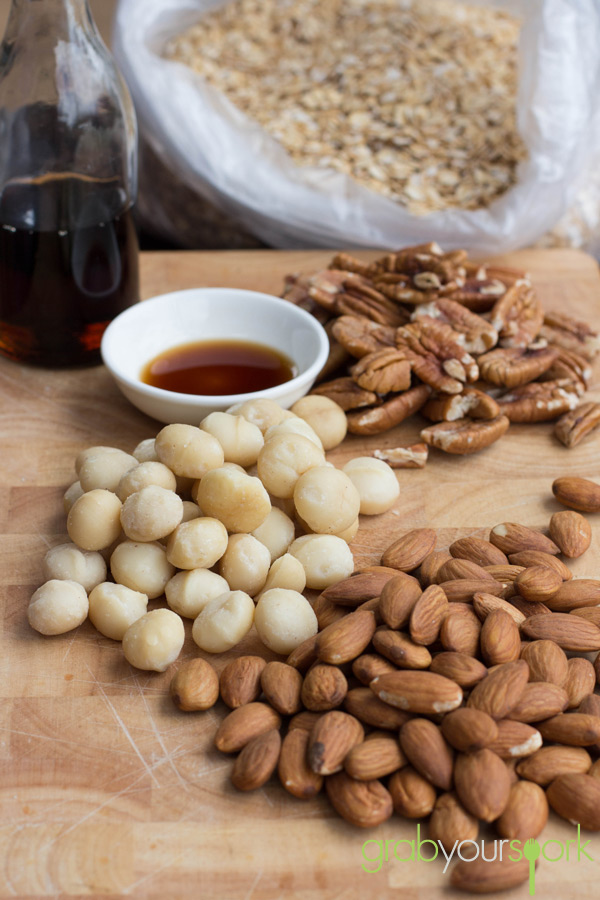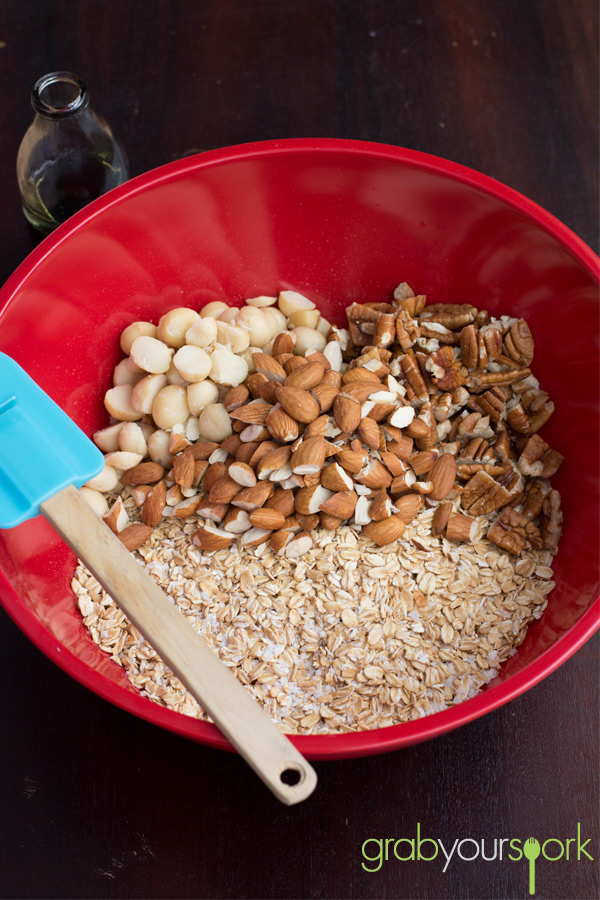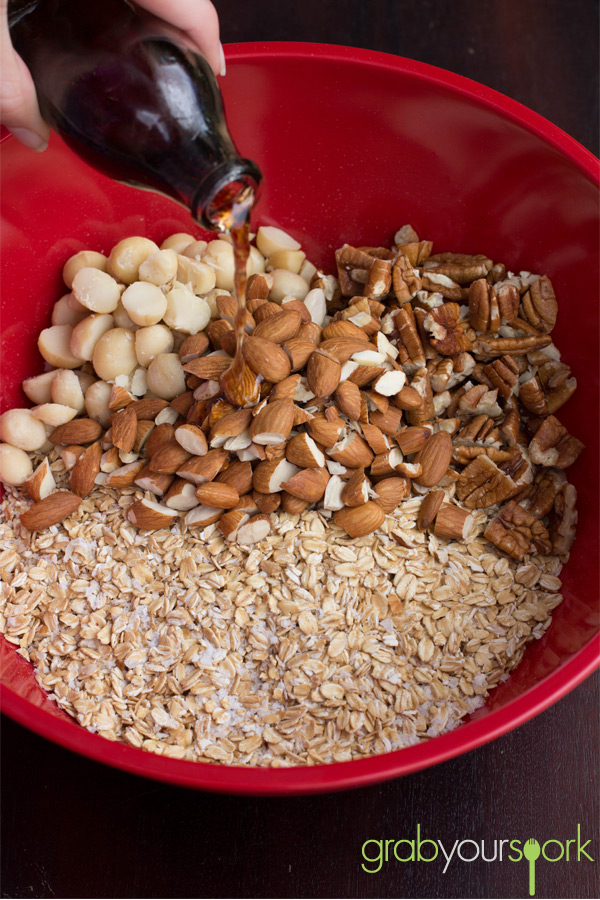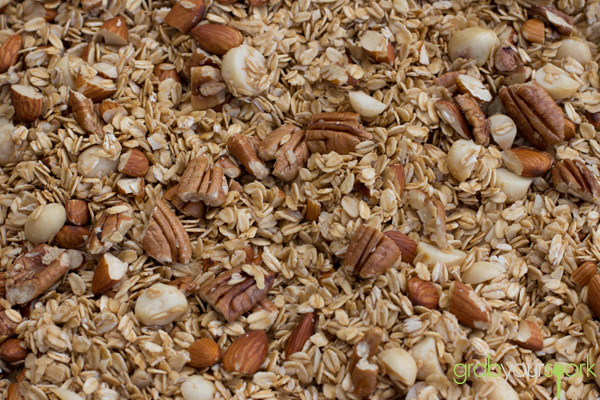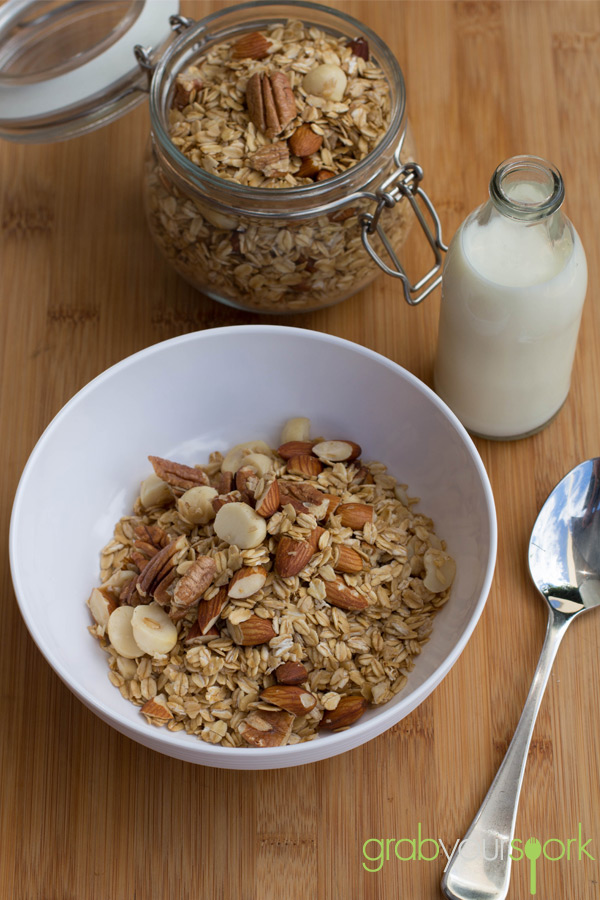 Maple mixed nut granola – Recipe Instructions
Maple Mixed Nut Granola
Maple Mixed Nut Granola. Not only is it healthy but it is quick, easy, & delicious! So it ticks all the boxes.
Ingredients
4 cups old-fashioned rolled oats
¼ cup chopped pecans
¼ cup chopped almonds
¼ cup chopped macadamia nuts
¼ teaspoon coarse salt
5 teaspoons vegetable oil
5 tablespoons pure maple syrup
½ teaspoon pure vanilla extract
Instructions
Preheat oven to 160 degrees Celsius. In a large bowl, toss together oats, pecans, almonds, macadamia nuts, salt, vegetable oil, maple syrup, and vanilla extract.
Spread oat mixture on a rimmed baking sheet. Bake until golden brown, 25 to 30 minutes, rotating sheet halfway through. Let cool completely.