With Christmas just around the corner Brooke has been looking for inspiration for something new to make this year. After scrolling through Foodgawker and Pinterest she came across multiple recipes for choc mint fudge and this one is definitely a great find!
This easy recipe combines two dark chocolate layers encasing a white chocolate later flavoured with peppermint. The beauty of this recipe is that is doesn't require any candy thermometer and is super quick to make – not taking into account the setting time of course.
To make this recipe you will require a basketful of not so health ingredients – bitter sweet chocolate, white chocolate and condensed milk. Now normally I am not a huge fan of bitter chocolate, however combining it with the white chocolate layer it balances out the sweetness, so it is definitely worth it. To prepare you need to make each layer individually, and allow it to cool for 5 – 10 minutes before adding the next layer. Once all the layers are done, the fudge needs to be left to set for about 2 hours then it will be ready to devour!
The fudge can be kept in an airtight container in the fridge – however I don't expect it to last long! This choc mint fudge is a great recipe to bring out after dinner, and definitely as a holiday treat.
If you like this recipe check out our other Dessert and Sweets recipes – like our recipes for Jam Doughnuts, Passionfruit Marshmallows or Apple and Rhubarb Crumble.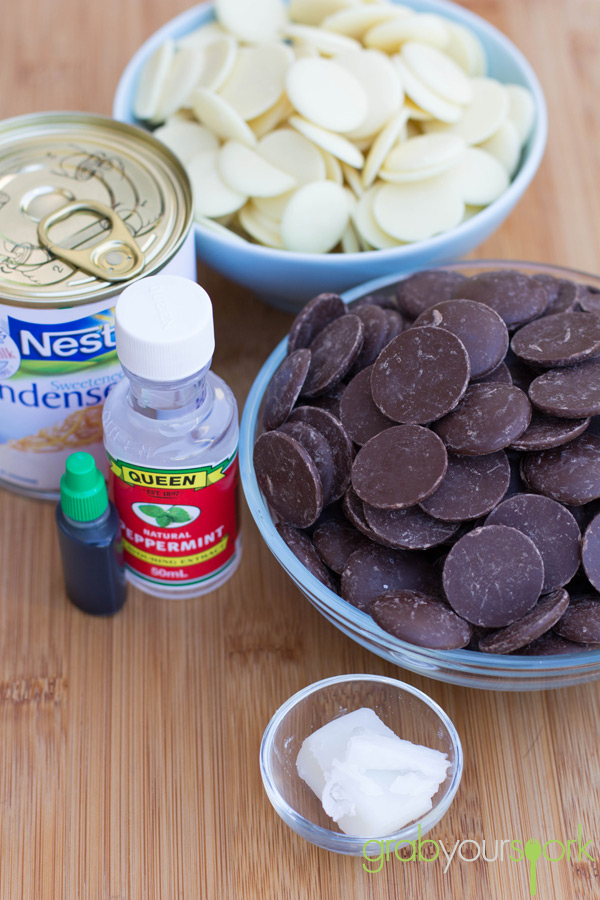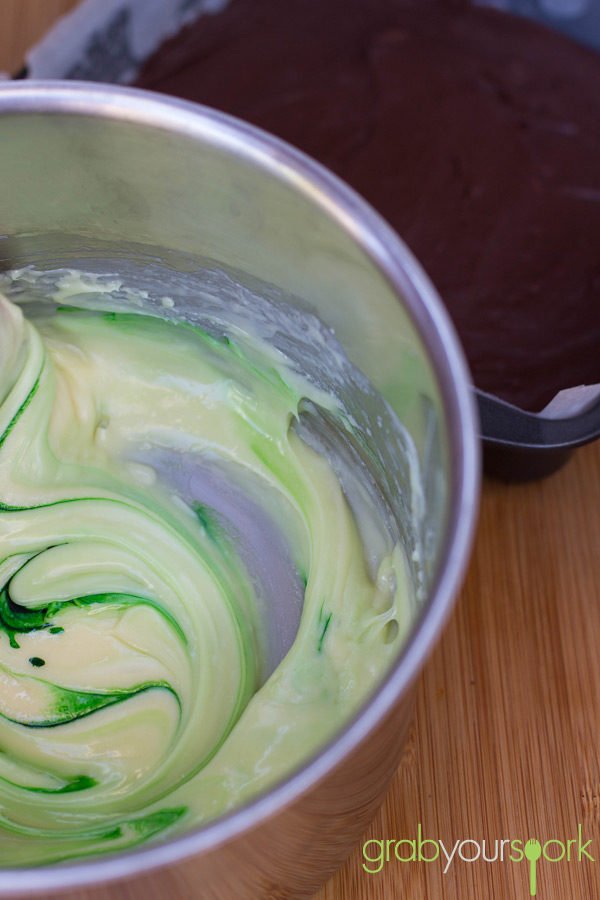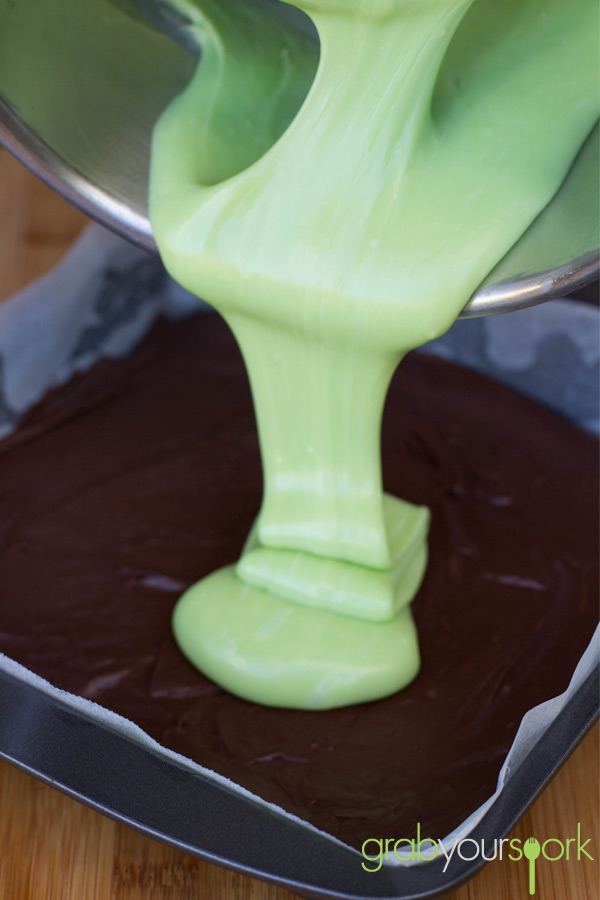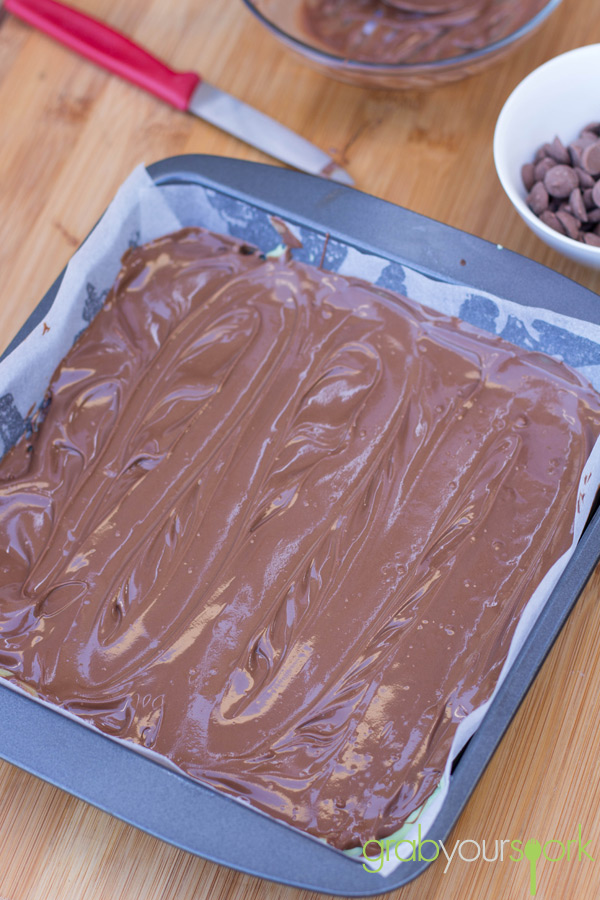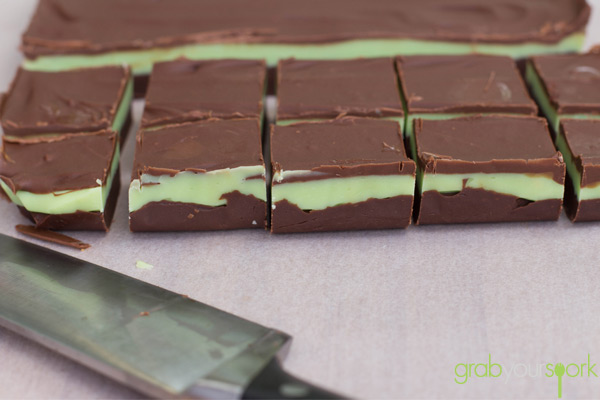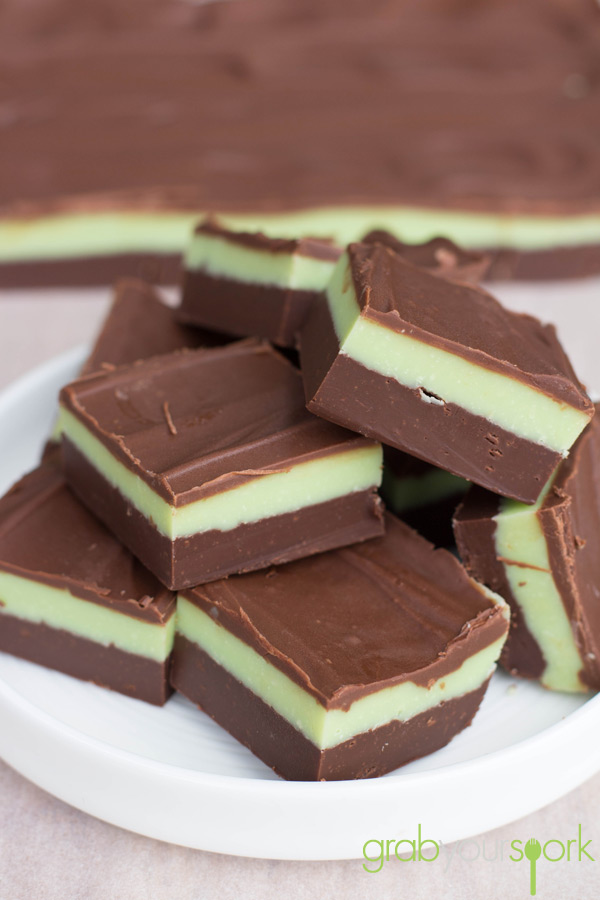 Choc Mint Fudge
This delicious Choc Mint Fudge recipe combines two dark chocolate layers encasing a white chocolate layer flavoured with peppermint.
Ingredients
2.5 cups semi-sweet chocolate chips (divided)
395ml can sweetened condensed milk (divided)
1.5 cups white baking chocolate chips
1 teaspoon peppermint extract (or more, go by your taste preference)
2 drops green food colouring
1 teaspoon shortening
Instructions
Line an 8x8 baking pan with baking paper.
In a small saucepan over low heat, melt 1.5 cups chocolate with ¾ cup sweetened condensed milk, stirring occasionally. Spread melted chocolate mixture into pan and chill for 5-10 minutes.
In another saucepan, melt white chocolate with remaining condensed milk, stirring until completely smooth. Remove from the heat and add peppermint extract and food colouring. Spread mint layer over chilled chocolate layer. Chill for 5-10 minutes as you make final layer.
Melt remaining 1 cup chocolate with 1 tsp shortening in the microwave in 30 second increments. Stir until completely smooth. Spread over chilled mint layer
Refrigerate for at least 2 hours or until fudge is completely set.
Cut into squares. Store in an airtight container in the fridge up to two weeks.