After making the maple mixed nut granola last week Brooke still had a heap of leftover almonds. To try and get rid of the rest of them, I suggested using them to make some roasted honey ginger almonds. Now this recipe does not restrict you to only using almonds, but if you ever have nuts left over and want to make a great snack, this is a great way to make use of them.
Now the beauty of using almonds is not only are they a nutritious and protein-packed snack. They also contain vitamin E, magnesium, fibre and are low in cholesterol. And of course through adding the wonderful flavours of honey and ginger you will end up with an easy-to-make addictive sweet and crunchy treat!
To start this recipe you need to roast the almonds first, before flavouring them. Through toasting the almonds first it will give them a better flavour, and enhance your recipe. Once your almonds have been roasted and the skins have begun to crack, you can candy them on the stovetop before returning to the baking tray to let crisp.
As I said before this recipe is easy and the flavours can be easily changed to suit your taste or even your preference of nuts!  Roasted honey ginger almonds are a perfect snack for any occasion.
If you are looking for another nut based recipe then try our pecan slice recipe.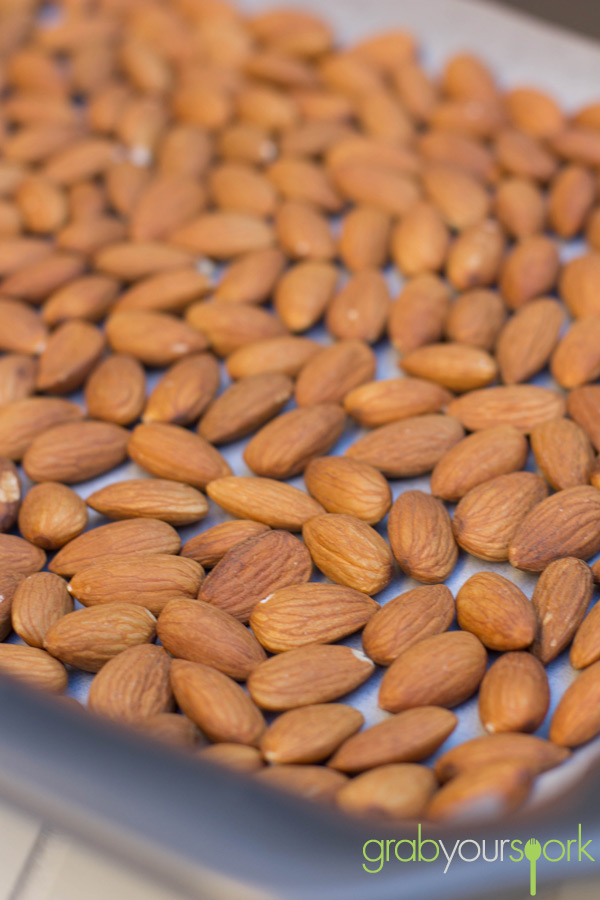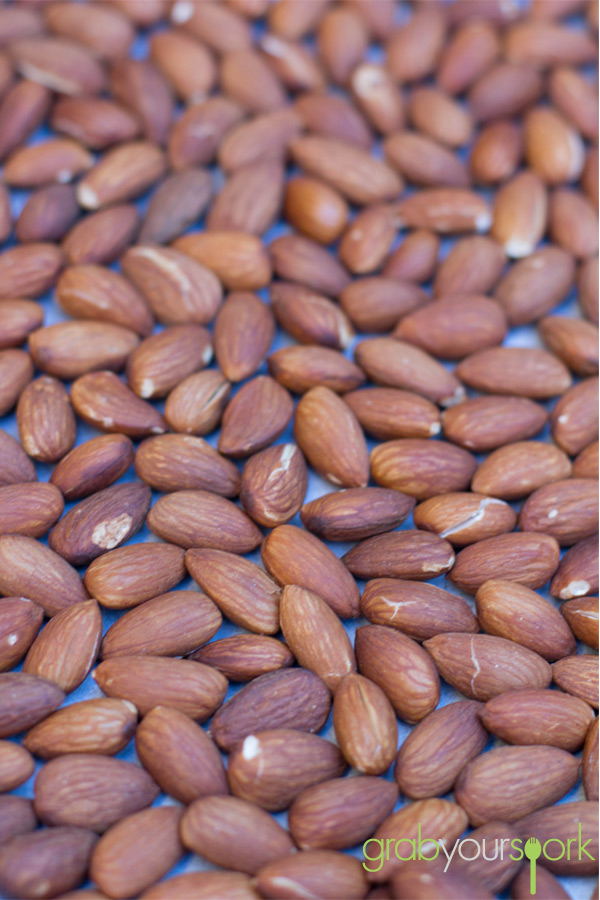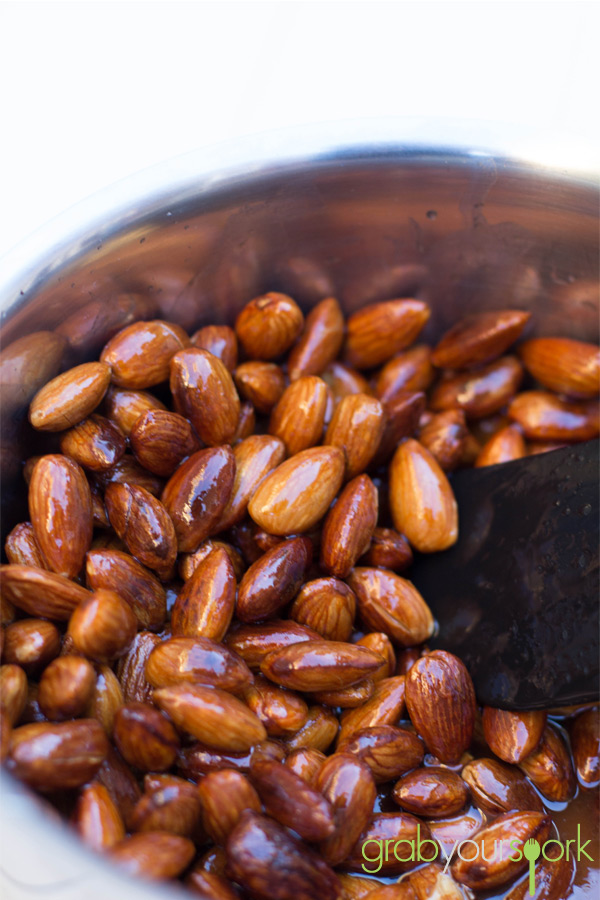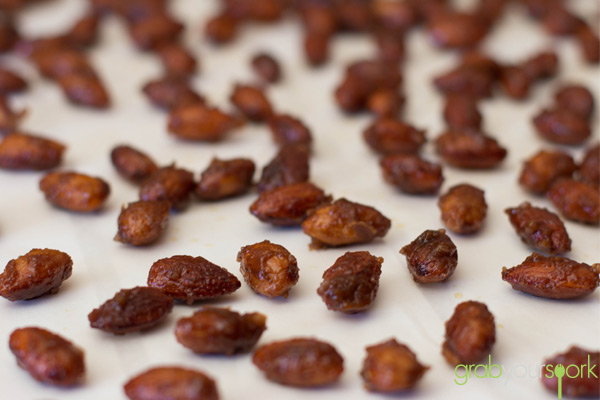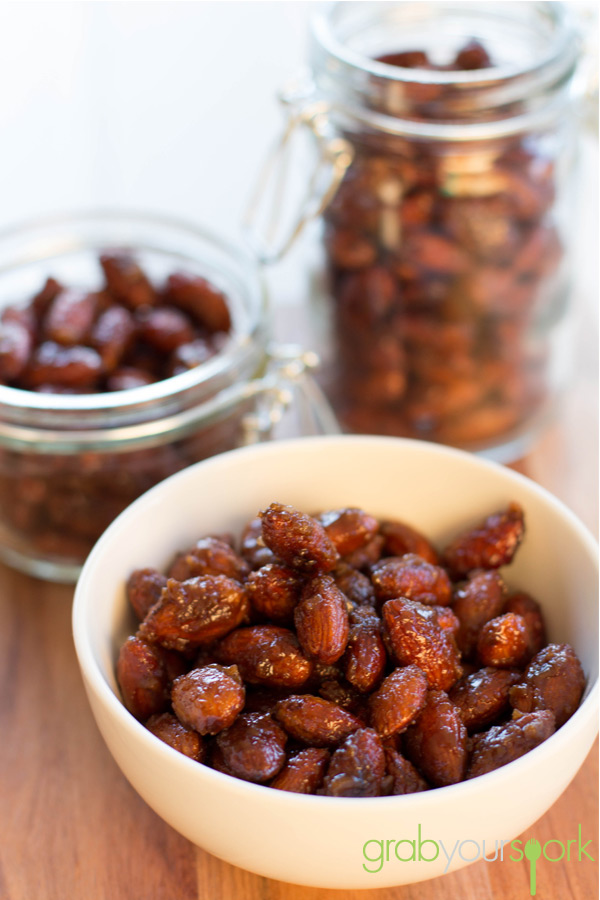 Honey ginger almonds – Recipe Instructions
Honey Ginger Almonds
These Honey Ginger Almonds make a nutritious and flavoursome protein-packed snack.
Ingredients
2 cups raw almonds
¼ cup dark brown sugar
1 teaspoons sea salt
2½ teaspoons ground ginger
2 tablespoons honey
2 tablespoons water
2 teaspoons grapeseed oil
Instructions
Place the almonds on a baking sheet and roast them in the oven at 325º for 10 to 15 minutes. Remove them from oven and set aside.
In a small bowl combine the dark brown sugar, ground ginger and salt, grind the mixture with a fork until well combined, set aside.
In a medium-sized saucepan heat the honey, water and oil until it boils. Reduce the heat and add the roasted almonds into the saucepan. Stir continually over low heat until almonds are coated and all the mixture is absorbed by the almonds, remove saucepan from stove and add the sugar mixture