Now for those of you who have seen our recipe for Blueberry and Lemon cupcakes, this is not a repost. It is just a fact we love the combination of blueberries and lemon together! We love them so much we bought a dwarf lemon tree and also a blueberry bush the other weekend. These Blueberry and Lemon Loaves are just so easy and tasty you have to give them a try.
It is currently blueberry season in Australia and at the moment and we cannot resist the punnets when we are at the shops or markets. As a result, we have ended up with an abundance of blueberries in the fridge! For those of you who know Brooke is a fan of all things lemon, there are always a couple of lemons in the fruit bowl as well making this simple recipe a perfect treat to make on a lazy weekend.
This recipe is courtesy of Live Well Bake Often and is made as one loaf. However, due to time restrictions, we decided to make this into 8 small loaves, which for the two of us works perfectly for a snack to take to work during the week.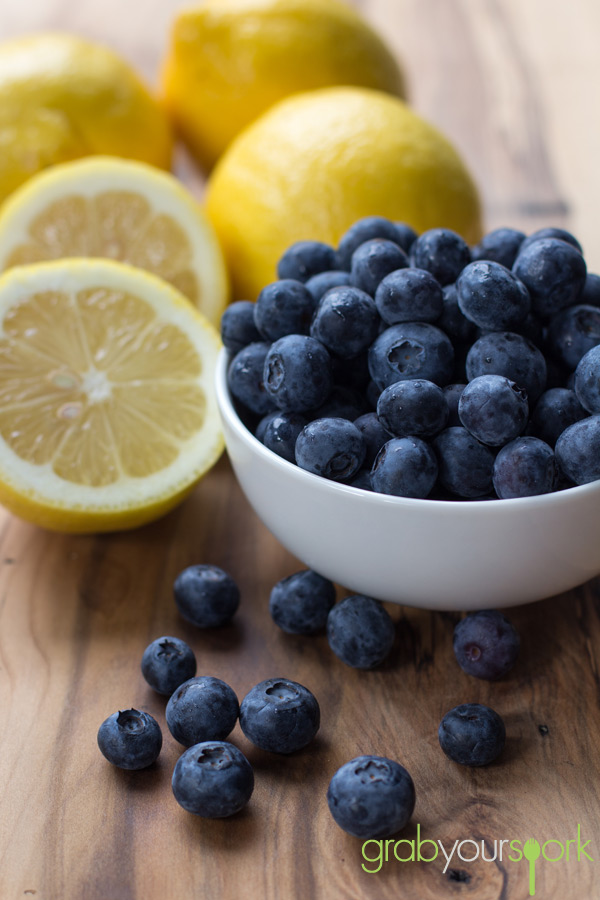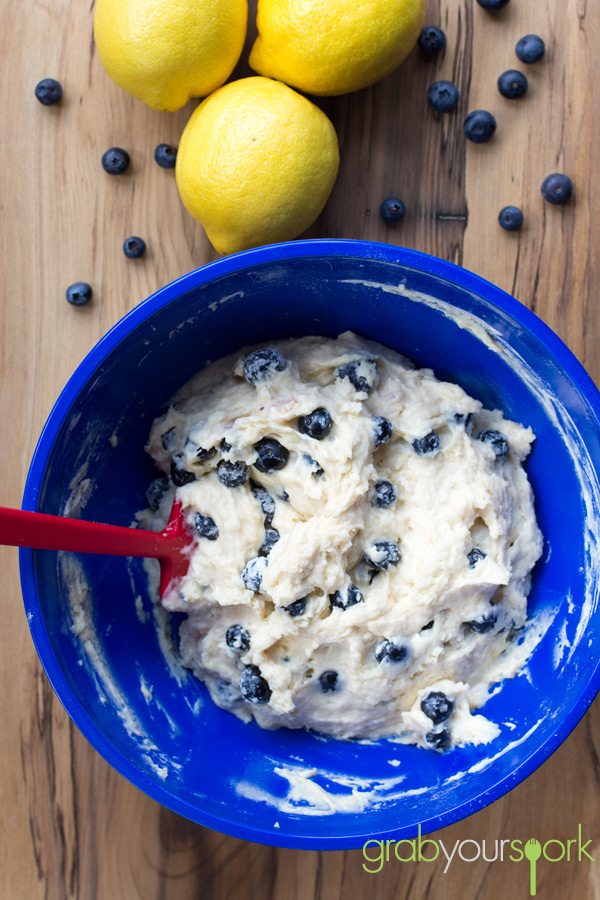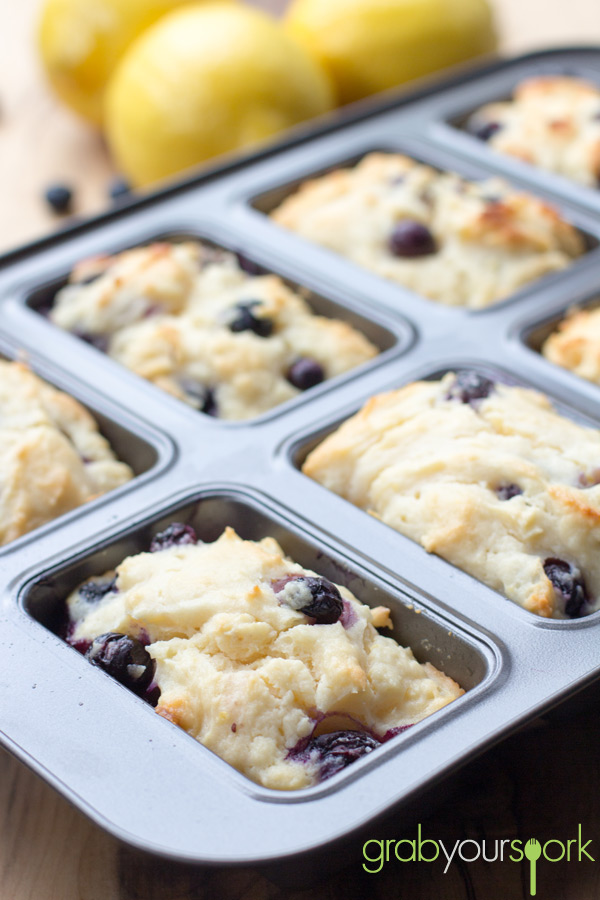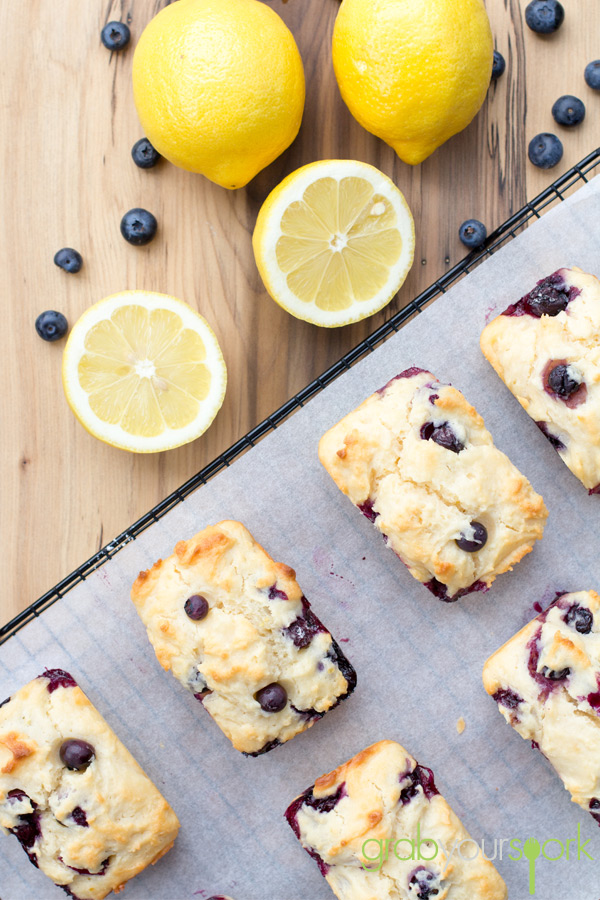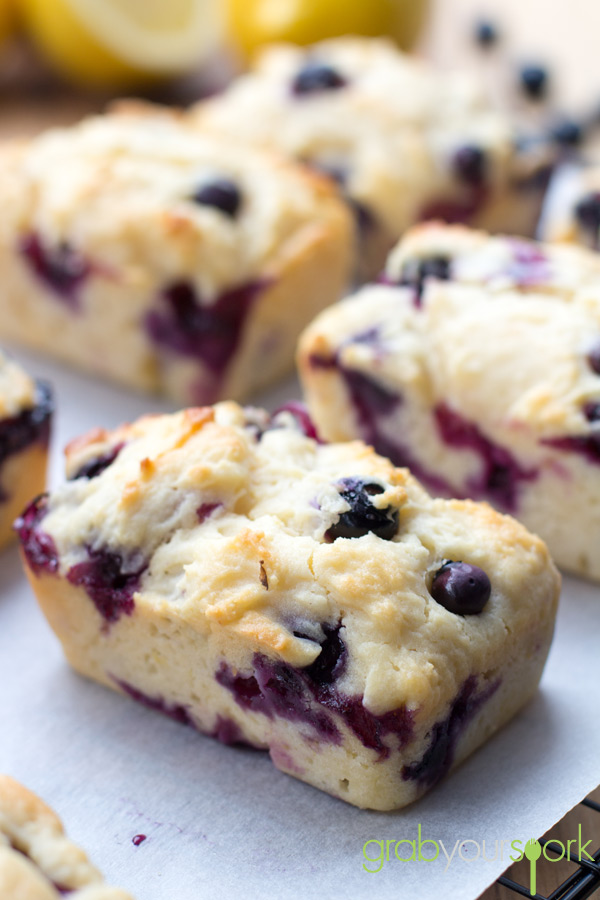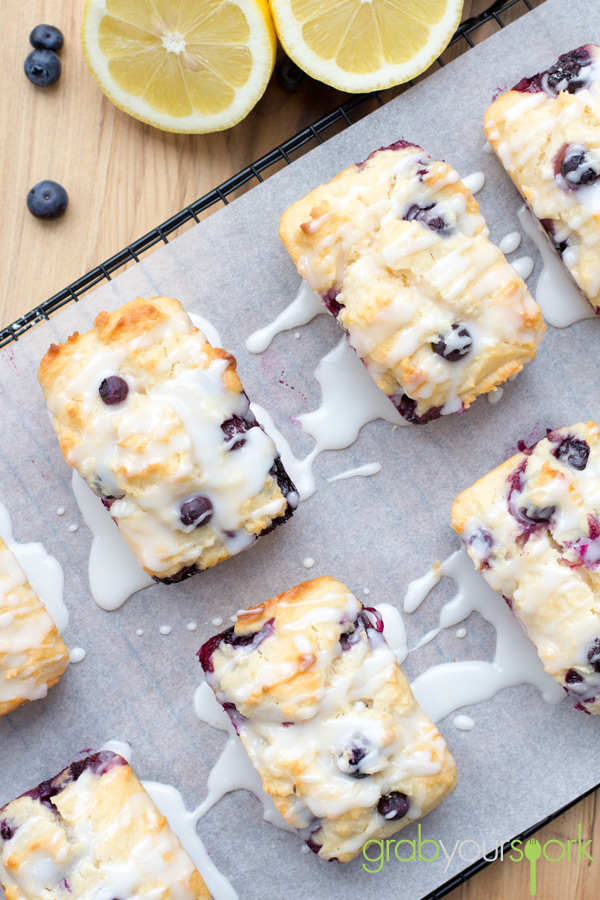 Tasty Blueberry and Lemon Loaves – Recipe Instructions
Blueberry and Lemon Loaves
Blueberry and Lemon Loaves perfect for a snack to take to work during the week.
Ingredients
2 cups all-purpose flour + 1 tablespoon, divided
2 tsp. baking powder
½ tsp. salt
½ cup. vegetable oil
2 tsp. vanilla extract
2 eggs
1 cup granulated sugar
1 cup plain greek yogurt (or sour cream)
Zest & juice of 1 lemon
1 cup blueberries
Lemon Glaze
¾ cup icing sugar
1-2 tablespoons fresh lemon juice
Instructions
Preheat oven to 180°C. Spray a 9x5 loaf pan or small 8 loaf tin with cooking spray and set aside.
In a small bowl, toss the blueberries with 1 tablespoon of the flour and set aside (this helps to prevent the blueberries from sinking).
In a large bowl, whisk together 2 cups of flour, baking powder, and salt. Set aside.
In a separate bowl, mix together the oil, vanilla, eggs, sugar, greek yogurt, lemon zest, and lemon juice.
Combine the wet and dry ingredients, just until smooth. Do not overmix or your bread will come out tough.
Lightly fold the blueberries into the batter.
Pour batter into prepared loaf pan and bake for 15- 20 minutes. The loaves will be finished when a skewer inserted into the center comes out clean.
Once loaves are finished, remove from oven and allow to cool for about 10 minutes in the baking tin. Remove from baking tin and transfer to a wire rack to cool completely.
Once loaves are cool, whisk together the icing sugar and lemon juice. Start with half the lemon juice and whisk well. If your mixture is too thick, slowly add the rest of the juice.
Using a spoon, drizzle the glaze on top of your loaves. The glaze should harden up a little more after about 15-20 minutes