You know the times when you want to eat something cozy and yummy at 10am on a Saturday morning? But you feel guilty about having cake for breakfast. Well get over it this easy banana cake recipe is so delicious and simple you will want to eat cake for breakfast every morning.
That's what we have going on here today. Banana cake for breakfast, guys! Is this not the most perfect way to wake up?
This one-bowl banana cake is adapted from Donna Hay's one bowl banana cake recipe. The beauty of this easy banana cake recipe is in its simplicity.
This recipe makes a wonderfully moist, sweet, perfectly dense banana cake. It's stick-to-the-back of your fork moist. It is even semi-healthy.
What's not to love about a melt-and-mix cake that helps you use up all your over-ripe bananas? We're all for reducing food wastage and time spent cleaning up, so this delicious one-bowl wonder ticks those boxes and more. This Donna Hay one –bowl easy banana bread recipe is a beauty can be whipped up in minutes and served warm for afternoon tea if you are more civil than Brooke and I who eat cake for breakfast.
This is the sort of recipe that everyone who has a slice begs you for the recipe. It is, hands down, the best banana cake I've ever had.
Enjoy!
If you like this recipe – then check out our other dessert and sweets recipes – like our recipes for no-bake mars bar slice, ginger-nut biscuits, easy raspberry friands, blueberry and lemon loaves or apple and rhubarb crumble.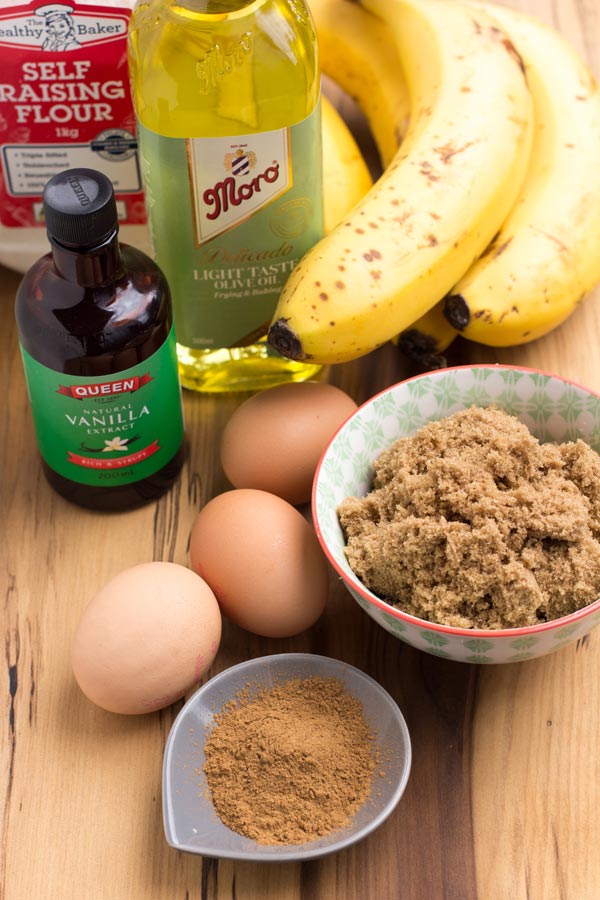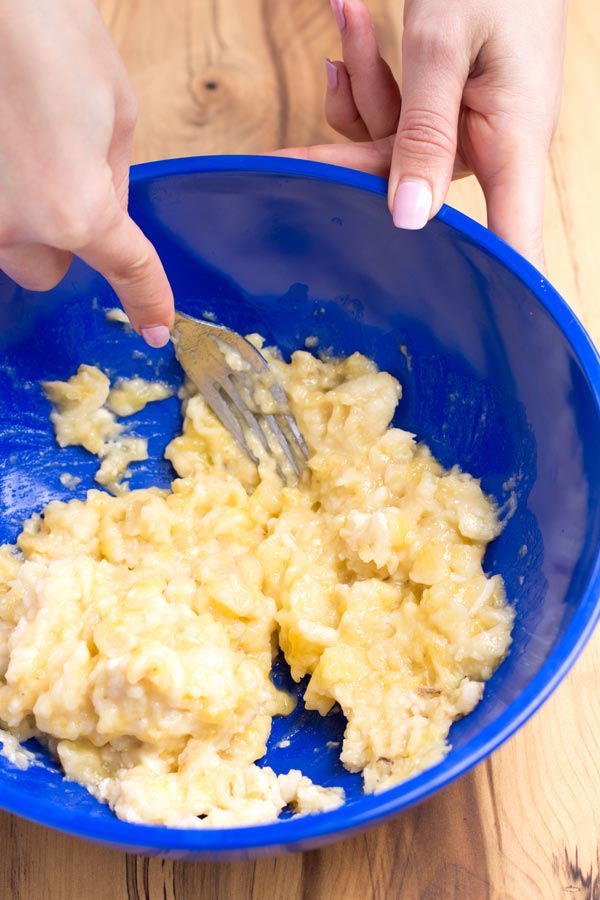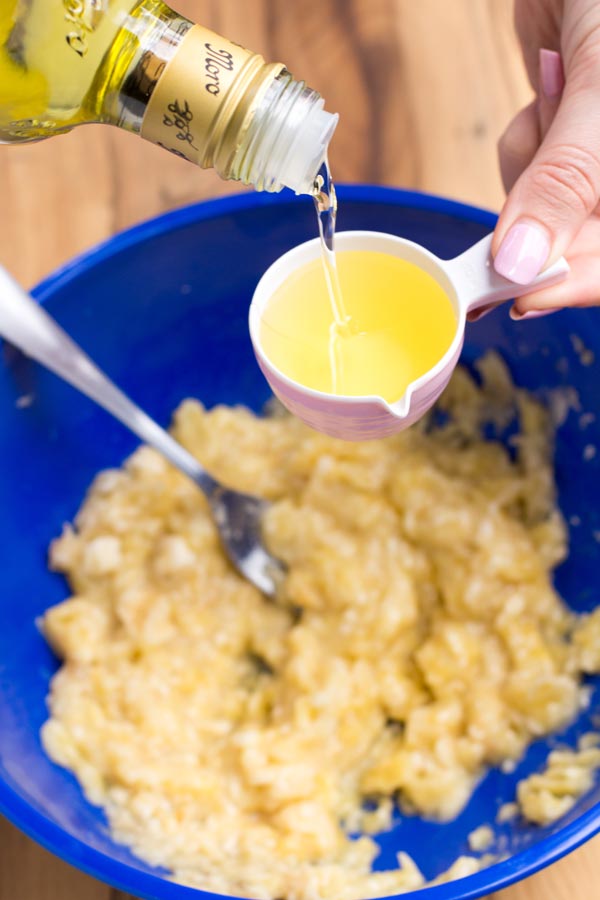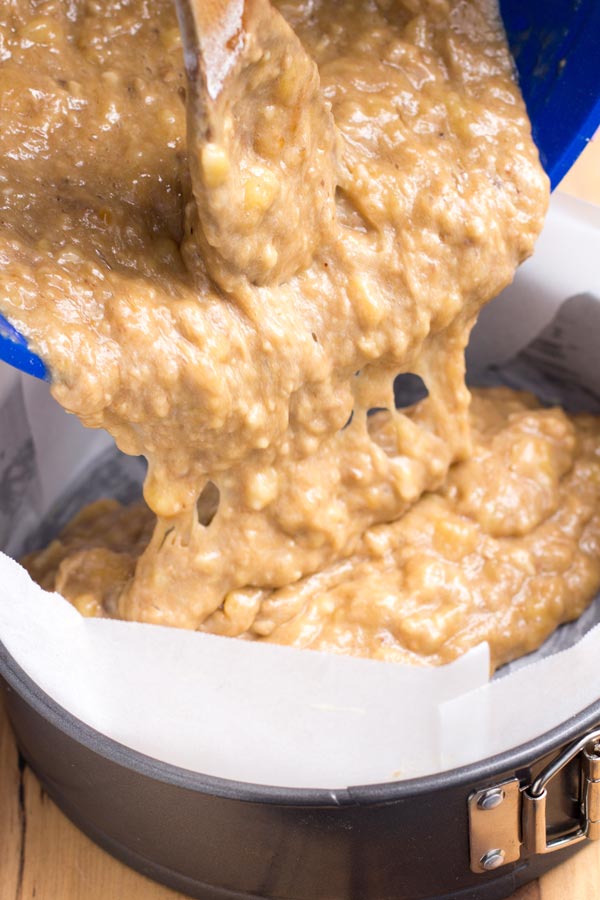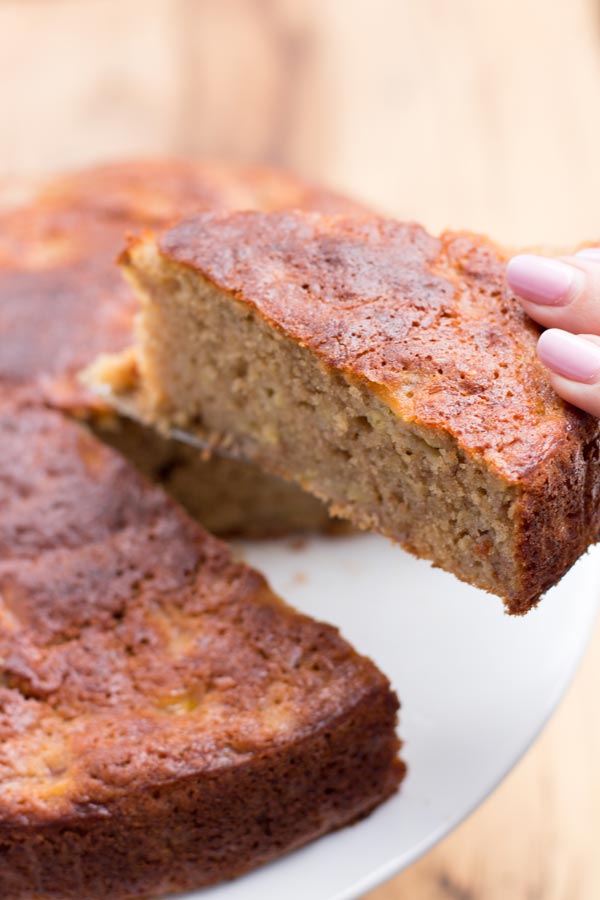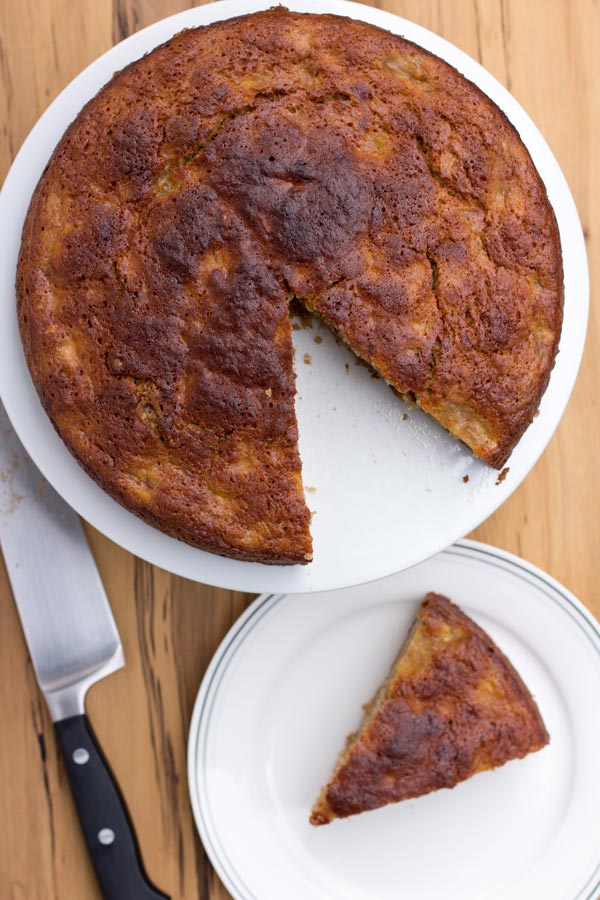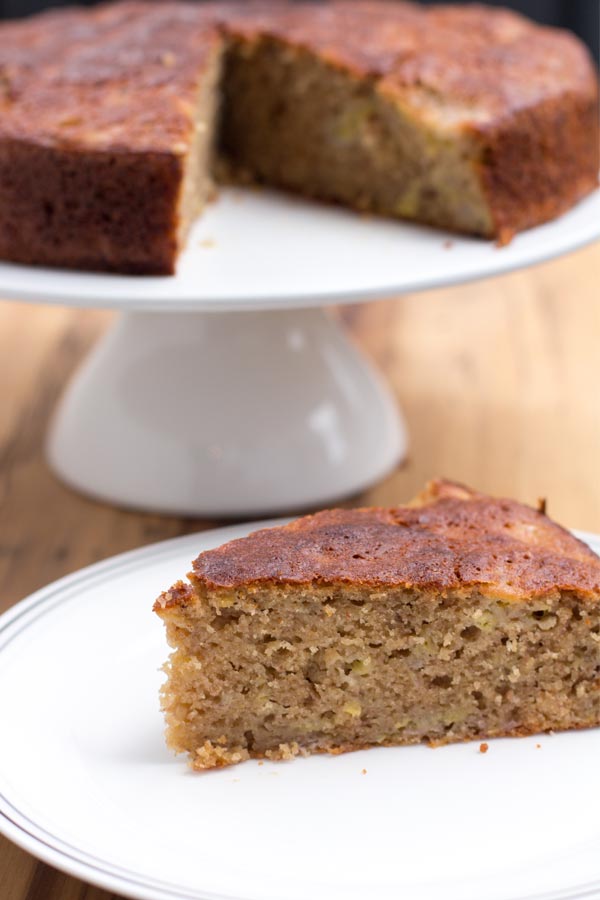 One bowl easy banana cake Instructions
Easy banana cake recipe
Wonderfully moist, sweet, perfectly dense banana cake recipe.
Ingredients
4 medium ripe bananas (1 ½ cups mashed)
3 eggs
½ cup (125ml) light extra virgin olive oil
1 ½ cups (265g) brown sugar
2 teaspoons vanilla extract
1 ½ (225g) self-raising flour
1 teaspoons ground cinnamon
Instructions
Preheat oven to 180°C (350°F). Place 1 ½ ripe bananas in a bowl and mash with a fork. Add the oil, eggs, sugar and vanilla and mix to combine. Add the self-raising flour and cinnamon and mix to combine.
Pour into a 22cm round cake tin lined with non-stick baking paper. Cook for 45 minutes or until a skewer comes out clean.
Rest the cake in the tin for 5 minutes before turning out onto a wire wrack to cool completely.