For those who love all things cookie; I'm looking at you cookie monster, you may already be familiar with Afghan biscuits or cookies to our American friends. If not, they're a must try! These Afghan biscuits are creamy, nutty, chocolatey, crunchy and could be the definition of yum. They're hit with both little kids and big kids alike.
The origin of the Afghan biscuit recipe and the derivation of the name are unknown, but the recipe has appeared in many editions of the influential New Zealand Edmonds Cookery Book. They're surely one of the country's greatest exports, second only to Richard Wilkins hair.
This recipe has a high proportion of butter, and relatively low sugar, no rising agent, giving them a soft, dense and rich texture, with crunchiness from the cornflakes, rather than from a high sugar content. The substantial butter used gives the biscuit a soft melt-in-the-mouth texture, and the sweetness of the icing offsets the low sugar content of the biscuit and the cocoa bitterness.
The simple ingredients and easy steps make these biscuits the perfect treat to make on a lazy Sunday to have with a cuppa. With the added bonus of many of the ingredients required being pantry staples why not give this Afghan biscuit recipe a try.
If you love this Afghan biscuit recipe then be sure to check out our recipes for florentine biscuits, oatmeal raisin cookies, melting moments with jam.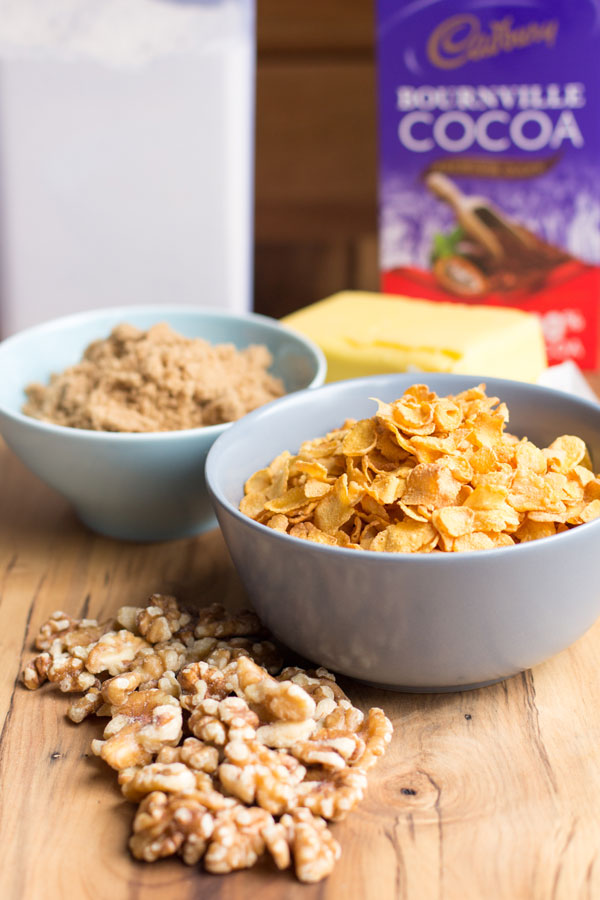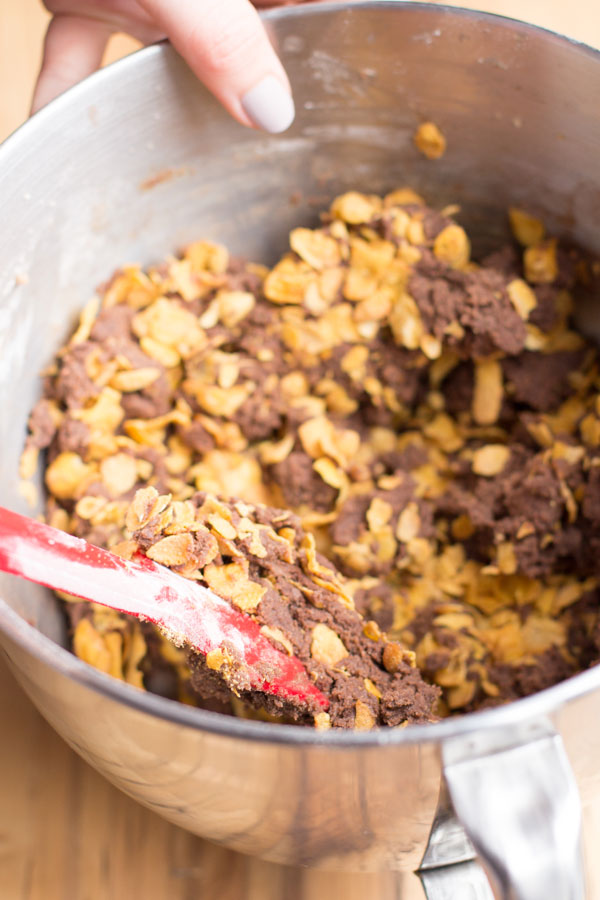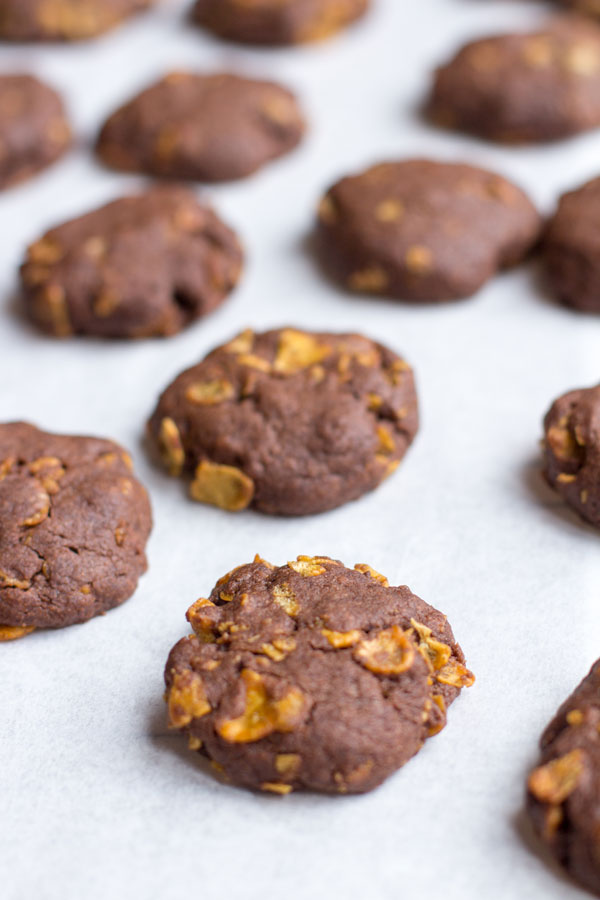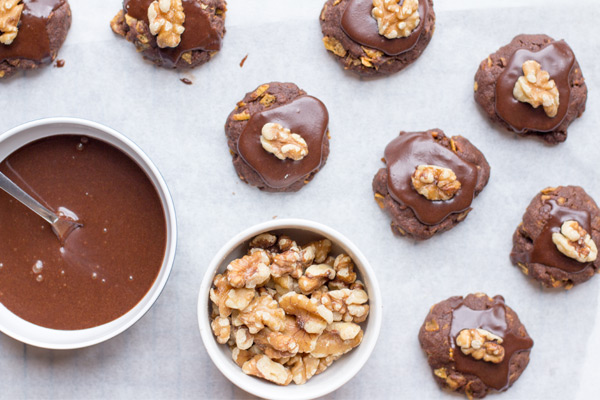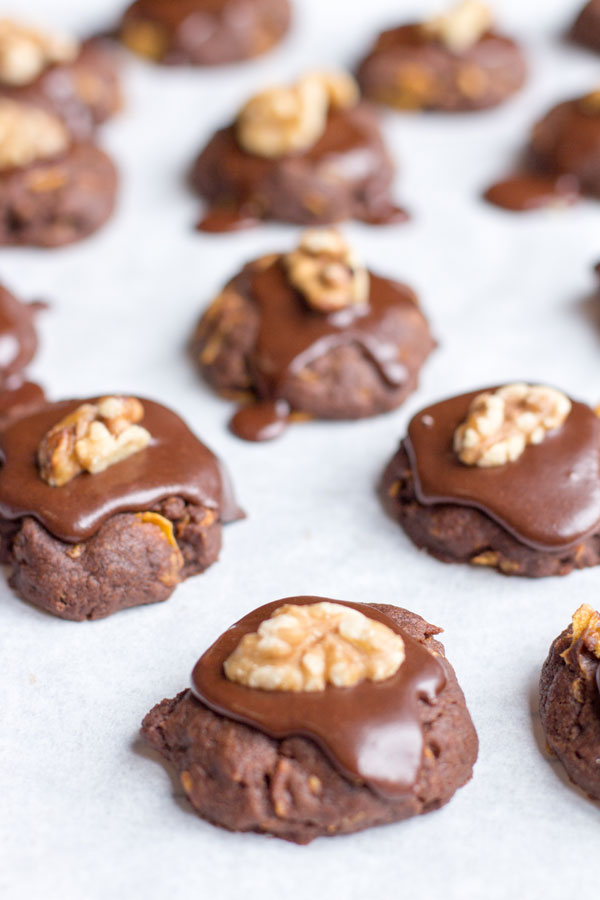 Easy Afghan biscuit recipe
These afghan biscuits are creamy, nutty, chocolatey, crunchy and could be the definition of yum.
Ingredients
Biscuits
250g butter softened
¾ cup brown sugar
¼ cup Cocoa powder
1⅔ cups plain flour
2½ cups cornflakes
Walnuts, to decorate
Chocolate icing
1½ cups icing sugar mixture
2 tablespoons cocoa powder
2 tablespoons hot water
Instructions
Preheat oven to 180C/160C fan-forced.
Grease 2 large baking trays and line with baking paper.
Using an electric mixer, beat butter and sugar together until light and fluffy. Add cocoa and flour. Beat on low speed until combined. Stir in cornflakes. Roll level tablespoons of mixture into balls. Flatten slightly. Place onto prepared trays, 4cm apart, to allow room for spreading during cooking.
Bake for 16 to 18 minutes or until just firm to the touch, swapping trays halfway through cooking. Cool completely on tray
Make Chocolate icing: Sift the icing sugar and cocoa into a bowl. Gradually stir in enough hot water until the mixture is smooth and combined.
Add a teaspoon of chocolate icing onto the tops of the biscuits, spreading slightly (see note). Decorate with walnuts. Set aside for 1 hour to set. Serve.