When Brooke told me that she was going to make this vegetarian healthy savoury muffins recipe, at first I was a little skeptical. Anything with the word vegetarian typically has me scrunching up my face as my initial reaction. The thing was, as Brooke began to rattle off the list of ingredients including, Kalamata olives, semi sun-dried tomatoes and feta just to name a few I was quickly being won over by this savoury muffins recipe.
The thing about these muffins is they are incredibly versatile, you can have them for breakfast, lunch or dinner or even just as a snack. Brooke and I took them to work with us throughout the following week. Personally I couldn't seem to get past morning tea without eating mine. However, Brooke managed to wait and have her's with soup at lunchtime.
Not only are these savoury muffins really tasty, but they are also really filling and pretty healthy too. The beauty of these muffins is you can also freeze them to eat during the week or whenever you feel like a sugar-free snack.
I can definitely see this healthy savoury muffin recipe becoming a go to recipe in case of a snacking emergency. Although I think next time I will sneakily add some bacon or chorizo while Brooke is preoccupied in the kitchen (Insert evil laugh).
If you have a craving for something sweet and savoury muffins are not going to cut it then check our recipes for blueberry and lemon cupcakes or chocolate cupcakes.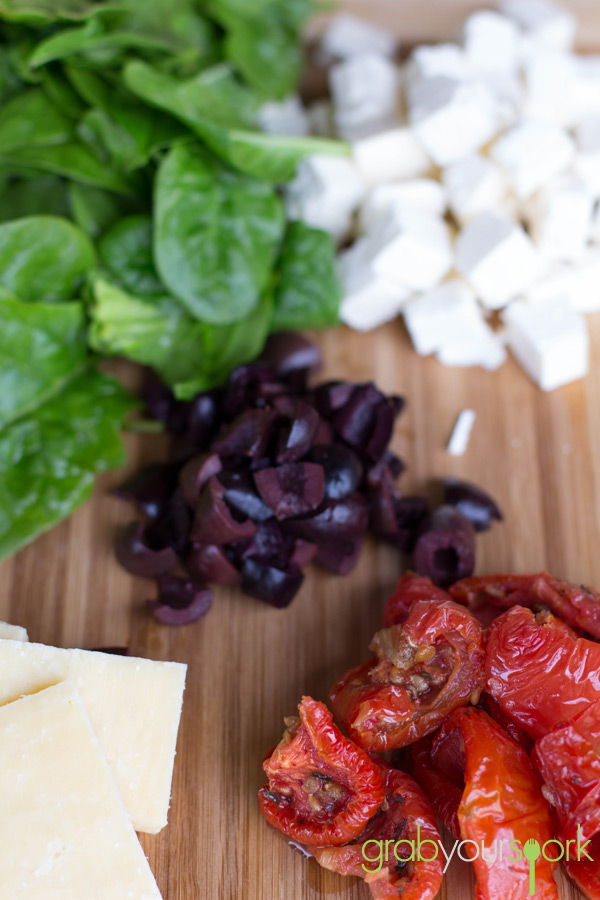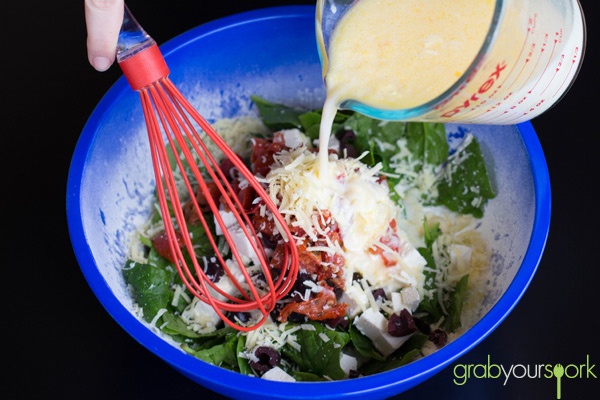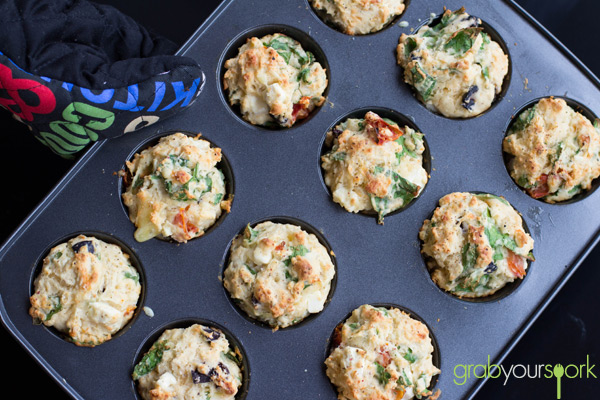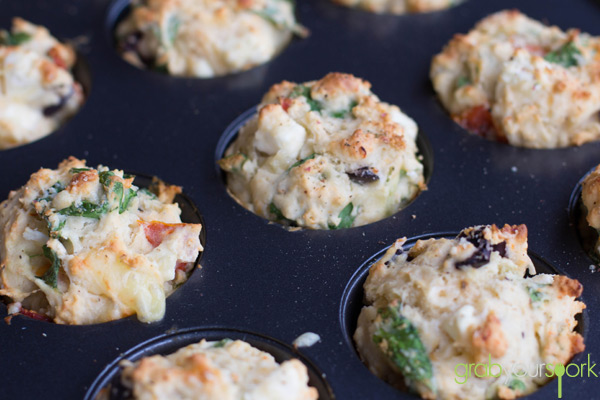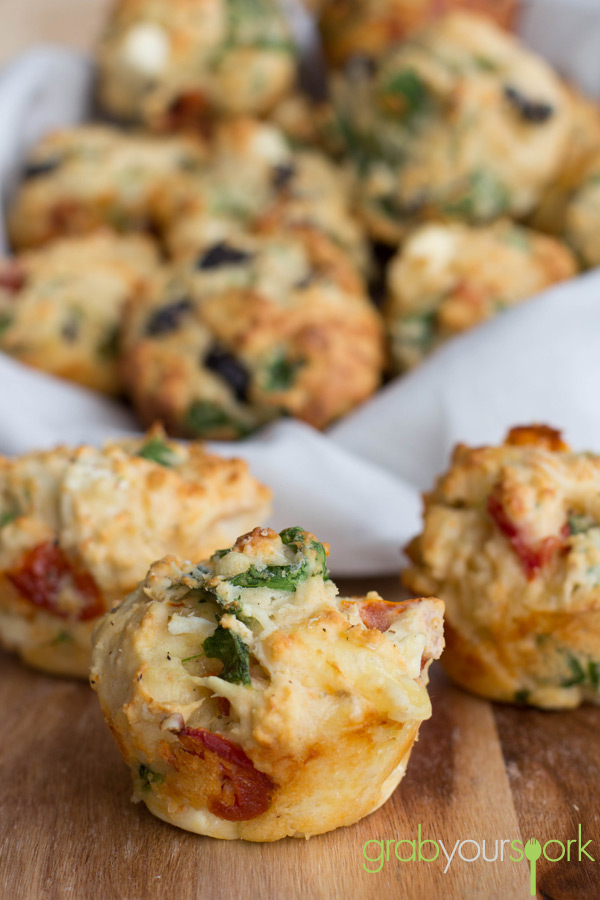 Savoury muffins – Recipe Instructions
Savoury Muffins
Yummy savoury muffins with Kalamata olives, semi sun-dried tomatoes, spinach and feta and more.
Ingredients
2½ cups self-raising flour
½ bunch spinach
150g feta cheese
½ cup semi-sundried tomatoes
¼ cup Kalamata sliced olives
2tbspn parmesan
1⅓ cup milk
50g melted butter
1 egg
Instructions
Preheat oven to 200c and brush a 12 muffin pan with canola oil.
Sift the flour into a large bowl. Add shredded spinach, crumbled feta cheese, chopped sundried tomatoes, olives, parmesan and stir to combine. Whisk together the melted butter, milk and egg until just combined and add to the dry ingredients. Mix together.
Spoon mixture into prepared pans. Bake for 20 minutes. Turn onto a wire rack to cool. Serve warm with some butter or avocado if you prefer. Yum!
Notes
You can easily change the filling to whatever you like – bacon, corn, asparagus, fresh tomato etc.