As you know I love anything snack related and bruschetta has to be one of the most simple and flavour packed snacks (or antipasto) you can make. Normally Brooke and I would make traditional bruschetta recipe with tomato, onion, basil and drizzled with olive oil. However on this lazy weekend in winter it wasn't the best time for buying basil.
As a result, we started looking for ingredients and opted for non traditional options including chorizo, feta and kalamata olives to add with some fresh tomato and onion for a make your own bruschetta station. Now some of you may be thinking this doesn't have any resemblance of bruschetta, however there are no rules to say what you can't use as your toppings. However, I am sure if you love chorizo as much as me you will not doubt the flavour combinations.
Now unfortunately Brooke isn't the hugest fan of chorizo (weirdo), so to have a bit of fun with it we created a make your own bruschetta. This meant keeping some of the ingredients separate then, each of us could top ours with more of our favourite toppings.
To start we diced the tomatoes, removing the seeds and mixed with some diced onion. To season we used olive oil and a dash of balsamic for a nice tang. Next we simply crumbled the feta and combined this with some kalamata olives. Lastly we cooked off some chorizo. You want to make sure you cut this small enough so it stays on the bread.
To serve we lightly grilled some bread in the pan to crisp it up a little to act as the perfect carrier for this flavour packed combination.
Looking for other great snack recipes then try savoury muffins recipe or baked feta with chilli recipe.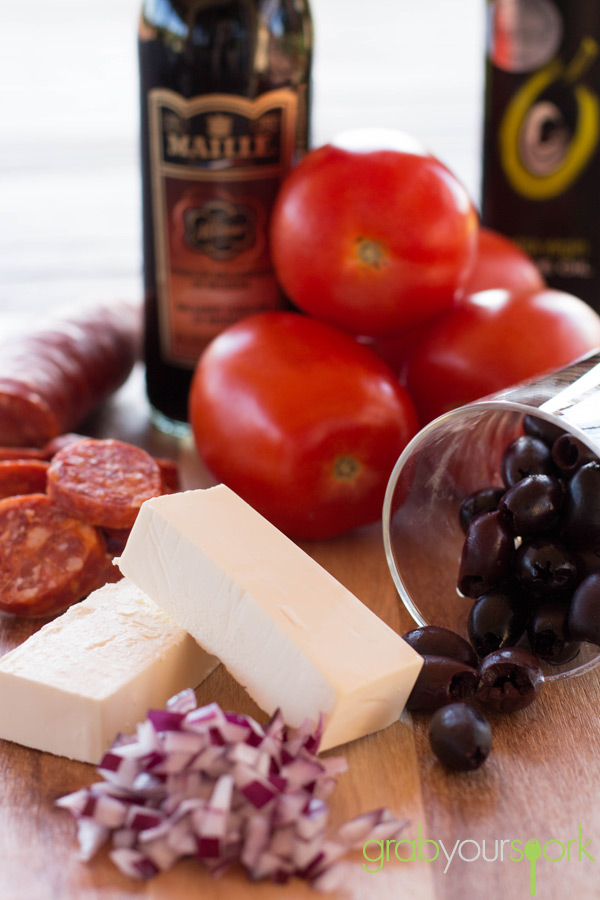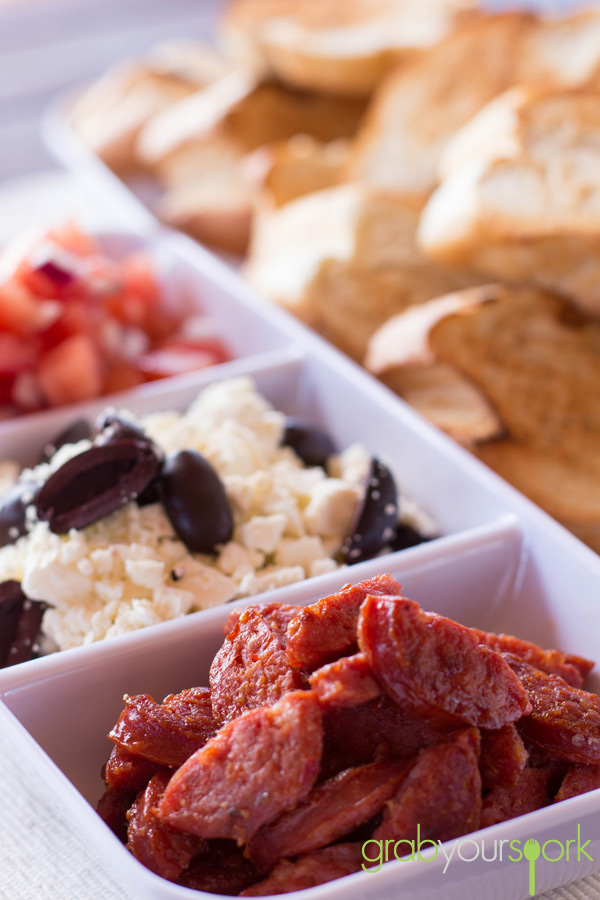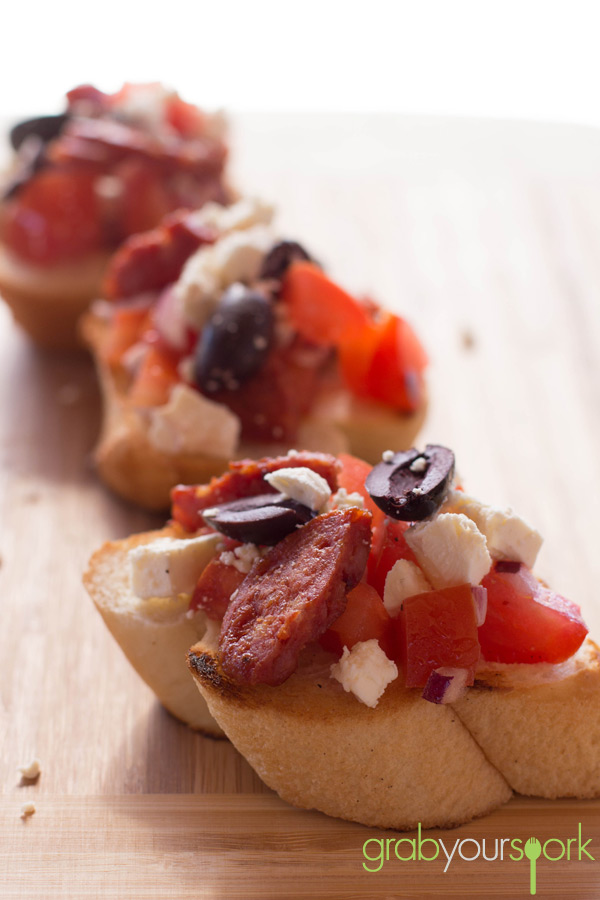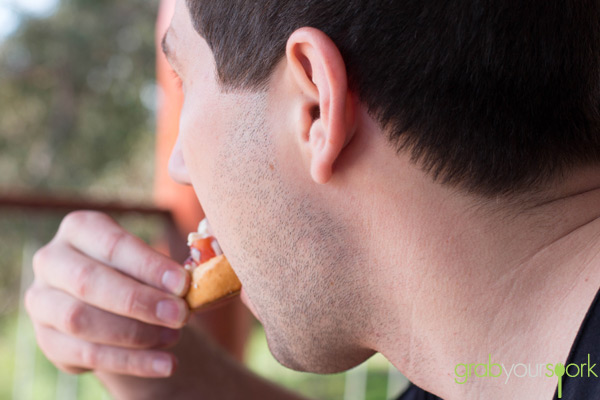 MYO Bruschetta – Recipe Instructions
MYO Bruschetta
Make Your Own Bruschetta with chorizo, feta and kalamata olives.
Ingredients
100 g Feta
4 Tomatoes, diced with seeds removed
¼ red onion, diced
1 chorizo sausage
¼ cup pitted kalamata olives (in half)
1 Tbsp Olive Oil
½ Tbsp balsamic
1 French stick / baguette
Instructions
Dice the tomatoes and onion, ensuring you remove the seeds from the tomatoes.
Drizzle the olive oil and balsamic over the tomato and onion in a small bowl.
Crumble the feta into another bowl, and add in the olives. Be careful not to crumble the feta too much.
Cut the chrizo into pieces, then cook in a preheated fry pan.
To crisp the bread slightly. Toast off in a pan, or cook under the grill till golden brown.
To serve keep elements separate and allow guests to build their own bruschetta.